Estimated read time: 2-3 minutes
This archived news story is available only for your personal, non-commercial use. Information in the story may be outdated or superseded by additional information. Reading or replaying the story in its archived form does not constitute a republication of the story.
We are getting our first look today at the remote area of Utah where 26 tourists got lost yesterday.
As we told you last night, the group from California said they got lost when their GPS (Global Positioning System) device told them to follow a dirt road.
The Kane County Sheriff's Office released the photos to help spread awareness of the dangers of traveling in remote rural areas in Southern Utah without first planning ahead.
This time, the 26 people were safely rescued. But the outcome could have been tragic had they not been able to get cell phone service.
From the photos, it is obvious the group was traveling in a remote area on something that does not even resemble a road.
The 911 call came in yesterday at 3 a.m. From the GPS unit, the caller was able to give the sheriff's office a coordinate location so deputies knew where to respond.
But it was the navigation device, the people said, that got them into trouble in the first place after a tour guide told them there was a shortcut to the Grand Canyon. Their GPS was routing them over dirt roads and very rough and remote terrain, to the point they were running out of gas and supplies.
Kane County Sheriff Lamont Smith says, "I think the best thing anybody can do when they go into an area like that is, if they're going off on a road that is not paved, is not well upkeeped like a county road, they need to ask the local people where it goes and what do I need to travel that road."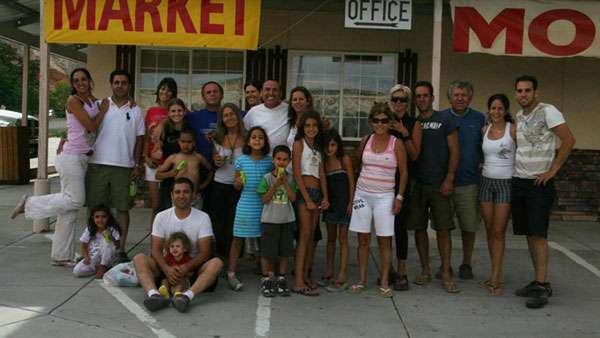 The group was led to the town of Cannonville. The people were able to fill up their vehicles and get some food and water. They were all smiles and a lot wiser when it comes to a navigation system in their car.
GPS devices do have options, and one of them is whether you want to follow unpaved roads. The unpaved road options should always be turned off; that should prevent you from being prompted to get into the backcountry.
The Kane County sheriff warns that these devices can be helpful, but you should know how to use them and let common sense override any directions you get from a GPS.
E-mail: spenrod@ksl.com
×
Photos
Related links
Most recent Utah stories