Estimated read time: 3-4 minutes
This archived news story is available only for your personal, non-commercial use. Information in the story may be outdated or superseded by additional information. Reading or replaying the story in its archived form does not constitute a republication of the story.
WEST VALLEY CITY — The man accused of killing 21-year-old Hope Gabaldon stabbed her 20 times before leaving her on the side of the road to die, charges filed Thursday allege.
Sergio Briseno Medina, 26, of Sandy, is charged in 3rd District Court with murder, a first-degree felony, and obstructing justice, a second-degree felony, in Gabaldon's death on Feb. 25.
Gabaldon, of Herriman, was found badly injured at the side of the road on 4000 West near 3150 South. She was taken to a nearby hospital, where she later died.
Charging documents don't go into detail about an alleged motive, but say Medina texted his girlfriend a day before Gabaldon's death that "he had to 'take someone out.'"
The day after the woman's death, charges say, Medina told a friend "that he killed the girl he was always with and that he used his 'baby,' referring to a knife that he pulled from his pocket."
"(The friend) observed blood on the knife. Medina told (him) that he stabbed the girl while they were in her vehicle and that she tried to get out of the vehicle," the charges state.
Another one of Medina's friends tipped off police on Feb. 27, according to court documents. The man told investigators that Medina asked him for his truck and for money. Medina allegedly told the man he wanted to drive the truck to Colorado.
"(The friend) asked why Medina needed the truck and money. Medina then sent (him) a link to a news story regarding Ms. Gabaldon's death," the charges state.
Text messages between Medina and his girlfriend allegedly show she provided him with a change of clothes at his request on the same day Gabaldon was killed. A bag that Medina allegedly left at his girlfriend's home was later found with paperwork on clothing belonging to Gabaldon, police said.
Around the time Gabaldon died, Medina allegedly called another woman, asking her for a ride. She picked him up at 3200 West and 4100 South, police wrote in Medina's charges.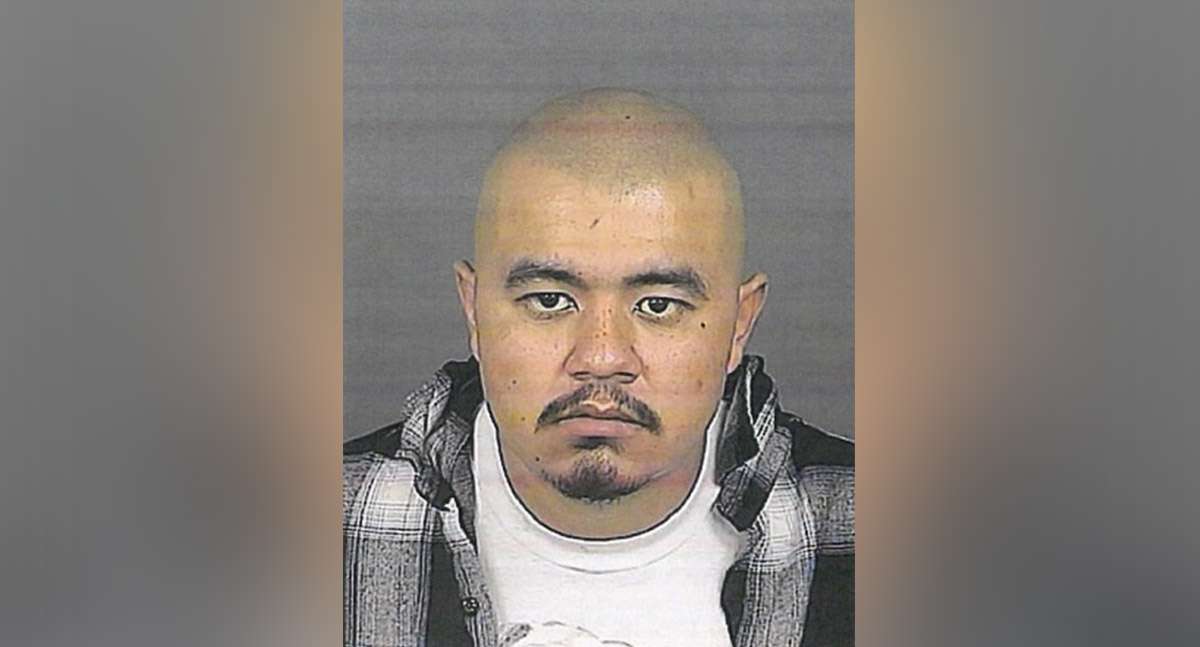 "(The woman) states Medina was acting paranoid and told her to check the news later and that would explain things," the charges say.
Medina then stayed the night at that woman's home, police said. The next day, the two of them drove to an apartment complex parking lot near 4000 West and 4100 South where Gabaldon's Jeep was located and used two plastic bags to take items out of the Jeep, according to court documents.
The two allegedly drove to the parking lot of Anaya's Market, 4122 S. 4000 West, and transferred the bags to the vehicle of another of Medina's friends.
West Valley police have said Medina was a person of interest in the case when he was found in Denver on Feb. 28 and arrested in connection with another case. Investigators have not said what the other case was, and it isn't clear from charging documents how police believe Medina ended up in Denver.
Medina's charges say cellphone records prove he was near where Gabaldon's body was found on the night she was killed. Medina was also in "the same general area" as Gabaldon the day before, the charges allege.
Medina's criminal history includes a 2012 guilty plea to a reduced drug possession with intent to distribute charge, Utah court records show. He also pleaded guilty to possession of a dangerous weapon by a restricted person in 2010 and was convicted in 2008 of attempted theft by receiving stolen property, attempted possession of an illegal substance, and possession of a dangerous weapon.
Medina was not in custody in Utah on Thursday, according to jail records. It wasn't immediately clear whether he was incarcerated in Colorado. A warrant was issued for his arrest Thursday.
No initial court date is scheduled in the murder case.
×
Photos
Related stories
Most recent Utah stories