Estimated read time: 2-3 minutes
This archived news story is available only for your personal, non-commercial use. Information in the story may be outdated or superseded by additional information. Reading or replaying the story in its archived form does not constitute a republication of the story.
Richard Piatt Reporting"It doesn't matter, rich, poor, black white, everybody has come together."
"Destiny is alive in all of our hearts and she will always be a hero."
Public grief from friends, family, even strangers for Destiny Norton.
"Our tears have flowed freely until there seems to be no more."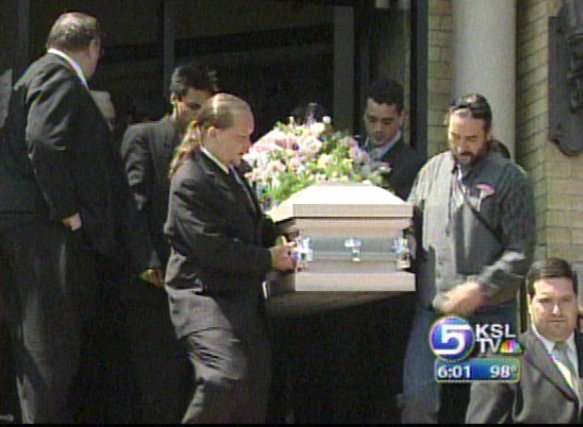 It has been 13 days since we first heard five-year old Destiny Norton was missing. Since then, there has been anguish, anxiety and anger in our community. Today, those emotions are still felt, but with the knowledge of what happened to Destiny and about who might have killed her.
Today marks the beginning of a new chapter in the Destiny Norton case, but there is plenty of emotion left. No one will soon forget the little girl, whose funeral was held today, including the family of the man charged with killing her.
Destiny's little casket was carried out of a church and into yet another sunny, hot day. It's been hot ever since the search started for her. A large crowd grieved for her, across the street from her house. There was a jumble of thoughts and emotions there, and they all go back to the memory of a little girl who has touched so many lives.
Vicki Scott, Family Friend: "She was a vibrant little child, always smiling, happy to be around."
Duncan Chadwick, Uncle: "She was just happy;she was an angel."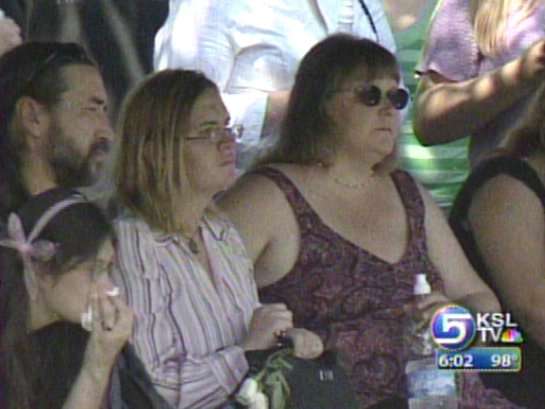 Nearby, a maple tree was planted in her memory. One shovel at a time, the planting was completed. Salt Lake City's mayor and police chief, Elizabeth Smart and her father pay their respects.
Miles away, more grief for Destiny from the family of the man charged with taking her life.
Reed Farnsworth: "Words cannot express our anguish that the Nortons are suffering so greatly. Despite the double edged sword cutting through our souls, we can only imagine the pain of the Norton family."
The family speaks through a friend, devastated about what's happened, Craig's alleged crime; praying for a quick resolution.
Reed Farnsworth : "We have urged Craig to do all that is possible to expedite the legal process, so the Norton family and our family can be given a measure of peace and closure."
But there is still lingering sadness, even fear that spreads far from this neighborhood over what happened to Destiny. A community has responded, too -- comfort for those who knew Destiny best.
Amram Musungu, Neighbor: "It's a big loss, not only for them but for the whole community."
Already, many lives have changed since Destiny disappeared. The family has moved around the corner. Rick Norton's family has reunited for the first time in more than a dozen years. And a lot of people are keeping a closer watch on their children
×
Most recent Utah stories