Estimated read time: 2-3 minutes
This archived news story is available only for your personal, non-commercial use. Information in the story may be outdated or superseded by additional information. Reading or replaying the story in its archived form does not constitute a republication of the story.
A woman was hit by a car while walking in a crosswalk at the Salt Lake International Airport a week ago and died a few days later. Police are investigating and charges are pending, but no one is talking.
The accident happened on July 22. The victim, who's from out of state, was in the crosswalk outside Terminal 2 when she was hit. The accident happened about 8 p.m., and the victim died three days later. We only found out about it because of an anonymous tip.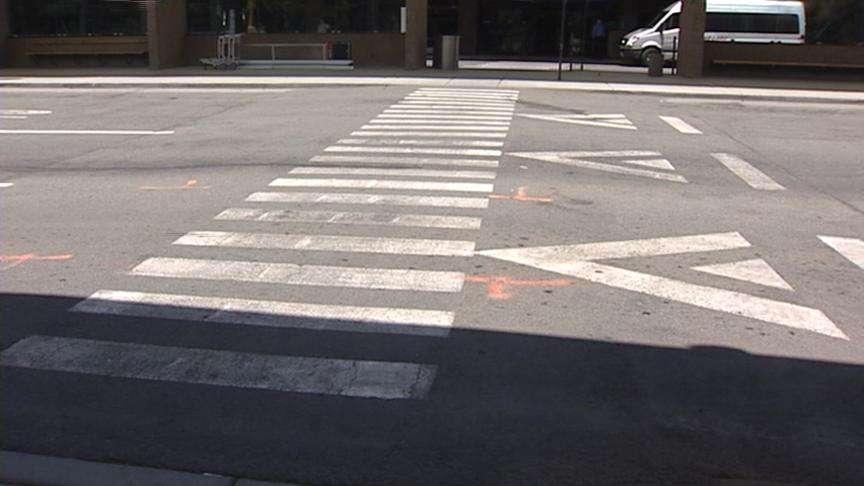 Spray paint on the asphalt marks the scene of the fatal auto-pedestrian accident.
Centerville resident Ralph Thompson told us, "It's sad, but it's really awful because the speed limit here is so low, you wouldn't think anybody would die from being hit by a car."
We talked to workers at the airport who either hadn't seen anything or couldn't say anything. One employee said, "I'm not allowed to talk to you guys."
Another worker told us, "I cannot tell you anything because it will cost me my job."
Airport officials declined our requests for an interview and wouldn't tell us anything about either the victim or the driver of the vehicle. Instead, they issued a short statement. The statement from airport spokesperson Barbara Gann reads: "We extend profound sympathy to the victim's family regarding this tragic accident. A thorough investigation into the circumstances surrounding this incident is ongoing. Specific details are not available until the completion of that investigation."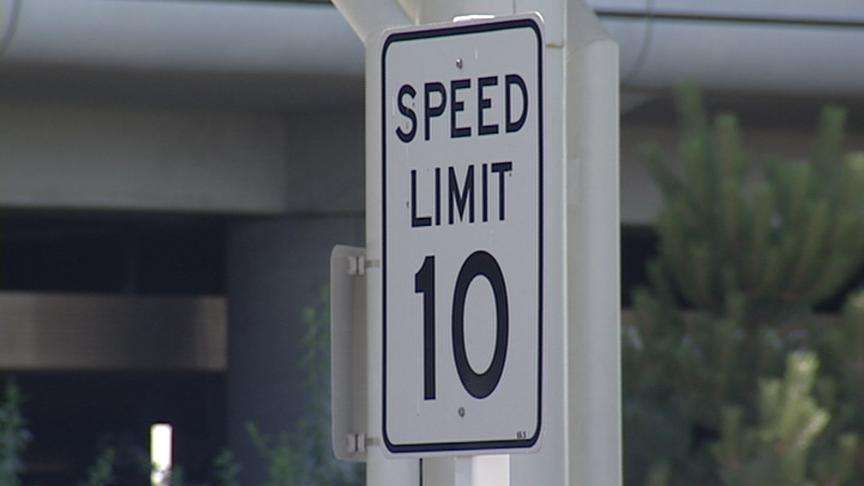 One question investigators are certain to look at: was speed an issue here? Despite numerous warning signs and a blinking signal indicating a car's speed, in just a few minutes at a crosswalk, we saw dozens of cars easily exceeding the 10 mile-per-hour speed limit.
Prosecutors confirmed they've been given the case and are considering charges against a woman who was driving the vehicle in this accident.
Prosecutor Sim Gill said, "They're having us look, obviously, at the fatality here as well as what any other traffic violations there might have been there."
Airport travelers we spoke with were surprised to hear about the crash. They say the airport should get the word out about it. Thompson said, "Oh, I would think that would be a must, because one fatality should send a message to everyone to slow down."
E-mail: jdaley@ksl.com
E-mail: syi@ksl.com
×
Most recent Utah stories