Estimated read time: 2-3 minutes
This archived news story is available only for your personal, non-commercial use. Information in the story may be outdated or superseded by additional information. Reading or replaying the story in its archived form does not constitute a republication of the story.
KEARNS — Something life-changing is going on at Kearns High School. It has very little to do with the grades students are getting, but everything to do with survival and gratitude.
A junior at Kearns High, Ashley Gonzales, remembers being nervous when her family moved into the school boundaries last year.
"(The school) has a lot of bad rep, and I think that was discouraging when I was coming here," Gonzales explained.
Now she loves it.
"I got here, and there were a lot of really interesting people, and a lot of teachers are willing to help," she said.
It's that help part she really loves. You see, there was another reason Gonzales was so worried — and you can't blame her for it.
"It was really embarrassing, but my family really needed help, so I went up and asked the teachers, and they brought me down here," Gonzales said.
"Here" is Room 113, where there are closets full of school supplies, sports gear and board games. But what Gonzales really needed was food.
"It's amazing how many you find out about just in a quiet way," said Steve Whatcott, a community school director with Kearns High School.
Whatcott's job involves helping students and their families with outside challenges. Going hungry is a big challenge at Kearns.
"A lot of times they would express, 'We go home, and we don't have food on the weekend at home,'" Whatcott said.
That's because more than 50 percent of students at Kearns are on reduced or free lunch. When school administrators realized that meant a food shortage at home on the weekends, they started a food bank for students to take food home on the weekends.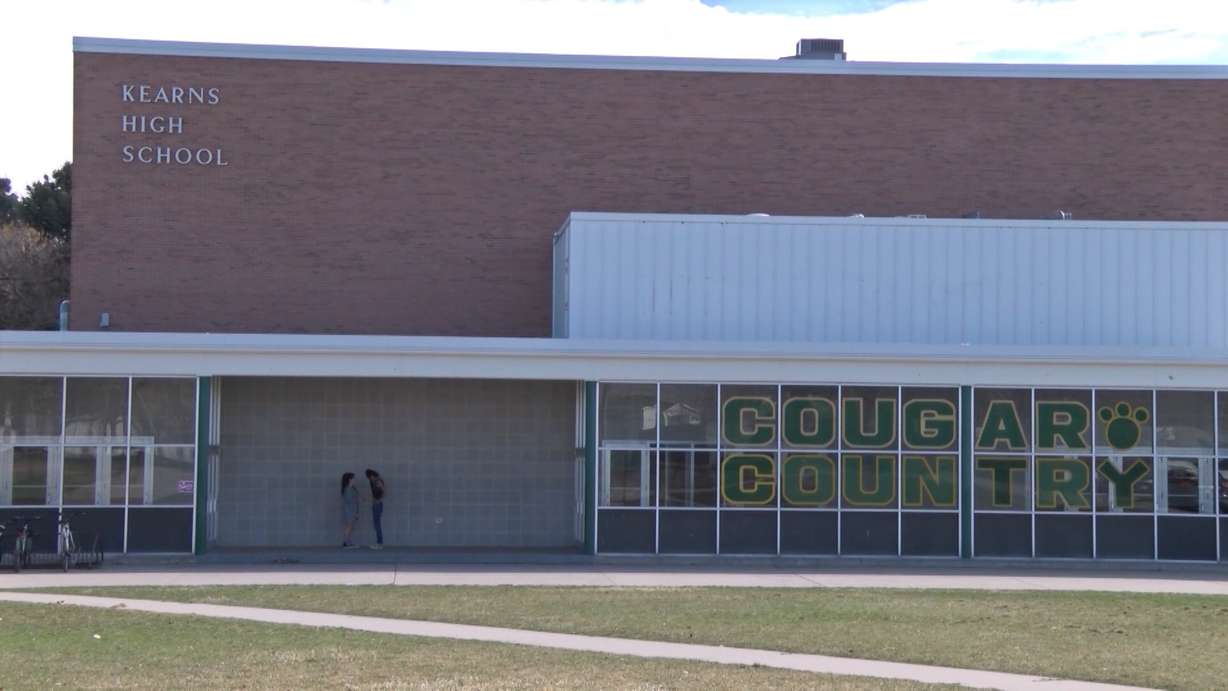 "We've helped over a hundred (students)," Whatcott said.
Which means, of course, students don't need to be embarrassed about getting help. In fact, the student body government encourages all students to help in some way.
"We try not to judge our students, because all of us are pretty much in the same situation," said Celissa Ascota, a senior and student body vice president at Kearns.
"A lot of my friends said they were really proud of me for stepping up and helping my siblings and family," Gonzales said.
That's why she enjoys school now: she realizes she's not alone.
"I like Kearns High, I really do," Gonzales said.
×
Photos
Most recent Utah stories