Estimated read time: 3-4 minutes
This archived news story is available only for your personal, non-commercial use. Information in the story may be outdated or superseded by additional information. Reading or replaying the story in its archived form does not constitute a republication of the story.
PAYSON — For the first time since she was married, a Payson mother won't be going into labor on leap day.
Four years ago, Louise Estes made national news after she had a child on Feb. 29 for the third time. Two of her sons and a daughter were welcomed into the world on consecutive leap days. This year, she's looking forward to avoiding the hospital and enjoying the unofficial holiday at home.
The Estes family is reportedly tied for the world record of number of children in one family with leap day birthdays. The odds of being born on a leap day is roughly 1 in 1,461, according to the BBC.
"Just last month in January (the oldest child Xavier) said, 'Did I ever tell you I wanted to be in the Guinness Book of World Records? That I wanted you to have a fourth kid?'" Estes said. "I was like, 'First of all, you didn't say a word. Second of all, it isn't your choice.' I just thought that was funny because he's never said a word. He's never complained about sharing a birthday, but that was the first time I ever heard he liked it. I was like, 'Yeah, it's a little too late to put that vote in.'"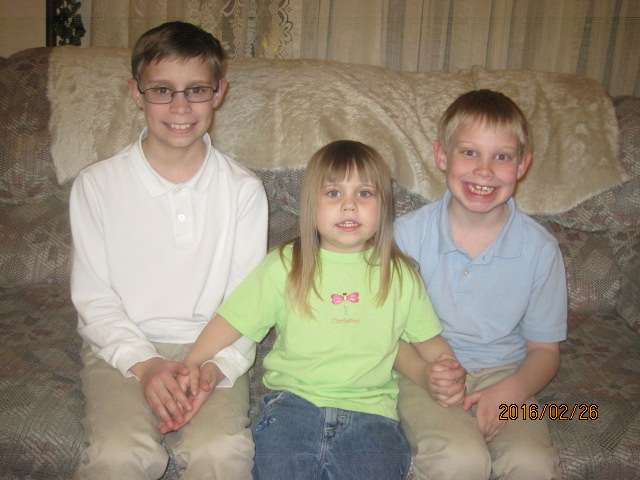 When people find out there are three leap day kids in the one family, Estes said they always ask whether or not they did it on purpose. The answer is both yes and no. Xander, who is turning 12, just happened to be born on Feb. 29. Estes' water actually broke the day before, and he arrived at 2 a.m. on a Sunday morning.
"The second one took extra long to get pregnant, according to my timeline, and so with the third one I just thought it would take time," Estes said. "I joked, 'Hey, if we got pregnant right now we'd have a leap day kid.' And we were."
Since Estes needed to be induced for all five of her children some critics say the record shouldn't count, but the mother pointed out that even though she did pick the birth dates for her later children, everything had to come together just perfectly for Feb. 29 to be an option.
Related Story
"I wasn't so set on it that I would prevent having a kid just for that date," she said. "In fact, when you hit 36 weeks you're just like, 'I'm done. Anything to make this kid come is good.' With my daughter I actually had to go five days over past my due date."
There are five children in the Estes family in total. Xavier was followed by 9-year-old Xander, 8-year-old Remington, 6-year-old Seeley and 4-year-old Jade. So the "in between" kids don't feel left out, each child gets what the family calls a "milestone" birthday every four years.
"We definitely don't want the others to feel like just because their birthday isn't (leap day) they aren't as unique," she said.
On Monday, Estes will celebrate the leap day outside of the hospital by volunteering in her daughter Jade's preschool class. The family will also have a low key celebration at home and bigger friends parties on different days.
×
Photos
Related stories
Most recent Utah stories