Estimated read time: 2-3 minutes
This archived news story is available only for your personal, non-commercial use. Information in the story may be outdated or superseded by additional information. Reading or replaying the story in its archived form does not constitute a republication of the story.
Fifty years and counting; the Osmonds are celebrating a big anniversary and, following a world tour this year, are performing for Utah crowds.
Audiences the world over recognize their voices. Now, the Osmonds and the Mormon Tabernacle Choir have come together for a unique concert. The family gathered for a news conference today to talk about it.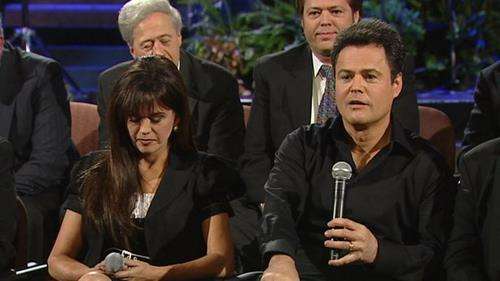 "Marie and I are going to sing with the choir in a way I don't think you've ever seen the choir sing before," Donny Osmond said.
With respect for the sacredness of the Conference Center, the Osmonds say they will bring many different styles of music into the building. The concerts will also feature video from the Osmonds' past performances.
"Can you imagine 50 years? It's unbelievable, and the life they have lived, the example they have set, not only for the Church, but the entire world!" said Mac Christensen, president of the Mormon Tabernacle Choir.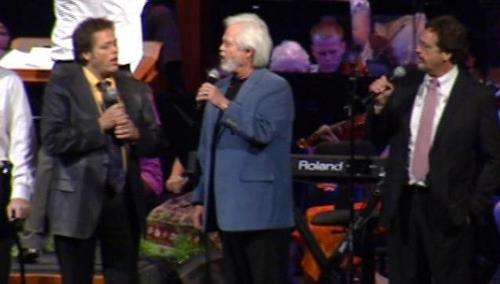 The Osmonds have just returned from a European tour celebrating the family's 50th anniversary in show business. They performed to sold-out crowds everywhere, and here it's the same, except the tickets are free.
"We are overwhelmed with the response, and I think it is due to the Osmonds' requested tickets. So this entire place will be filled with Osmonds," Jimmy Osmond said.
"We realize that music is the best communicator there is, and seeds have been planted throughout the whole world. And we're just so humbled that the Lord chose our little family to be part of the seeds planted throughout the world," Merrill Osmond said.
Even though tickets are gone, there is a standby line tonight and tomorrow. The line opens at 6 p.m. in front of North Gate on Temple Square. Concerts begin in the Conference Center at 7:30 p.m.
E-mail: cmikita@ksl.com
×
Most recent Utah stories