Estimated read time: 3-4 minutes
This archived news story is available only for your personal, non-commercial use. Information in the story may be outdated or superseded by additional information. Reading or replaying the story in its archived form does not constitute a republication of the story.
SALT LAKE CITY — When Jason Clark learned his father needed a liver transplant, he volunteered.
"We did blood tests, MRIs, CT scans," said Jason Clark, 28, who lives in Nibley. "I was sitting in my doctor's office and I got a little sticky note that said what my blood type is and I was like, 'Okay, this changes everything."
Jason was the only one of his siblings who matched. From his bed at University Hospital early Tuesday morning moments before the transplant, he said he felt it was meant to be.
After a car accident in 1980, Lynn Clark, Jason's father, had a blood plasma transfusion infected with hepatitis C, which caused cirrhosis.
"He has a walker that he uses at home. Going out and checking the mail is hard, watching him lose that mobility has been hard," Jason said.
Lynn Clark has been sick a long time. "I can't run," said Clark, who is 57 and lives in Hyrum. "I don't have a very good sense of balance. I'm not able to walk by myself."
The risks are higher for liver donors than in the more common kidney transplants. According to the American Transplant Foundation, they include bile leakage, intestinal problems, and even death. But that didn't deter Jason.
"No, no hesitation," Jason said. "I want to help my dad. I want him to get better."
Jason and his father held up the yellow matching liver pillows. They also have T-shirts. Humor helped father and son deal with the stress.
They also rely on their faith, which buoyed them up. "We've had a lot of prayers said in our behalf, and know that our Heavenly Father is watching over us," Jason said.
Dr. Robin Kim, transplant surgeon at University Hospital, and his team have been preparing for years.
"They'll be in two rooms, side by side, and we will have two separate teams," Kim said.
In 2014, over 16,260 people needed liver transplants in the U.S. Sixty-two percent didn't get one. Utah has the longest wait list. About 3,365 people need a liver in our region, according to the University of Utah.
"All our staff have gotten close to this particular pair. Not only because it's our first. They represent the best of what transplant has to offer," Kim said.
After a tearful good-bye, Jason was off.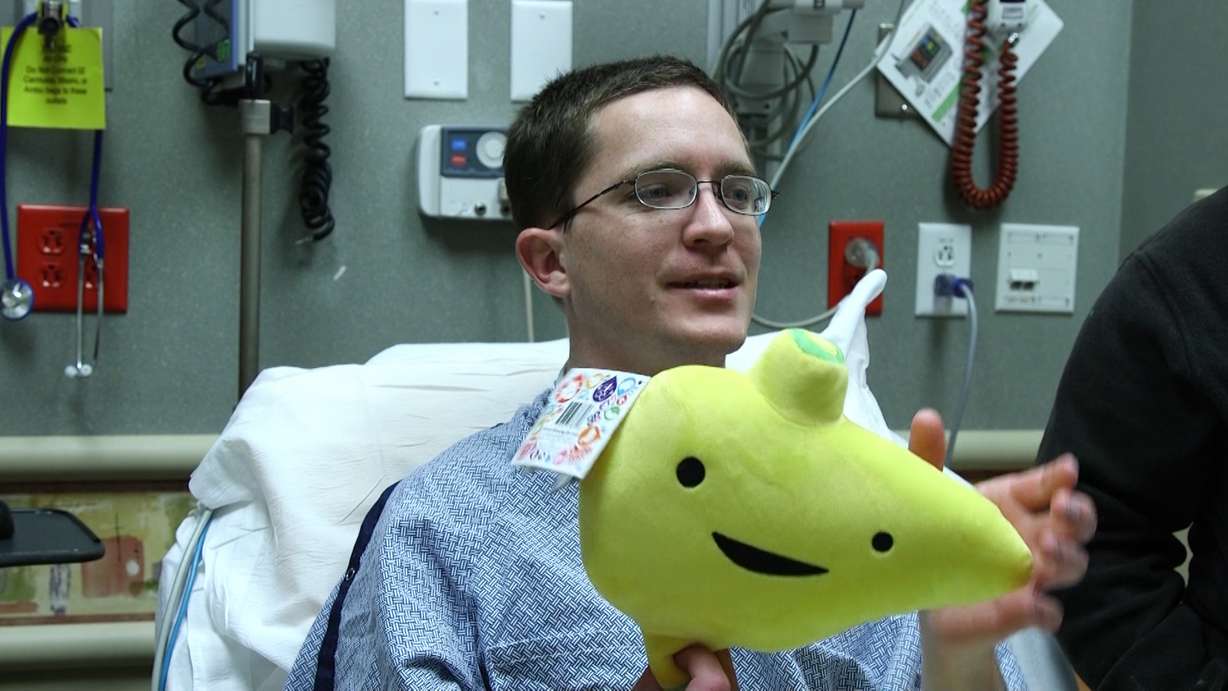 Dr. Kim removed 60 percent of Jason's liver in the six-hour surgery, followed by his father's six-hour surgery across the hall. Jason's liver will regenerate in two to two and half months — 90 percent of it will have grown back.
"You guys ready," Kim said in the operating room, surrounded by fellow surgeons and nurses.
Then, the moment of truth. Surgeons removed Jason's liver and cleaned it, so it was ready to go.
"Things are looking really great for the donor," Kim said, as he quickly and carefully walked the liver across the hall where Lynn was ready to receive it.
It's a sacrifice the Clarks hope will stand as an example for their kids. The oldest of Jason's three children is the only one who can really understand what has happened. "He keeps saying how excited he is that Daddy's helping grandpa," Naomi Clark, Jason's wife, said.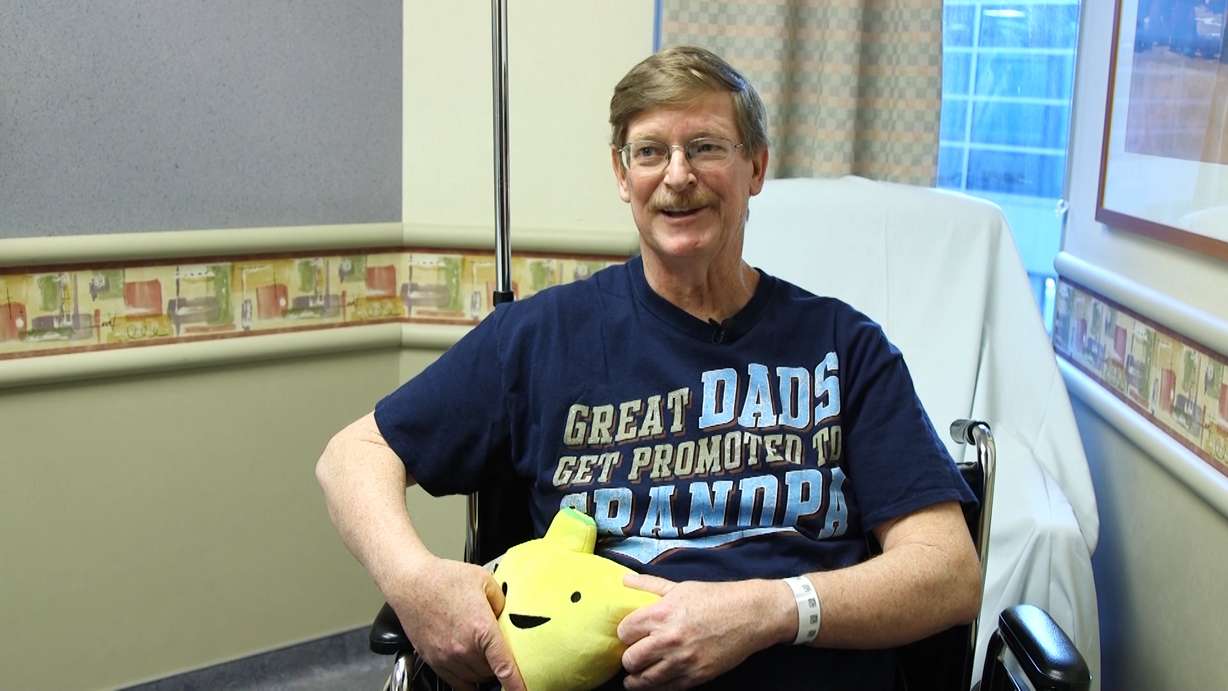 And this groundbreaking surgery will lead to more life-saving transplants in Utah.
"I will always have a part of my son with me," Lynn said.
Jason will spend a few days in the ICU, and a week or two in the hospital. His father should begin feeling better within days. Both were up and walking around the day after the surgery.
×
Photos