This archived news story is available only for your personal, non-commercial use. Information in the story may be outdated or superseded by additional information. Reading or replaying the story in its archived form does not constitute a republication of the story.
MAGNA — After a high school dancer facing childhood cancer learned she couldn't attend her school's sweethearts dance, her peers created one for her.
Alexis Gould was diagnosed with neuroblastoma last fall and has since undergone five rounds of chemotherapy. Later this week, she will face an eight-hour or more surgery performed by two doctors.
Due to Thursday's surgery, the Gould family assumed the Cyprus High School sweethearts dance was going to be yet another she would miss.
She had planned to go to homecoming with her friends, but instead, she ended up in the emergency room and was diagnosed homecoming weekend in September, according to her mother, Emily Gould.
When her fellow drill team dancers and community members got word of this, they organized a special dance just for Alexis Gould.
For the first time, Alexis Gould got to go dress shopping, and the student body officers asked her to the dance, which took place Monday night.
"We got home, and she … was like, 'What's that?' and I said, 'I think you're getting asked to the dance,' and she got a little teary eyed, because these are all experiences that she thought she was going to be missing out on while she was in treatment," Emily Gould said.
Alexis Gould went to dinner with a group of friends and headed to the dance room at the high school, where the makeshift sweethearts was held.
Inside the room were decorations, refreshments and a table for students to write "love notes" to Alexis Gould to read during her recovery. Two photographers even volunteered their time and set up backdrops and photo props.
Emily Gould estimated at least 75 people showed up to the dance. The students who came have the chance to go the dance this Saturday, but did this to give Alexis Gould this experience.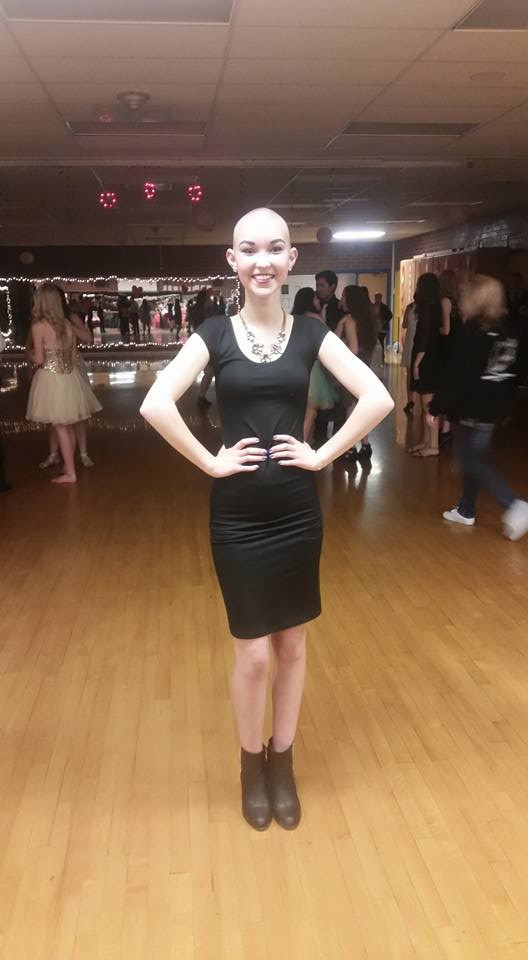 "We had kind of resigned ourselves to the fact that there was a part of ... high school experience that she would miss while in treatment, and her friends and the families of the people in our community are doing everything they can to make sure that she doesn't miss anything," Emily Gould said.
The tumor in Alexis Gould's abdomen has shrunk a little, and the surgeon's plan to remove as much of it as they can Thursday, Emily Gould said.
Following her surgery, she will have her sixth round of chemotherapy, two stem cell transplants, radiation, antibody therapy and oral chemotherapy before doctors re-evaluate her situation.
Alexis Gould said she can't even describe how amazing it was to see her peers create the dance experience for her.
"I'm so grateful for all those people that showed up, that they would take time ... out of their day to come and help support me so I could have a dance too ... I wouldn't be able to go to any," Alexis Gould said.
×
Photos
Related Stories