Estimated read time: 4-5 minutes
This archived news story is available only for your personal, non-commercial use. Information in the story may be outdated or superseded by additional information. Reading or replaying the story in its archived form does not constitute a republication of the story.
SALT LAKE CITY — If you're in the market for the latest fashions, look no further than your Facebook feed. In just the past year, dozens of retailers have started popping up, advertising stylish clothing at wholesale prices. But before you pull out your credit card, the Better Business Bureau has a warning.
"We've been getting complaints about Facebook ads," said Utah BBB President Jane Driggs. "In the case of these companies, all you have to do is google the company and you will find so many people who are unhappy."
KSL Investigators checked out comments for a bunch of these retailers and did find many unsatisfied customers. The top complaints: the order never arrived or took an extremely long time to get there. Once it did arrive, comments — to put it mildly — suggest quality and sizing were not as expected.
"One consumer even told us it looked like the dress was made inside out," Driggs said.
Despite the complaints, the sites seem to be wildly popular, boasting millions of followers. So the KSL Investigators wanted to find out how they measure up, and since we work in a place where people like clothes, we asked nine KSL reporters and anchors to go shopping on the following websites: dresslily.com, fashionmia.com, rotita.com, rosewholesale.com, rosegal.com, tbdress.com, sammydress.com, twinkledeals.com, lightinthebox.com.
Each reporter picked out something inexpensive, something in their size and something that they liked. Then they waited, and despite complaints that claimed orders never arrived, almost everything came within two weeks. Only one item took a month.
The purchases
Haley Smith ordered a maxi dress and Shara Park ordered a hooded sweatshirt. Both were satisfied with their purchases.
"So 16 bucks," Park said, "I would say it was totally worth it. Totally worth it."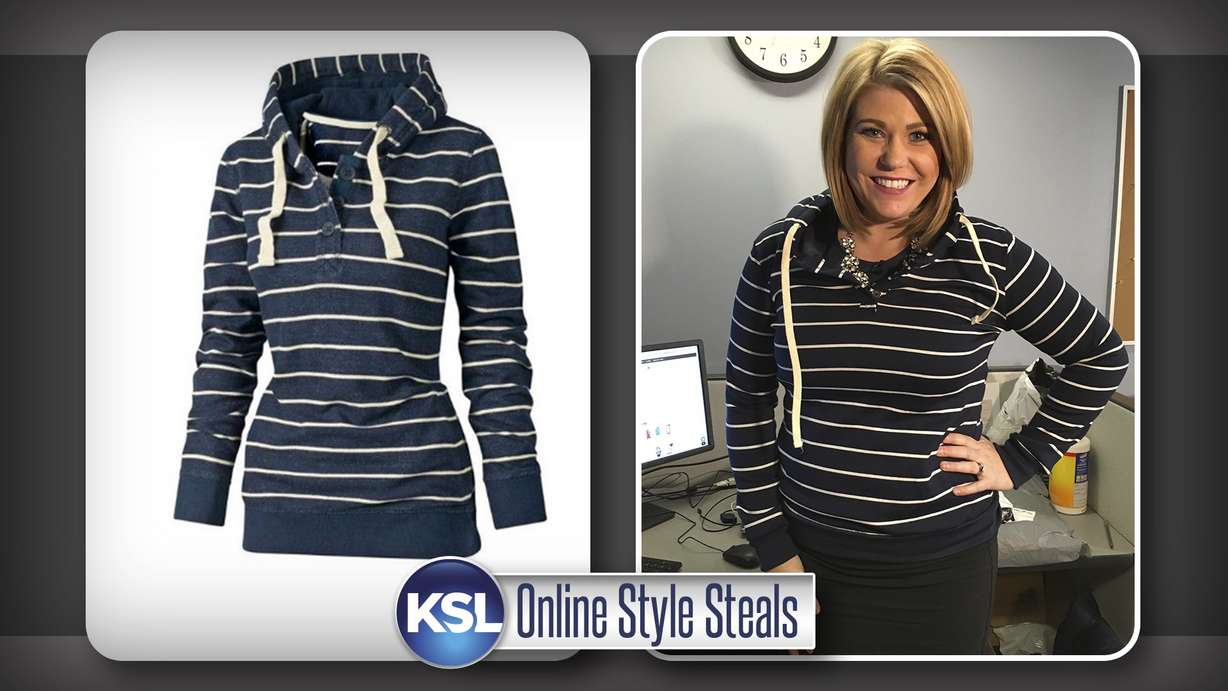 "I mean for 10 dollars?" said Smith. "I'm really impressed actually — and you can twirl!"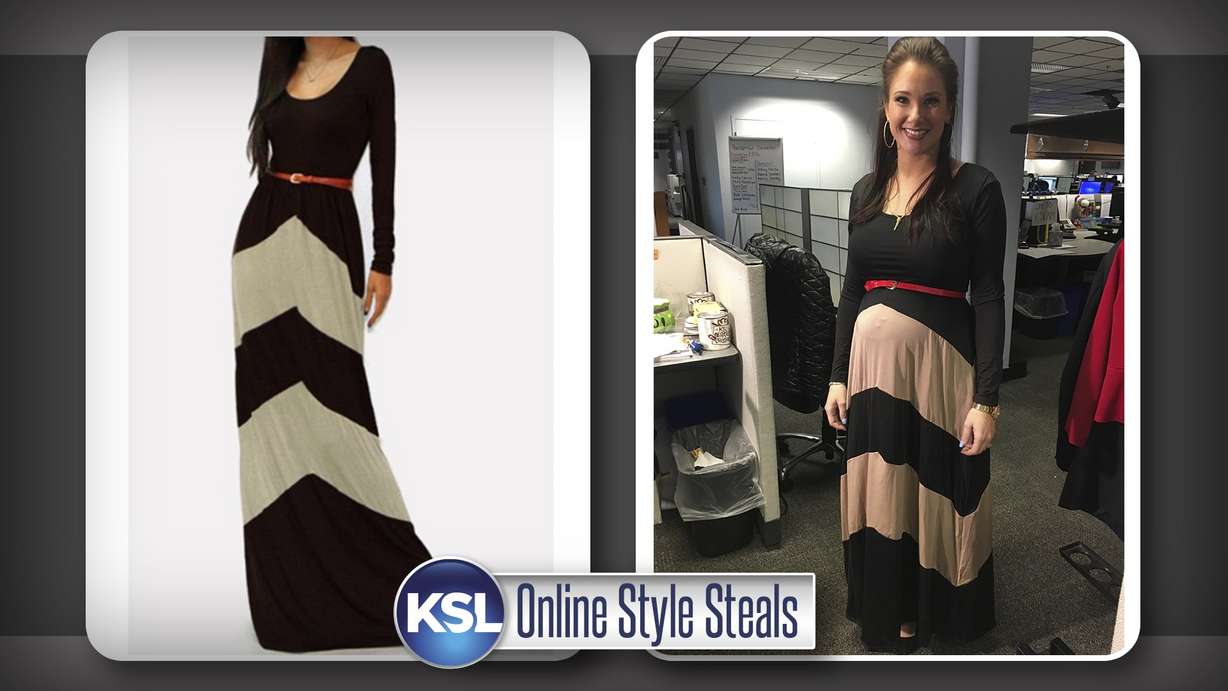 But most of the team was not happy.
"I'm not quite sure this screams Debbie," said Debbie Dujanovic, trying on her new sweater wrap.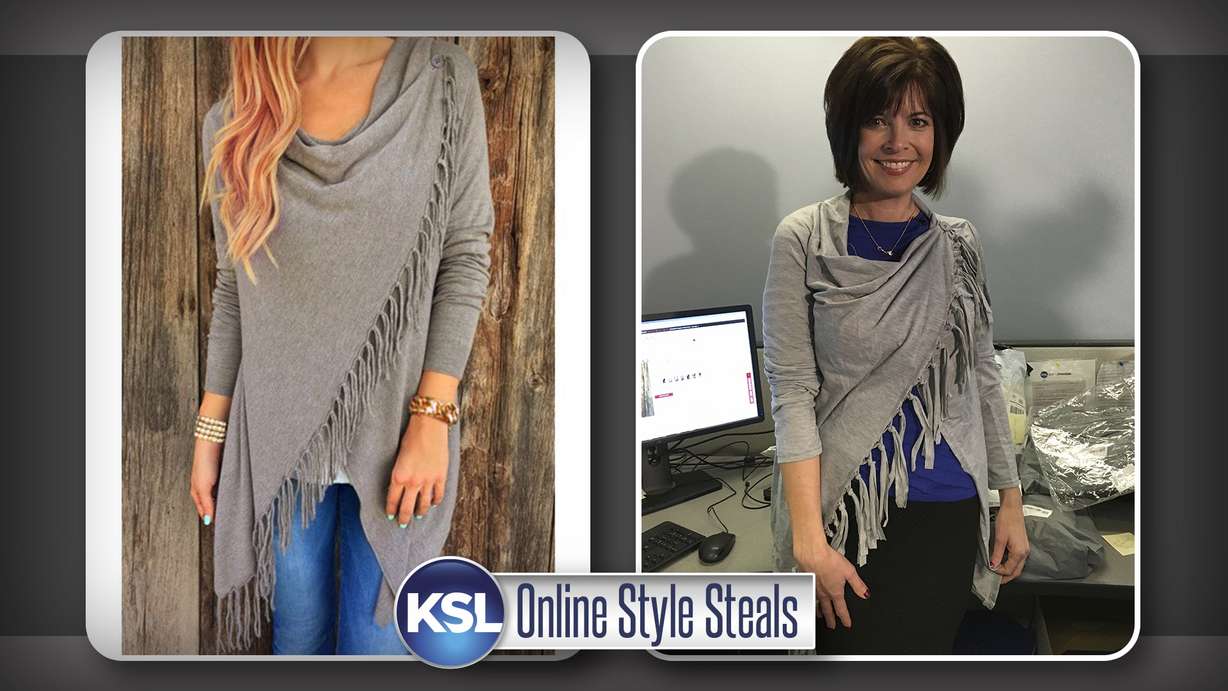 Complaint No. 1 was noticed right off the bat: the smell"If you can smell it, is that good for you?" asked Lori Prichard while smelling her new coat.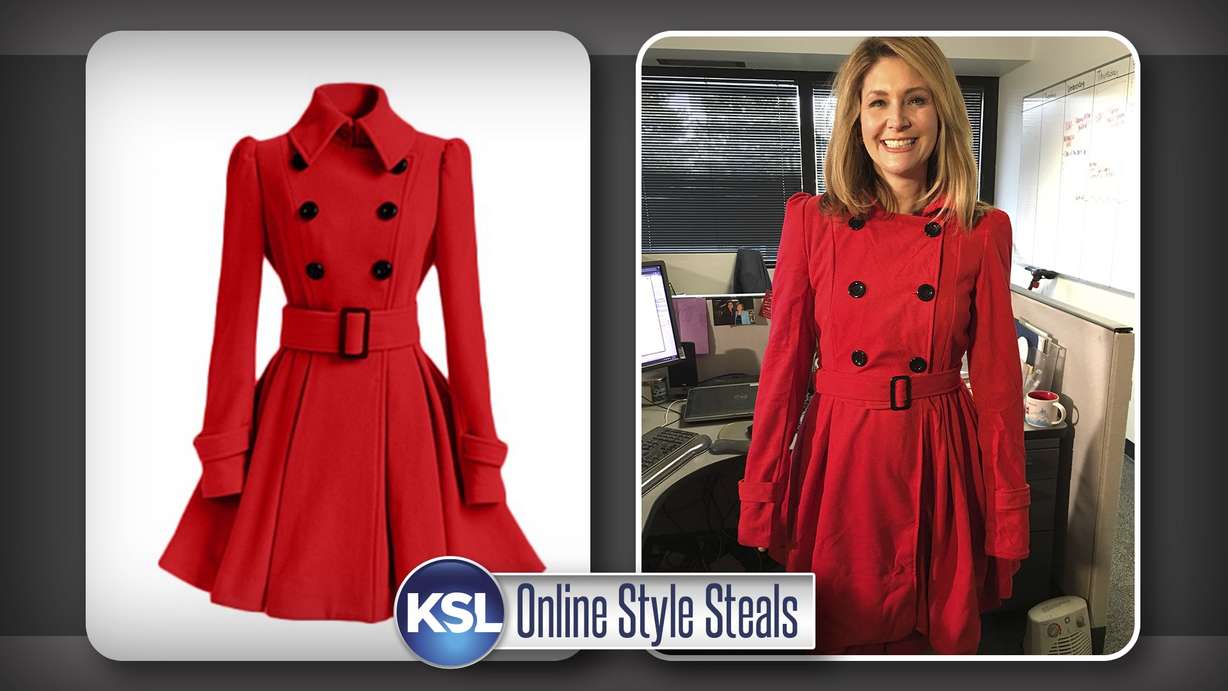 "It's really potent," said Sandra Yi after opening her sweater. "Smells a lot like just strong chemicals."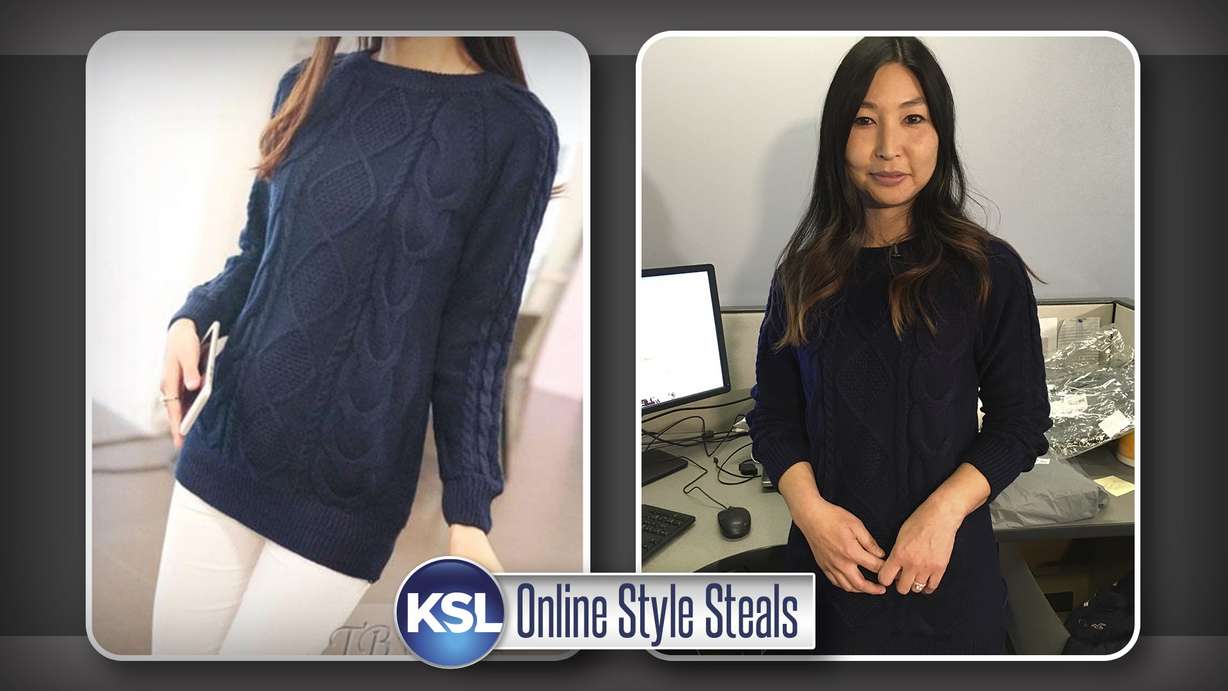 Complaint No. 2: the quality"It's definitely more of a T-shirt than a work dress," said Deanie Wimmer about her new dress.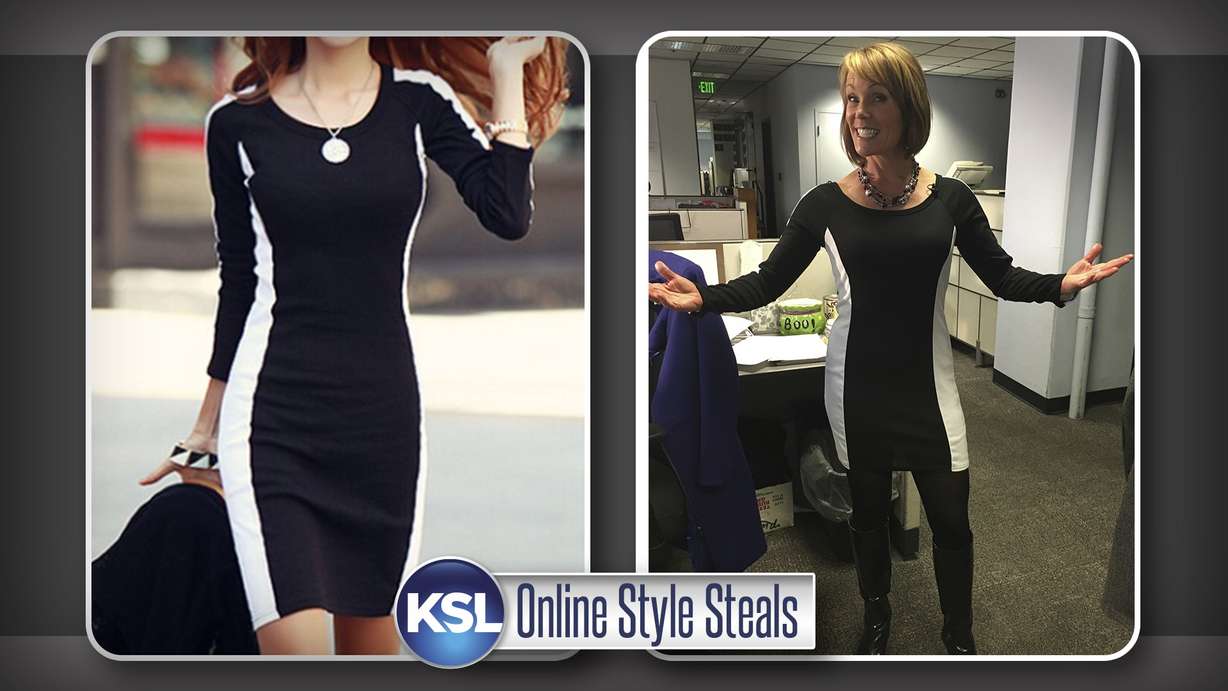 "I mean, there are giant strings just hanging off the seams where this thing is sewn together," said Andrew Wittenberg, trying on his new jacket.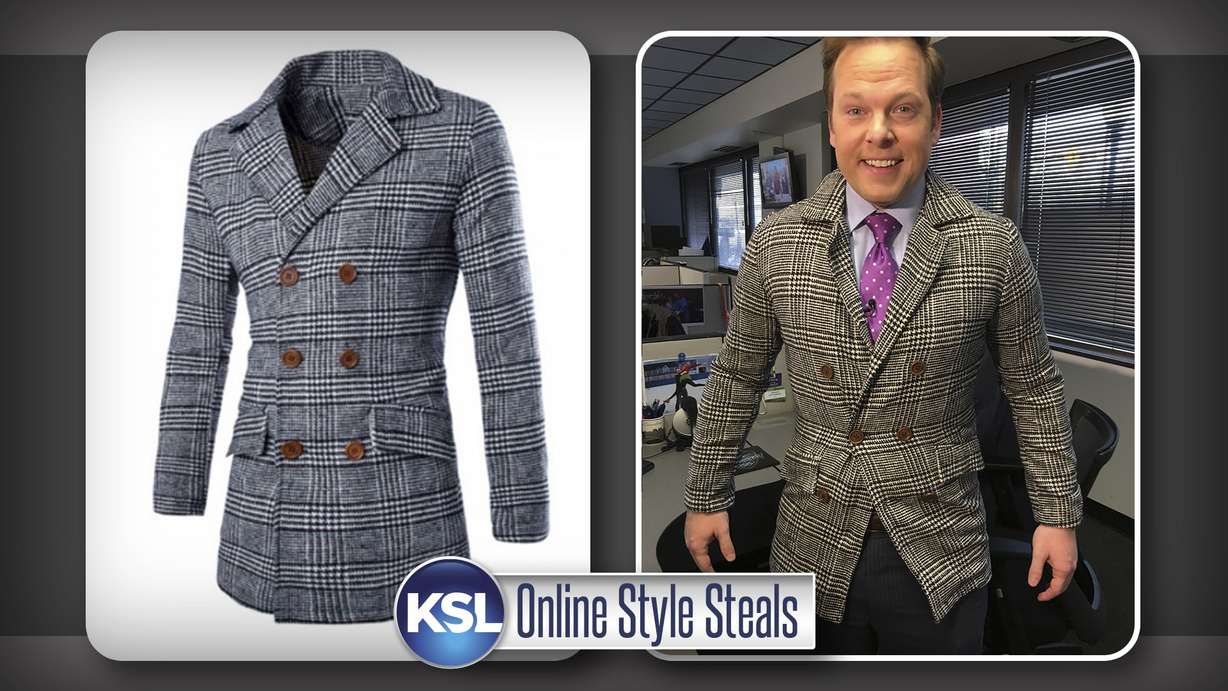 Complaint No. 3: the size, which always seemed to run a tad bit small"It's a lot shorter and a lot thinner than I thought it would be," said Ashley Kewish while trying on her new coat. "I can't get over the arms."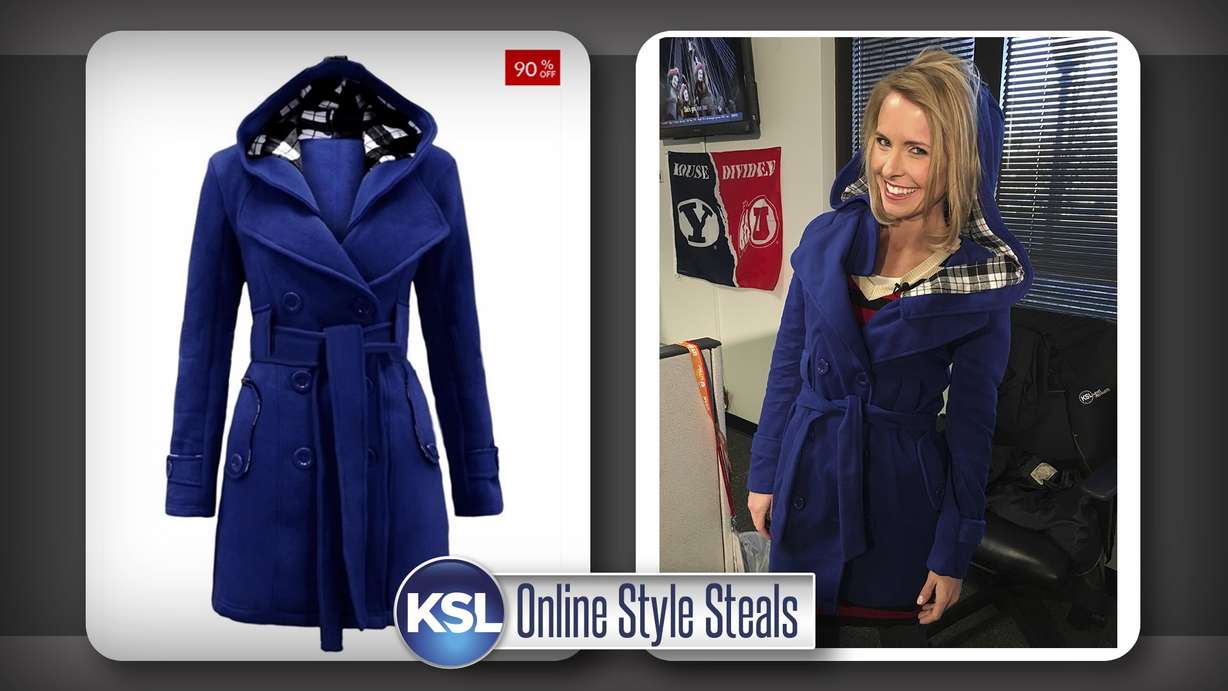 "I feel like this was ordered for a 14-year-old male … or female," said Wittenberg.
Different companies, similar results
What KSL discovered is that all nine companies sell the same items. For example, the top Debbie Dujanovic ordered was found on all nine websites.
"There's no tag, so I don't know which way is front," said Yi. "I'm embarrassed to say I came out wearing it backwards."
Some of the clothing didn't have labels, and all of it came from China.
"There are several businesses that we know are owned by a business out of China," said Driggs. "DressLily and SammyDress are two of those, and both of them have the exact same problems."
But if that doesn't bother you and you're willing to sacrifice a little quality for cost, we'll let seven out of nine purchases speak for themselves.
"You get what you pay for, right?" said Wimmer.
Lessons learned
There are many pages on Facebook dedicated to warning people about these clothing sites. KSL Investigators reached out to Facebook to see if they are looking into stopping any of these companies from advertising, but company representatives said they only remove ads that are blatantly misleading. They also said because they have 2.5 million active advertisers every month, there is no way they can research every advertiser. However, they say they will now review those businesses based on KSL's story.
The BBB suggests consumers do some quick research before you buy from any online company. You definitely want to look at reviews and comments, but also look for a phone number, a physical address and a logical return policy. It's also smart to use a credit card for your purchase so you can dispute the charges if there's a problem.
×
Photos
Related links
Most recent Utah stories