Estimated read time: 2-3 minutes
This archived news story is available only for your personal, non-commercial use. Information in the story may be outdated or superseded by additional information. Reading or replaying the story in its archived form does not constitute a republication of the story.
The string of lawsuits filed against Top Stop over a major leak from an underground gasoline tank in the town of Gunnison went to court today.
This is a very complicated legal case, and to help simplify it, the judge today ordered all of the lawsuits, more than 11 in all, to be consolidated into one case against Top Stop. But the wheels of justice are moving slow for those impacted by the leak.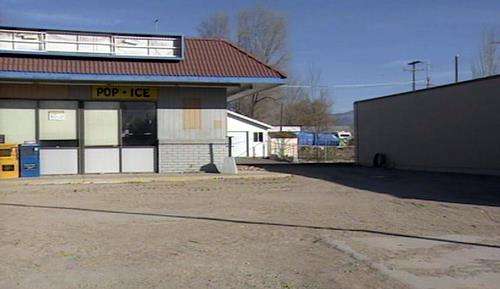 Jeremy and Marlo Taylor listened for two hours in a courtroom today, hoping for some news about their future. They were forced out of their home last November after vapors from a leaking underground gasoline tank made them sick, and after eight months they still can't go home. Marlo says, "[We're] still making payments and living with the in-laws."
The Taylors, along with several other families in Gunnison and some business owners, are suing Top Stop convenience stores for monetary damages resulting from the leak of 20,000 gallons of gasoline. The gasoline spread underground and traveled more than three city blocks.
The town's business district has been impacted, including several stores and the Casino Star Theatre, which also remains closed.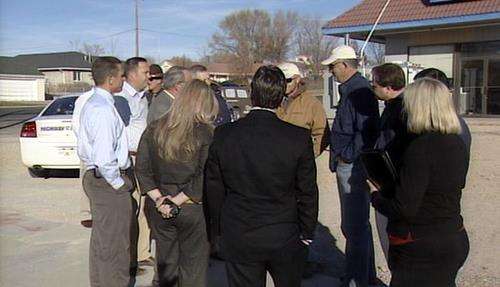 Top Stop officials insist when you look at the big picture, the cleanup and remediation of the spill is making good progress. "In terms of what is actually happening on the property, the cleanup has been going very well," said Paul Drecksel, attorney for Top Stop. "Wind River has been very aggressive about that and very satisfied with the results we are obtaining, and we're continuing to pursue cleanup efforts and will continue to do that until the state is satisfied."
While more than a million dollars has already been spent on the cleanup, which could take years, any resolution for those who have suffered losses from the leak could still be more than a year away. Peter Stirba, attorney for Gunnison plaintiffs, said, "It takes time. It's an important process, and there are some complexities in this case, and we'll have to resolve them through the judicial process, which just takes time."
Over the next several months, there will be depositions of the key players involved in the leak.
Attorneys will then return to court in March of next year to check on the status of the case, and if the sides can't settle out of court, trials will be set for sometime in late 2009.
E-mail: spenrod@ksl.com
×
Related links
Most recent Utah stories