Estimated read time: 2-3 minutes
This archived news story is available only for your personal, non-commercial use. Information in the story may be outdated or superseded by additional information. Reading or replaying the story in its archived form does not constitute a republication of the story.
SOUTH JORDAN — After receiving rave reviews at its introduction, a smartphone from Utah has yet to ship.
The Saygus V was originally expected to arrive on customer's doorsteps as early as April 2015, but a series of setbacks forced the company to push back the date multiple times. Saygus founder Chad Sayer said two of the smartphone's manufacturing partners failed to produce parts of an acceptable quality.
"That was a huge concern for us," Sayers said. "We couldn't seem to get the builders to champion our values."
Despite going to production twice in the past year only to pull out due to quality concerns both times, Sayers said Saygus hasn't given up on releasing its smartphone. As a result of partnership problems, the company decided to hire its own team in China to complete the production about five months ago.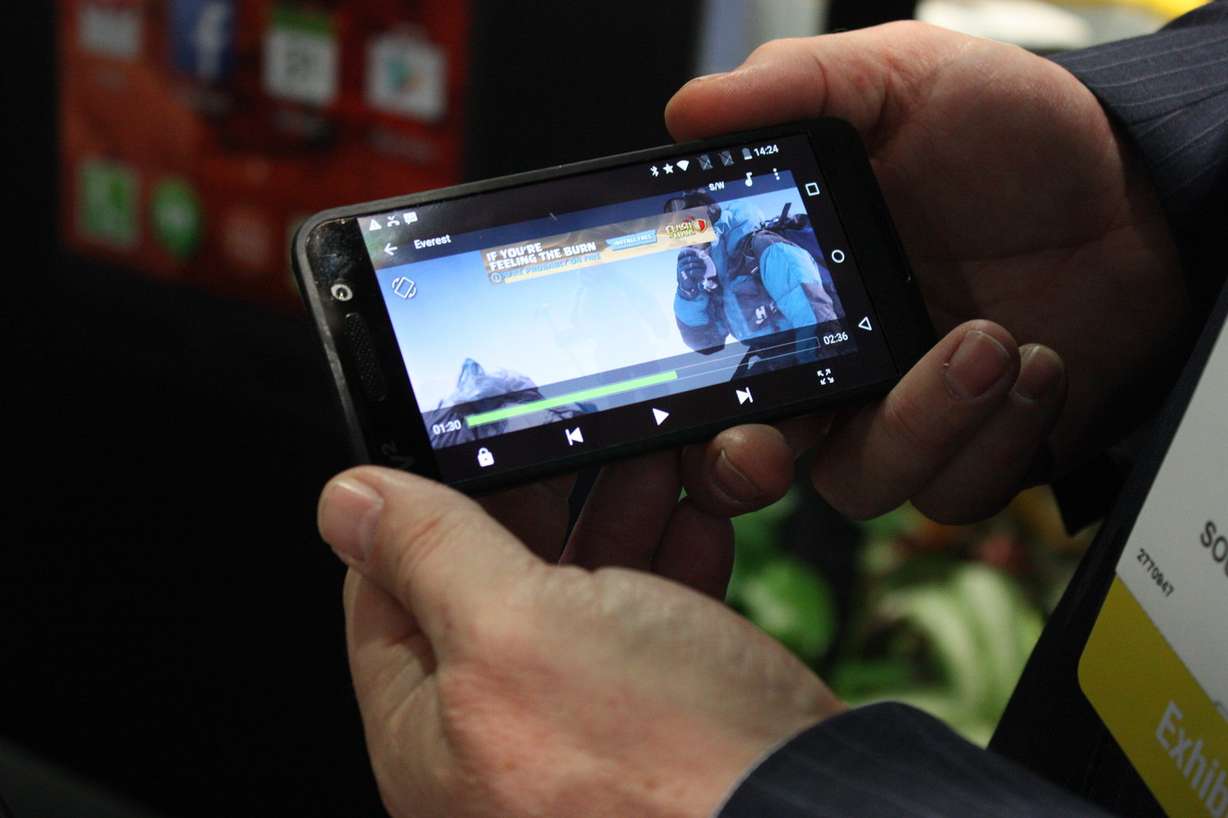 The Saygus V is now expected to ship sometime during the first quarter of 2016, according to Sayers. He said development of the smartphone has been completed for six or seven months, so the company was only waiting on production.
"It's remarkably refreshing to know you're in control of the whole thing instead of wondering whether it will get done," he said.
Some people who placed pre-orders for the smartphone through the company's website and an Indiegogo campaign have expressed frustration with the delays on social media. Sayers said there were some days where he couldn't even look at Twitter.
"We've opened up a bit of a Pandora's box," he said.
However, Sayers said he takes the complaints as a good sign because it means people want the phone. Pre-orders for the smartphone came from 74 countries.
The variety of features it offers is what sets the V² apart from other smartphones, according to Sayers. Its gaming and movie beaming technology, which allows users to wirelessly transmit HD video to nearby screens, is one of the phone's most praised assets.
"In the end what it comes down to is letting the product speak for itself," Sayers said.
Related Story
×
Photos
Most recent Utah stories