Estimated read time: 4-5 minutes
This archived news story is available only for your personal, non-commercial use. Information in the story may be outdated or superseded by additional information. Reading or replaying the story in its archived form does not constitute a republication of the story.
SALT LAKE CITY — Despite pleas for stiffer consequences, Justin Miller — a former Utah legislator and campaign manager for Salt Lake County Mayor Ben McAdams — was sentenced Monday to probation and community service for mishandling the mayor's campaign money.
Miller gave a quiet apology Monday, saying he is undergoing counseling and wants to make things right.
"I feel bad for what happened and regret doing it and take full responsibility," Miller reiterated as he left the courtroom. "I think what the court did today was fair."
Third District Judge Randall Skanchy stayed a zero-to-five-year prison sentence Monday and ordered Miller to serve 18 months of probation and 250 hours of community service.
As part of a plea agreement, Miller came to court with a check in hand to settle approximately $14,000 in remaining restitution costs. In exchange, the charge of second-degree felony communications fraud that Miller pleaded guilty to in October was reduced to a third-degree felony.
The conviction may be further reduced to a class A misdemeanor if Miller successfully completes probation.
McAdams was not present for the hearing Monday. His wife and campaign treasurer, Julie McAdams, told the judge the $25,000 indiscretion that Miller has pleaded guilty to is just the beginning of the money the former campaign manager took. She claims Miller made off with an additional $50,000 from the campaign — an issue prosecutors say they are investigating but have not filed charges for.
Though Miller is classified as a low-risk, first-time offender, Julie McAdams urged Skanchy not to reduce the charge to a second-degree felony, which carries a potential for 15 years in prison, and asked for jail time for Miller.
"Criminal conduct should result in appropriate consequences," she said. "We believe some jail time is warranted."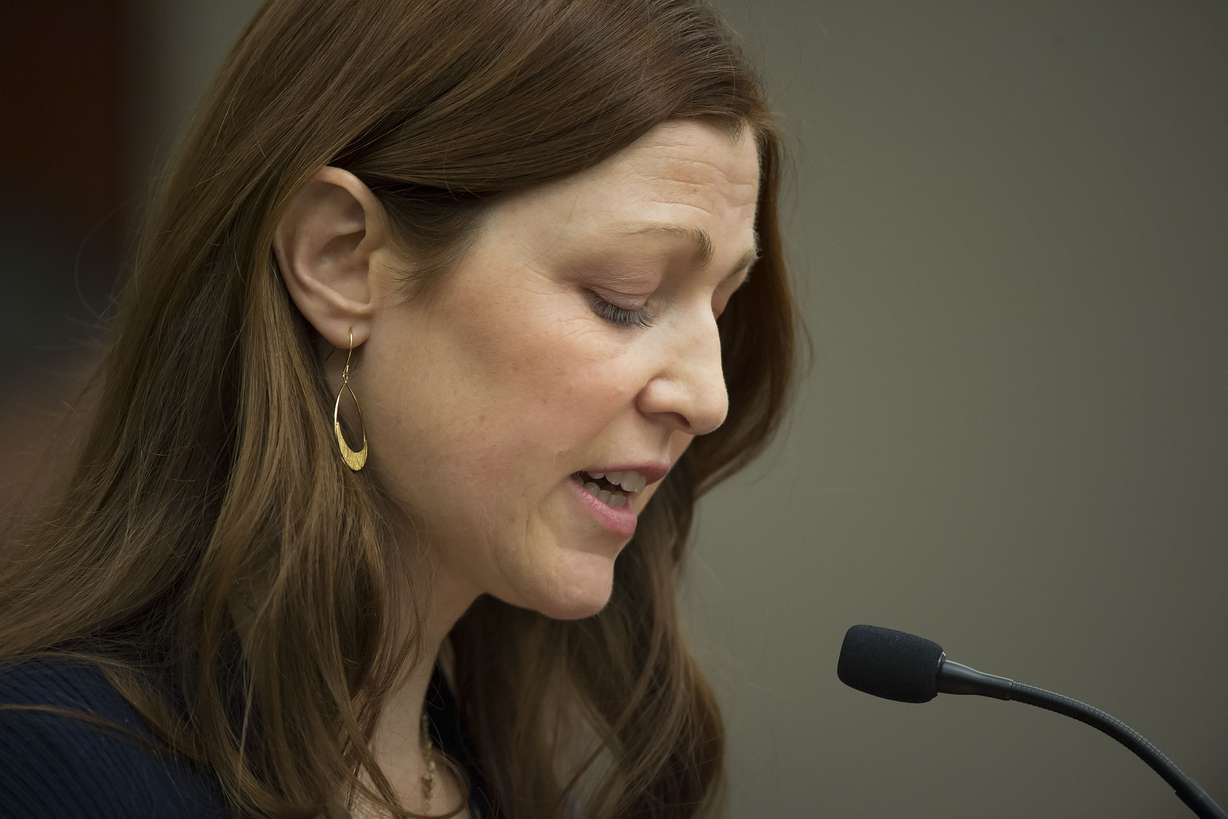 In a letter sent to the judge last month, Ben McAdams said Miller's deception was "without exaggeration, one of the most difficult things I have ever experienced." The mayor called the actions of the man he once considered a friend as well as a trusted adviser "inexcusable."
The former campaign manager has admitted to taking about $25,000 from McAdams' campaign account and dropping it in his personal account with the intention of paying a catering bill on his own American Express to rack up reward points.
But when Miller attempted to pay the bill using his American Express, the caterer refused because of a processing fee associated with the credit card. To cover the bill, Miller wrote an additional check off of McAdams' account for more than $20,000, according to the charges.
Prosecutors say Miller "failed to reimburse" the McAdams campaign for the $24,000 check and "failed to notify anyone involved in the campaign" about the double payment.
Deputy Davis County attorney Steve Major said "unexplored" allegations against Miller include implications he was using McAdams' campaign funds to support his consulting business and even his own campaign for the Utah House of Representatives. Miller resigned from the Legislature on Oct. 9, within hours of being criminally charged and immediately pleading guilty in an unscheduled court appearance.
In Ben McAdams' letter to the court, the mayor included the findings of forensic accounting by Norman, Townsend & Johnson accusing Miller of additional embezzlement through "reimbursement" checks he issued to himself. Those checks included $1,029.50 to Diamond Rental for a nonexistent order; $1,238 for a $549 insurance payment; and two checks for $3,350 covering a $3,900 van rental, an overpayment of $2,800.
The letter also indicates Miller rented an office space for use by various political candidates at $800 per month, offering the McAdams campaign use as needed for $100. Ben McAdams says he agreed to the deal for only three months but claims Miller paid $4,100 from campaign and associated political action committee funds toward a three-year lease on the space, which he actually used for his consulting company.
Miller said Monday he doesn't anticipate any additional criminal charges being filed, but said he is willing to cooperate with any new investigation.
Steven Shapiro, Miller's attorney, said Miller is embarrassed by the "colossal mistake," but his foolish actions became criminal when he didn't reveal what had happened.
"This is simply an embarrassment that became a bad choice Justin made, one that he is paying the consequences of already and will continue to with a felony conviction," he said.
Shapiro said the fallout from Miller's mistake has been "devastating," costing him his job, his family and his reputation.
Miller leveled his own accusations against the mayor last year, including allegations that Ben McAdams made corrupt government contracts with campaign firms. An FBI investigation into those claims concluded in November, revealing no evidence of wrongdoing.
Miller did not comment Monday on the outcome of the FBI investigation.
Following the hearing, Miller said he looks forward to completing the community service that Skanchy ordered.
"I actually enjoy community service, so I look forward to once again getting out in the community and helping the people less fortunate," Miller said. "It's unfortunate it will be tied to what happened here today, but I'll get it done as soon as I can."
Asked whether he will ever seek office again, Miller laughed.
"I haven't even thought about it," he said.
×
Photos
Related stories