Estimated read time: 2-3 minutes
This archived news story is available only for your personal, non-commercial use. Information in the story may be outdated or superseded by additional information. Reading or replaying the story in its archived form does not constitute a republication of the story.
SALT LAKE CITY — A University of Utah student created a lightweight tool that can be used in seven different capacities and hopes it will help backpackers to be more prepared in the outdoors.
Salt Lake City resident Stewart Yeoh grew up camping and fishing and has a great love for the outdoors. The backpacking enthusiast said he was putting together a backpacking gear kit in 2014 and wanted a tool that could "do everything."
However, most of the multi-function tools available were a hefty 5 to 6 pounds, a weight that is not very conducive to backpacking, Yeoh said. Currently working to get a Ph.D. in bioengineering and mechanical engineering at the University of Utah, Yeoh said he decided to create his own tool.
"It's a little bit unrelated to my field of study, but I kind of felt like I wanted a change and I'm tired of working for somebody else. I wanted to work for myself," Yeoh said. "I came up with an idea, and I showed it to some people and I got great feedback. They said they really liked it, and I felt like it was a good fit for my interests and my hobbies and for Utah. I think that we are a really outdoorsy state."
In February 2015, Yeoh began production of the SPARtool, a 22-inch by 6-inch compact backpacking tool. It includes a shovel, ax, saw, hammer, pick, pry bar and bottle opener all rolled into a 2-pound-15-ounce tool.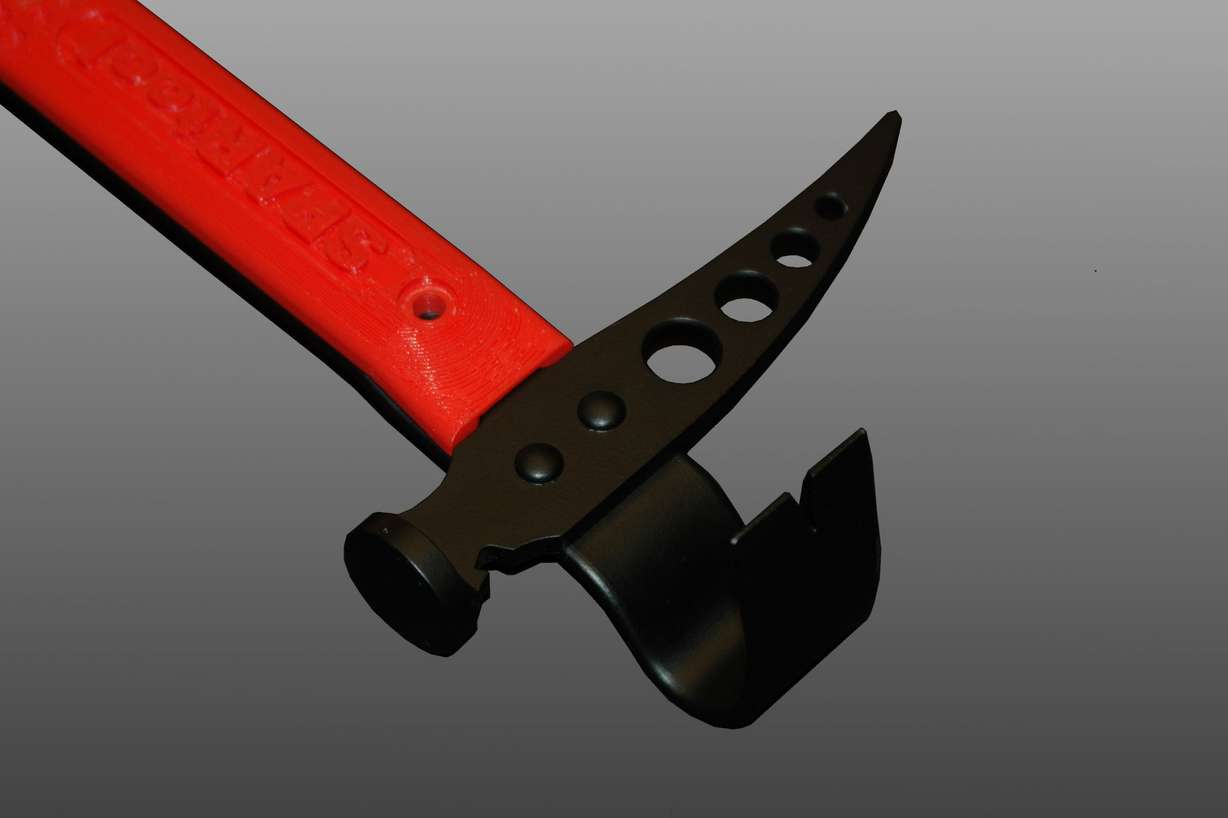 "I tried to build it as light as possible while still maintaining its pretty much indestructibility," Yeoh said. "Those were my two competing design qualifications. I have been really satisfied, really happy with how it turned out. It's performed really well in both of those categories. It's still a little bit heavier than most backpackers would like to carry, but we are working on that."
The SPARtool is made of carbon steel and shatterproof Zytel nylon, but Yeoh said he's looking at making future models from titanium and carbon fiber to make them even more lightweight.
Along with the lighter weight, another area that the SPARtool differs from other compact dual-purpose tools is that the shovel doesn't fold. Yeoh said he doesn't like the collapsible shovel feature because in his experience, the shovel hinge eventually becomes loose, causing the shovel to fold up during use.
In December, Yeoh launched a Kickstarter campaign and raised more than $20,000 to help with production costs. The SPARtool is entirely manufactured in Utah, and while a final price hasn't been settled on, Yeoh said right now the product costs $140.
The SPARtool will be sold on its website and eventually will also be sold on Amazon and eBay.
×
Photos
Related links
Most recent Utah stories