Estimated read time: 7-8 minutes
This archived news story is available only for your personal, non-commercial use. Information in the story may be outdated or superseded by additional information. Reading or replaying the story in its archived form does not constitute a republication of the story.
SALT LAKE CITY — Two days prior to the start of Utah State's basketball season, sophomore forward David Collette announced his decision to transfer from the school. As one of the team's best scorers, the announcement came with a heavy amount of frustration and disappointment from the school and its fan base.
Not only was the program without one of its best players, but the decision "hamstrung the team in terms of recruiting a new player to that position or even practicing with other players for that position," the university said in a statement following its decision to deny Collette's release. "The timing of David's decision to leave the team is the reason Utah State is handling his release this way."
Collette was not allowed to communicate with other basketball programs and was forced to pay his own way for at least two semesters at a school of his choosing, providing there was not a change of heart by Utah State. That change of heart has not happened and likely won't.
Although not a popular move among many, Collette said he left Utah State in "blind faith" for a better opportunity, no matter the consequences. The decision, he said, came after months of discussions with his family and an overall feeling that Utah State was no longer the best fit to continue his collegiate career.
"It was something that I'd been thinking about since coach (Stew) Morrill left," Collette said. "It had been something on my mind for a while and once the new coach was in there, with coach (Tim) Duryea there, I didn't like it at all; just not a coach I wanted to play for. It was sudden to everybody outside of my family, but for us we kinda knew."
"People don't have the whole story and they make a judgement according to information that they see. I understand that. We're good on this side," David's father, Jeff Collette, said. "We know what the reason was and we know what David's process was for the decision. People are always going to talk. You're always going to have upset people, and it's understandable that people would be upset."
Collette re-joined Utah State in 2014 after spending two years on a mission for The Church of Jesus Christ of Latter-day Saints (he redshirt during the 2011-12 season). As a freshman, he became the team's second-leading scorer, averaging 12.8 points per game. But when then-head coach Stew Morrill decided to retire and Duryea was hired to replace him, Collette said he no longer had a desire to play for Utah State.
However, despite offers from other programs at the end of the season, Collette remained faithful to his commitment to the university and tried to stick it out.
"Going into it, I wasn't so sure I wanted (Duryea) as a coach in the first place, and that's how a lot of us players felt. And so I was kinda hesitant and hoping that someone else would get the job," David Collette said. "When he got it, I decided to give it a try, and it just got to the point for me where it was like I don't want to do this; it's not working out.
"I never wanted to make a bad name for coach Duryea or for Utah State. That's not what I wanted and that's still not what I want to do. But it's a personal situation, and everyone is different," Collette added. "I just never felt like I had a relationship with him from the beginning of my career there. It just wasn't a place I wanted to be with a first-time head coach. I knew I had other opportunities and I knew that I'd be OK if I left at that time, so that's why I did."
When Utah State failed to release Collette, his ability to "explore some options" became limited and so he enrolled at the University of Utah — a program that had originally recruited him out of high school and was a relatively short distance from his home in Murray.
"I never had in mind to go to Utah. I was thinking that I was going to get my release and then I would be able to explore some options, which I wanted to do," he said. "With not getting my release, I didn't have a whole lot of options, and so I had to strictly narrow it down to schools that I thought would take me, schools that had recruited me out of high school or schools that had tried to contact me at the end of the (season) last year."
Collette enrolled not knowing if Utah would even have a spot on its roster for him next season or whether they'd even want him. But based on past conversations with Utah head coach Larry Krystkowiak in the high school recruiting process, Collette said he felt confident about his future at Utah.
"From what I know from those (recruiting) experiences, I absolutely loved him as a person," Collette said about Krystkowiak. "And what I've seen him do as a coach, I really respect him a lot. I feel pretty confident he'll give me a shot at it."
"I have not spoken with him, I have not been involved with him. It's my understanding that he's in school," Krystkowiak said at his weekly press conference prior to the start of conference play. "Beyond that there's the NCAA rules and release information and those types of things. I'm not in a position to visit with him, so I don't know exactly what his mindset is on the issue.
"(Once) some formalities take place, I think there could be some more news coming," Krystkowiak added. "But right now I'm pretty darn clueless as well."
Collette has not been allowed to have any communication with Utah since transferring, but will get his first opportunity later in January when he can openly talk to the coaching staff about possibly joining the team. It's a grasp for solid ground in the dark with little indication as to whether Utah has intentions to use him.
"I think it's actually worse than (being) a recruit because recruits can at least talk to people," Jeff Collette said. "He can't talk to anybody, and he hasn't. That's the thing that people don't believe is that he hasn't talked to anybody. I can see from the way it happened that people don't believe that he didn't talk to anybody, but it just didn't happen. And it hasn't happened."
Although Utah could offer Collette a position on the team, there's no guarantee Collette would be offered a scholarship. But Collette said he's simply looking for an opportunity to play basketball.
"Fortunately for me, I'm in a position where I could stay on as a walk-on and pay my own way, being able to live at home and stuff," he said. "I would obviously love to be on scholarship, which is something that I'll look at. I'm sure we'll talk about that and I'll try to secure one for myself.
"It really depends on the situation of how much playing time am I going to get. I'm not going to go from starting at Utah State and then not playing at all somewhere," he added. "I'm not a guy that has to start; I'm totally fine and comfortable with coming off the bench as long as I get playing time. I want to be somewhere I can contribute. I'm not trying to find a place to get good front-row seats."
Throughout the ups and downs of his decision to transfer, Collette maintains he made the right decision and wouldn't hesitate to do it again.
"I've obviously thought about this for a long time and knew it was the right decision or else I wouldn't have made it," he said. "Going forward, the way I was treated by coaches, the way backs were turned on me by coaches and other people at Utah State, it really confirmed my decision to leave. I found out the true side of Utah State and I in no way want to be a part of that anymore."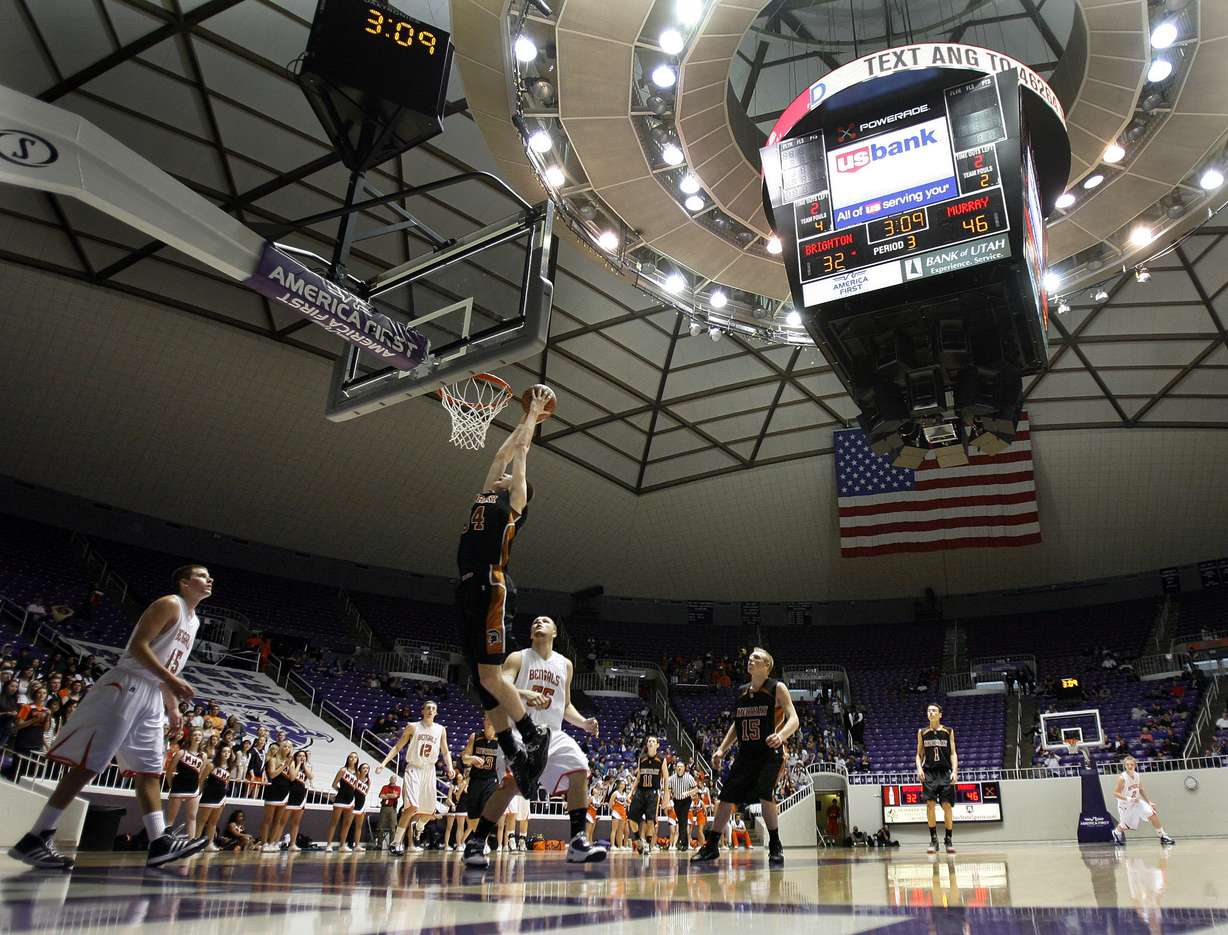 ×
Photos
Related stories
Most recent Utah stories