Estimated read time: 2-3 minutes
This archived news story is available only for your personal, non-commercial use. Information in the story may be outdated or superseded by additional information. Reading or replaying the story in its archived form does not constitute a republication of the story.
HOOPER, Weber County — Brayden Neilson and his friend were out duck hunting Saturday night when they got separated. As it got darker and the temperatures dropped, Brayden became disoriented. When he didn't make it back to the meeting place, his friend knew they needed help.
At about 9 p.m. Saturday, the calls began from the Ogden Bay Bird Refuge west of Hooper. First from Brayden's hunting companion.
"My buddy is lost," said the unnamed friend. "He has hypothermia or something. He's way out there and he's not making any sense."
The dispatcher gets Brayden's cellphone number and calls him directly.
"Where are you Brayden?" the dispatcher can be heard asking Brayden.
The information he provided is confusing and at times seem inconsistent — a signal to emergency responders hypothermia is setting in.
"Tell me what you see around you," the dispatcher asked Brayden.
"Snow and branches," he responded.
Help arrives and Brayden tells the dispatcher he can see their headlights.
"Do you still see the deputy's truck," asked the dispatcher.
"Yeah, but his back bumper is facing my way, he responded. "I need his front bumper to come back this way."
As the minutes pass, Brayden's condition seems to deteriorate as he can be heard coughing loudly.
"I'm blinking my flashlight and none of them are looking at it," he said. "I don't feel good. I feel like I'm going to pass out."
The call then turns to silence as his cellphone dies.
The dispatcher can be heard calling for him over and over.
It isn't until 6 o'clock the next morning when Brayden is heard from again. Authorities say somehow he found a landline on the Antelope Island Causeway miles from where he was last seen. He's able to successfully call for help.
When first responders reached him they found his hands blue. Brayden was sweating and had even removed some of his clothing — another sign of hypothermia. He was treated at the hospital and released.
Normally when someone gets lost the advice is to stay put. Authorities say in this case, Brayden spent the night wandering around, which likely saved his life.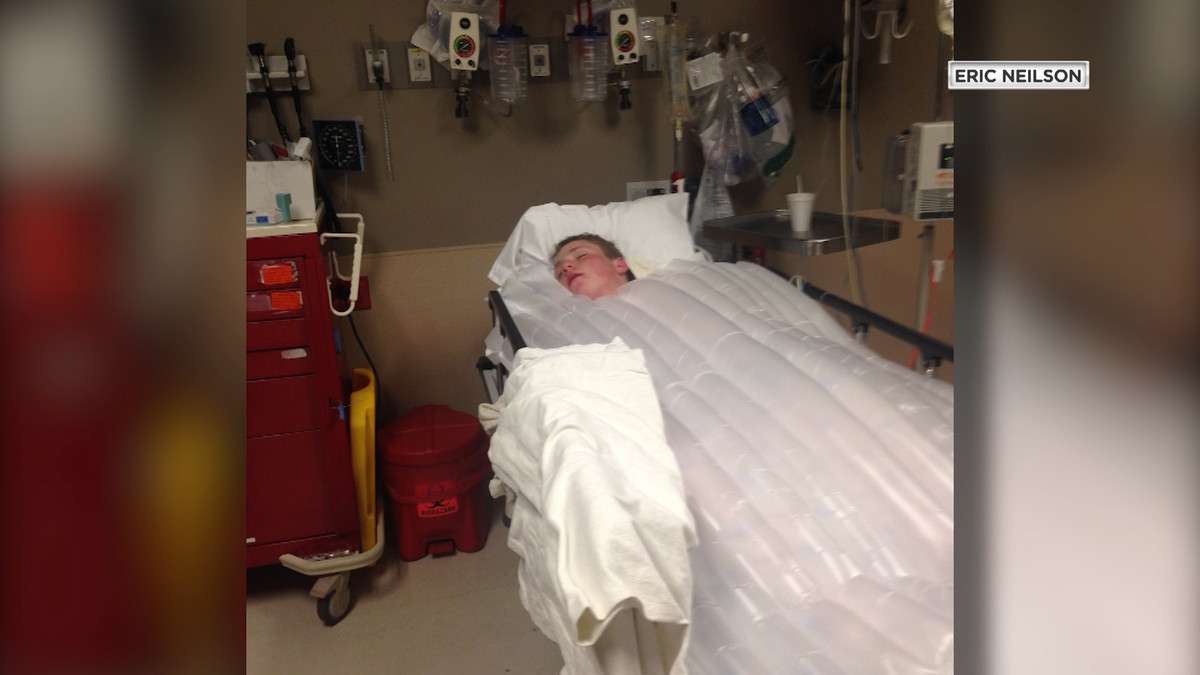 ×
Photos
Related stories
Most recent Utah stories