Estimated read time: 4-5 minutes
This archived news story is available only for your personal, non-commercial use. Information in the story may be outdated or superseded by additional information. Reading or replaying the story in its archived form does not constitute a republication of the story.
WEST VALLEY CITY — Japan after World War II is where we find Richard Wood.
"I was 18 years old, and I graduated from high school in 1945," Wood said. "We'd already dropped the bomb in August, but the draft was still on, because we needed to release the veterans."
And so Wood found himself far away from the life he'd known — a life making deliveries for his parents' grocery store.
"He said, 'Dick, you got to come and be our truck driver,'" Wood remembers his dad saying to him. "He couldn't find anybody, because everybody was going to work at the arms plants. So I was driving a truck when I was 14, and I didn't have a driver's license. I only got picked up once by the police."
The hardships of war proved deadly for that small corner grocery store, and Wood returned home to a different world.
"My father and mother said, 'Look. This isn't going to work,'" Wood said. "Mother says, 'Let's get into the candy business.'"
The groceries were left behind, and thus began a life immersed in sugar. Wood's dad risked everything on this new venture.
"He sold his home," Wood said. "So when I came home from the service, I didn't have a home to go to. I had to live with one of my relatives."
Wood was soon up to his neck in syrup.
"They said to us, 'Dick, you got to come in and learn to make candy,'" Wood said. "So I used my GI Bill. Instead of going to school, I used my money and came in and learned the candy business."
He traveled the country, learning what he could, and his mother did the same.
"She got all the recipes from everyone she could think of, and around the country, and we started to incorporate those into the Fernwood Finest Candies," Wood said.
Over time, the Fernwood brand became known for one thing.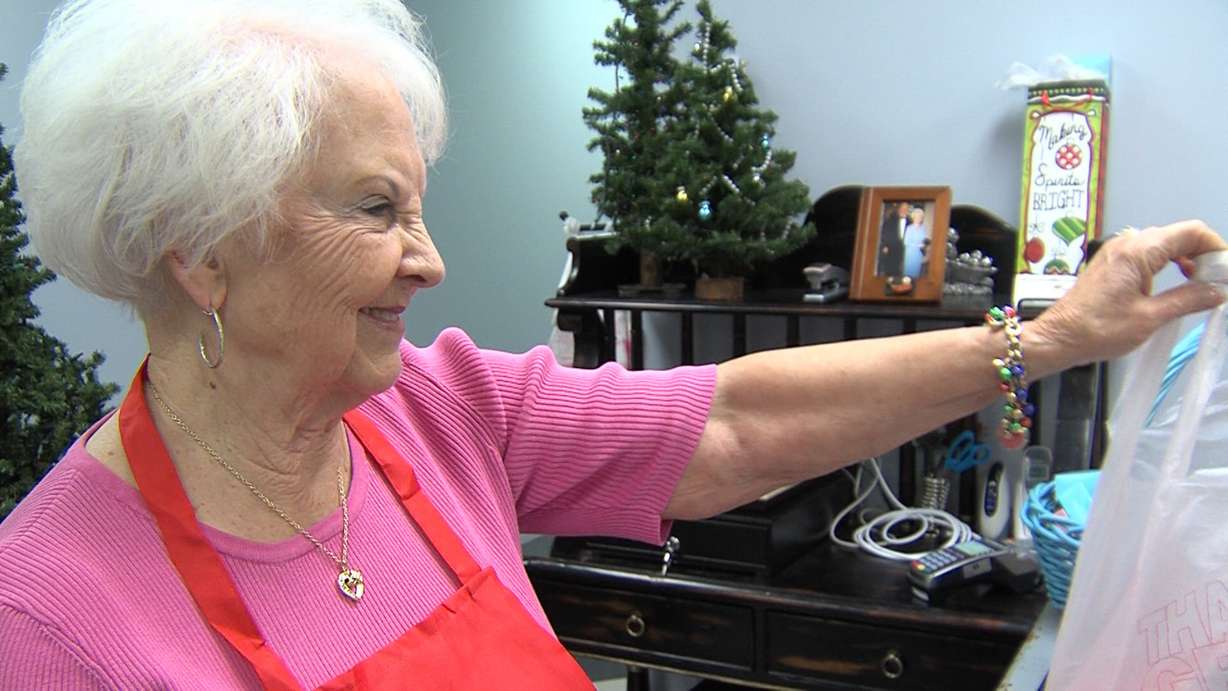 "We originated the Chocolate Mint Sandwich," Wood said.
Chocolate combined with mint: a unique combination at the time.
"My mother and dad were at a convention, a candy convention in Boston," Wood said. "They went by this little candy store. Mother stopped and went in, and this fellow said, 'Look, I'm making a new product. Would you like to learn how to do it?' He taught her, and gave her the mint sandwich recipe in 1959."
Around the world, candies like the ones Wood makes are synonymous with Andes mints — but he doesn't have much of a taste for those.
"We started before them," Wood said. "There's a little difference in flavor — they're mass-produced, we are more in the homemade quality line."
Homemade is a bit of an understatement. Everything here is done by hand, and Wood wants every square looking absolutely perfect. The candies are even brushed off before being packed into a box.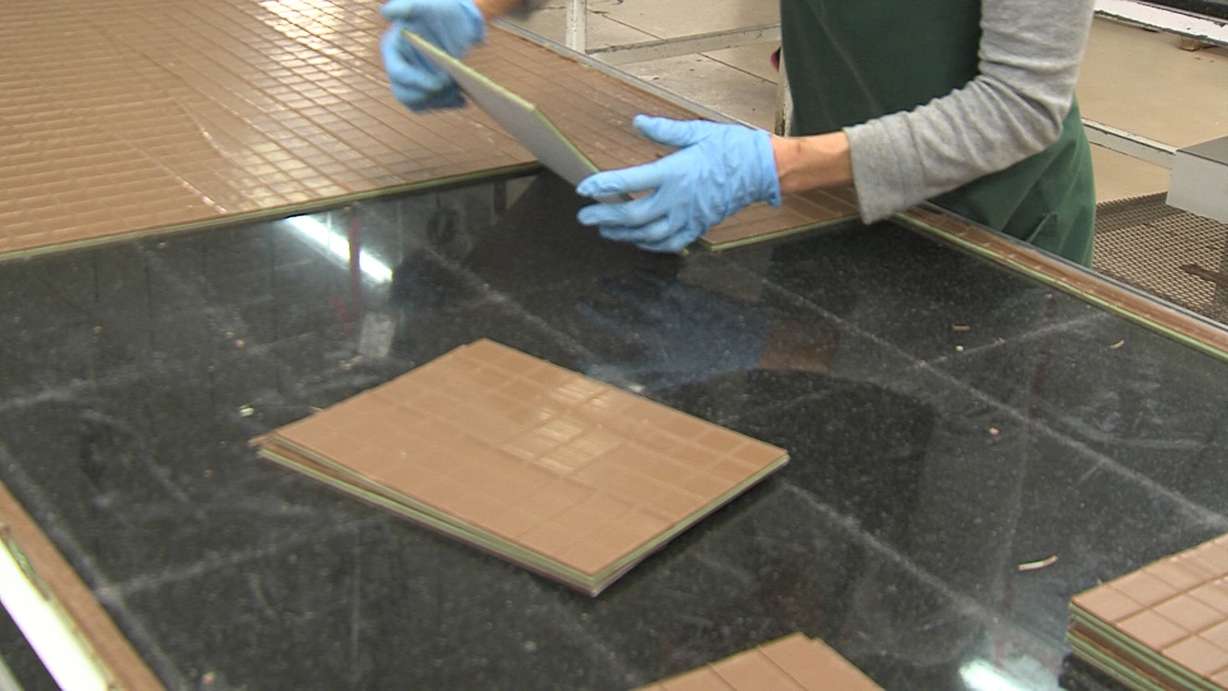 "When the customer gets it, she says 'Oh, that's been handled, that's been made, but it's in good, wonderful condition,'" Wood said.
In telling a story about a man who's been in the candy business since the Truman administration, there's an important piece we've left out of the box.
"I'm 88," Wood said.
He's 88 years old and still going strong.
"About 45 hours a week," Wood said, talking about his schedule. "My wife puts in around 55."
There's no end in sight.
"I don't know that I'm ready to retire yet," Wood said. "Most of my friends are retired or gone, and I'm lucky enough that I'm strong and healthy enough that I can still come to work, and I enjoy it. All of my friends that are retired say, 'You're lucky that you've got something that you can do. You can play golf when you want, but you can still go to work."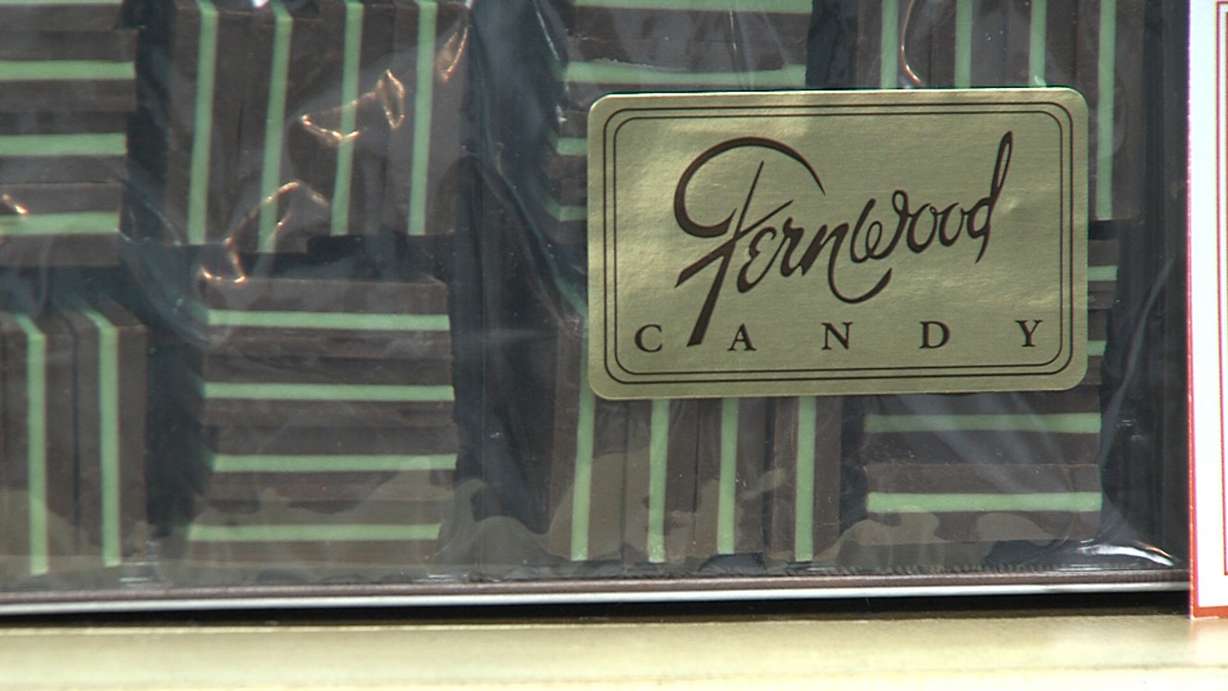 Wood doesn't know where this family business will end up — none of his kids jumped into the mix.
"They're not working as hard as I am, and they're making a lot more money," Wood laughed.
Eventually, Wood thinks he'll sell the company, hopefully to someone who will keep his high standards. But until then, this is where he'll be.
"It's a way of life," he said. "It's a lifestyle. I'm very proud of it, or I wouldn't want to come to work every day at 8."
Fernwood candies are sold all across the Wasatch Front. For a list of locations, visit their website at fernwoodcandy.com.
×
Photos