Estimated read time: 2-3 minutes
This archived news story is available only for your personal, non-commercial use. Information in the story may be outdated or superseded by additional information. Reading or replaying the story in its archived form does not constitute a republication of the story.
The FBI is still looking for a man it believes robbed a South Jordan credit union. But today, a teller at the credit union, who authorities believe was also in on the crime, appeared in federal court.
Jeffery Nay, 21, is charged with one count of armed robbery. This morning, standing before a federal judge, he pleaded not guilty to that charge.
Nay did not leave the courthouse with his family this morning. Instead, he will remain in custody until a federal judge decides otherwise.
Nay was arrested last week. "We had certain evidence that pointed to an inside job. Things just didn't make sense. Once we investigated that a little further, the facts came out," said U.S. Attorney Carolos Esqueda.
Jail documents say Nay admitted to being part of the plan and that he and Curtis Cordery, who was identified by his wife as the masked man in the credit union's surveillance video, planned the robbery at the Goldenwest Credit Union in South Jordan for a month.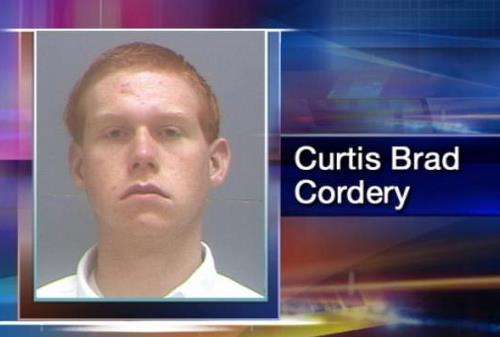 Nay was a teller there, and we're told he was working when the robbery took place. "They're charged with the same. They're charged with aiding and abetting one another. So, it's the same offense level, and it's the exact same charge," Esqueda said.
On July 3, a man walked into the credit union, drew a gun from his waistband, then forced two tellers into the vault. There, he filled a black bag with money.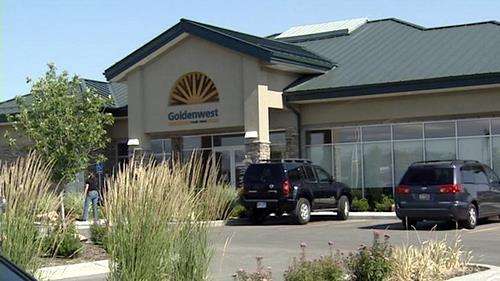 He left in one of the teller's cars, which police found abandoned four blocks away. The money has not been found and neither has Curtis Cordery.
Although, according to the FBI, Cordery called Nay last week from the San Francisco area and said, quote: "I know that they know it's me. I'm not coming back."
"We have enough evidence on these individuals to go forward, and that is what we intend to do," Esqueda said.
This case is scheduled to go to trial in September. Nay faces a maximum of 25 years in prison and a $250,000 fine, but prosecutors say a plea deal is likely in this case.
E-mail: corton@ksl.com
×
Related links
Most recent Utah stories