Estimated read time: 3-4 minutes
This archived news story is available only for your personal, non-commercial use. Information in the story may be outdated or superseded by additional information. Reading or replaying the story in its archived form does not constitute a republication of the story.
SEVIER COUNTY — One of Utah road crews' best tools to combat winter's worst has deep roots in the Beehive State.
Redmond, Inc., has been producing and distributing specialized road salt for decades out of its mine in Sevier County.
Marketed as "Ice Slicer," the reddish, coarse salt has proven to be a difference-maker against snow and ice in colder environments.
"White salt typically will stop melting effectively between about 18, 20 degrees," industrial products leader Doug Anderson said. "Ours works effectively down to zero or below zero degrees."
Anderson said the product is regularly distributed to 28 states, and the company generally supplies the Utah Department of Transportation with over 100,000 tons of the salt each year.
"They're just getting a much more efficient product," Anderson said. "They're able to apply less, they're able to get more lane miles from their trucks."
Redmond ships between 500,000 and 600,000 tons of deicing salt per year, Anderson said, pointing to a massive mountain of "inventory" containing roughly 250,000 tons of product.
"We're trying to build inventory for the worst-case scenario so that when we have a very tough winter, we can supply our customers," Anderson said.
Beginnings
Redmond's salt operation began in 1958, when Milo and Lamar Bosshardt got out of farming during an extended drought and took out a loan to develop a prehistoric salt deposit.
They initially sold the salt for agricultural purposes, but by the 1960s, their product had already developed a reputation as a deicing salt.
"It's pretty much the business I've grown up in and known all my life," said grandson and production manager Kyle Bosshardt. "This is my life. I've dedicated my life to it."
Within the past 20 years, Bosshardt said he had seen the company grow from 35 employees to 350.
The company has seen success with its other salt products as well, including Real Salt Sea Salt.
Anderson said it was the top-selling sea salt in health food stores across America.
The mine
The Bosshardt family bought up surrounding property in the 1950s to gain full access to the salt deposit, which is believed to extend thousands of feet below the surface.
Kyle Bosshardt said crews haul out as much as 3,000 tons of road salt per day using 60-ton trucks.
"We run two of them 20 hours per day," he said.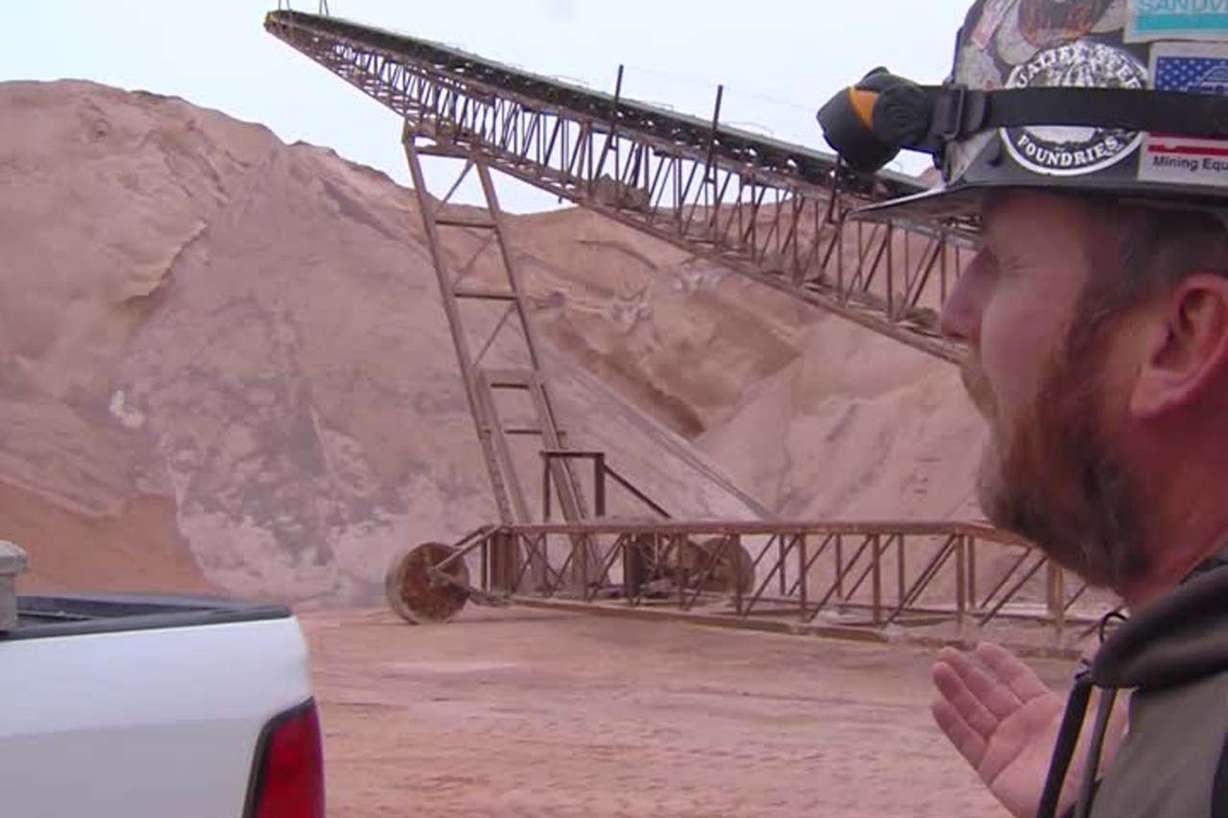 The mine is much different than most people imagine a mine to be, Bosshardt noted, with massive, 80-feet-wide, 30-feet-high tunnels carved deep into the ground.
"The walls, the floor are all salt – all the same as what we mine," he said.
Bosshardt said there are 10 miles of tunnels beneath the surface, with mining currently as deep as 500 feet below ground.
Long-term supply
Anderson said the company tries to never go below 100,000 tons of regular supply.
"We're typically shipping between 150 to 250 trucks per day," he said. "A normal day for us is anywhere from 5,000 to 6,000 or 7,000 tons."
Even with the massive amounts of salt being mined and shipped daily, Anderson did not expect the salt deposit to be fully mined for about 800 years.
"Even compounding numbers at a 30-percent growth annually, we have over 500 years of reserves here," Bosshardt said.

×
Photos
Most recent Utah stories