Estimated read time: 3-4 minutes
This archived news story is available only for your personal, non-commercial use. Information in the story may be outdated or superseded by additional information. Reading or replaying the story in its archived form does not constitute a republication of the story.
SALT LAKE CITY — Shannon Lopez's loved ones gave their final rebukes to her killer Friday as he was sentenced to 16 years to life in prison for shooting his wife in the head while they were driving.
"He not only took her from us, he executed her and then lied about it," said Lourdes Nantz, pointing at Komasquin Lopez, 45, as he sat stoically in his Salt Lake County Jail jumpsuit just feet away from her. "Even at (Shannon's) viewing, I knew it, I knew he had killed her."
Komasquin Lopez, found guilty of murder, a first-degree felony, in September for the December 2013 death of his wife, appeared relaxed and detached at Friday's otherwise emotional sentencing hearing in 3rd District Court. But just before the judge ordered him to serve at least 16 years behind bars, he denied any responsibility for the death of 32-year-old Shannon Lopez.
"I did not shoot my wife," he told the judge. "I'll never admit to that, because I did not do it."
Komasquin Lopez admitted to being high at the time, saying that "was a horrible decision."
Judge Paul Parker refuted Komasquin Lopez's claim of innocence as he handed down the sentence, saying his conviction was deserved.
"The jury made the decision that they needed to make," Parker said.
Komasquin Lopez and his wife were both high on methamphetamine when they were fighting while driving together on Dec. 27, 2013. Shannon Lopez apparently threatened she would leave her husband. Komasquin Lopez, who was behind the wheel near 7200 S. State, held a gun to his wife's head and pulled the trigger.
Komasquin Lopez's defense team argued during his trial that his wife shot herself and could have done so intentionally or inadvertently. Prosecutors argued he shot his wife in rage and jurors apparently agreed.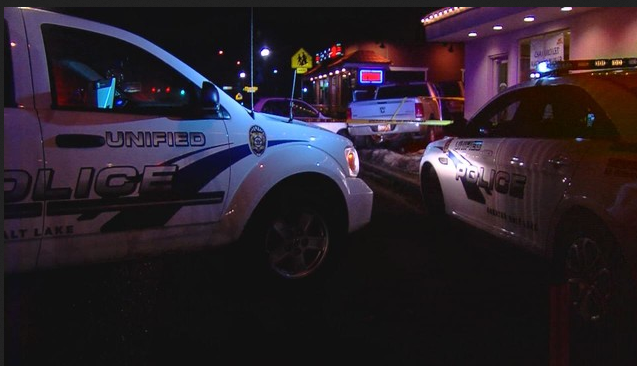 Nantz, Shannon Lopez's mother-in-law in a previous marriage, said her two grandsons' lives are empty without their mother. Shannon Lopez's elder son, who is 17, has special needs and has a hard time expressing his grief, she said.
"He has so many questions for her. Who's going to answer those questions for him? She's gone," Nantz said.
Komasquin Lopez brazenly lied to his wife's family about what happened in the car, and even played the part of a grieving husband at her viewing, Nantz said. Nearly two years later, the family's pain isn't fading.
"Two days after Christmas every year, we're going to mourn Shannon. … Our lives will never be the same again, ever," she said.
Nantz told KSL News she hopes Komasquin Lopez is confined to prison "forever."
Christopher Kendall, Shannon Lopez's first cousin, told the judge she helped raise him and that she was a nurturing figure in his life. He said it is hard to grasp that she is actually dead.
"I wanted her to be at my wedding, then I realized I can't do that," he said. "Why would (anyone) on this planet take someone so special from us?"
Parker added an additional year to the 15-year-to-life sentence because of Komasquin Lopez's use of a deadly weapon in the crime. He emphasized that the sentence is incapable of undoing the violent murder.
"I cannot make this up in my punishment. The defendant cannot make this up. … I urge you to move on and heal," he told distraught family members.
×
Photos
Related stories
Most recent Utah stories