Estimated read time: 1-2 minutes
This archived news story is available only for your personal, non-commercial use. Information in the story may be outdated or superseded by additional information. Reading or replaying the story in its archived form does not constitute a republication of the story.
Global warming and other environmental concerns have caught the attention of young people everywhere. One Sandy boy, in particular, decided to look for solutions and got some national recognition along the way.
Twelve-year-old Nathan Moos goes to junior high school next year. He hates polluted days and has ideas to reduce carbon emissions and limit global warming.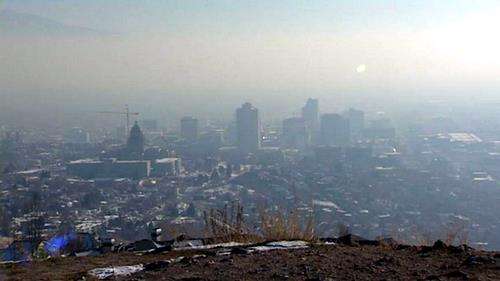 "The current generation of adults is not really doing much about this," he said.
So, Nathan started a campaign at Brookwood Elementary School a year ago that should have a lasting impact on the students there. With 600 students coming out the doors after school, he wanted to cut the pollution from idling buses and parents' cars.
"A lot of them will come out to this drive-through lane and end up breathing in a lot of these exhaust fumes, aggravating people's asthma and also causing dangerous respiratory illnesses," Nathan said.
Plus, Nathan points out, idling wastes gas.
Last May, he got the principal's support, printed fliers to hand out to parents, and made signs that the students carry on the sidewalks.
"The governor has a campaign to do this statewide. So, I actually think this is pretty bright, what's ahead," Nathan said.
Action for Nature, a U.S. nonprofit group, recognized his steps to solve a local and global problem. He was honored among the top three in his age group as an International Young Eco-Hero.
Nathan says compliance among bus drivers and parents was pretty good, and the students were eager to help. "The only reason as many people signed up as they did is because they knew it was possible," he said.
Nathan receives a cash prize, a certificate and other benefits.
The organization honored 11 people, from California to Kenya, this year.
E-mail: jboal@ksl.com
×
Related links
Most recent Utah stories