Estimated read time: 1-2 minutes
This archived news story is available only for your personal, non-commercial use. Information in the story may be outdated or superseded by additional information. Reading or replaying the story in its archived form does not constitute a republication of the story.
DAVIS COUNTY - Contractor Rex Williams was busy shoveling snow out of a framed house when he was shaken by a loud popping noise Tuesday.
"All of a sudden it just sparked like crazy," Williams said, describing a power line that had been knocked down across the street. "This whole 100 feet of line went up in flames. In one area, it was like 15 feet of fire coming up there."
South Davis Metro Fire Chief Jeff Bassett said that incident serves as a good example of how much damage a downed power line can cause in a short amount of time.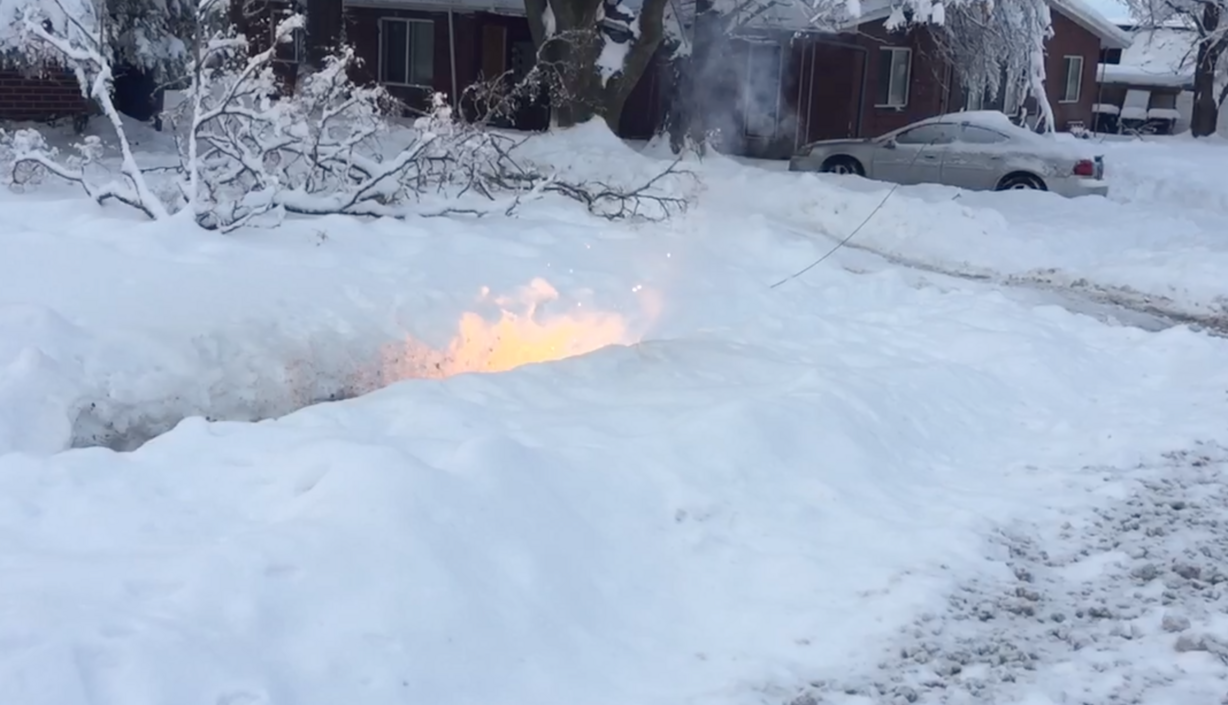 "You could get significantly injured," Bassett said. "Just because a power line has come down, or they think they've seen a fuse taken out on the pole, we really want people to understand that you treat any type of line or cable as a live line."
Bassett said firefighters stayed clear of the line and shut down part of the road at 385 W. 1500 S. in Woods Cross until workers with Rocky Mountain Power could shut it off. In the meantime, sparks and flames from the line burned and melted the sidewalk, leaving behind a green glass-like material.
"It continued to feed the system," Bassett said. "It had melted all the snow off the sidewalk, and then started arcing the actual sidewalk itself."
During Monday's snowstorm, Bassett said his department received a record-breaking number of calls for help; 42 in a 24-hour period. Twenty-three of those were related to damaged power lines.
×
Photos
Related stories
Most recent Utah stories