Estimated read time: 2-3 minutes
This archived news story is available only for your personal, non-commercial use. Information in the story may be outdated or superseded by additional information. Reading or replaying the story in its archived form does not constitute a republication of the story.
A family is upset that a 16-year-old girl has been charged with murder for her role in the gang shooting that left a 7-year-old girl dead.
Prosecutors say the teen didn't hold the gun, but held the bullets.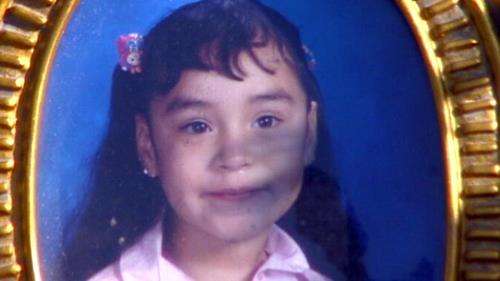 Mae Johnson faces 20 years to life in prison if convicted for her part in the drive-by shooting that killed Maria Del Carmen Menchaca last week. But Johnson's uncle, Ira Deschene, says his little Mae-Mae is a good girl.
"I don't believe my niece should go away for murder. I don't think she'd do that to anybody," Deschene says.
He adds says, "I think it's unfair that Mae-Mae's getting the flame for this."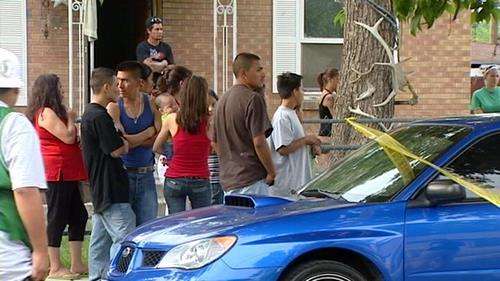 Prosecutors say Johnson actively encouraged and participated in the drive-by shooting. Yesterday, Salt Lake Country District Attorney Lohra Miller said, "Three rounds were taken out and handed to her, and she handed the rounds back to the shooter to reload the gun."
Johnson's family tells a different story. Her uncle says she was horrified when the shooting began. He says, "I believe Mae-Mae when she said they handed her the bullets, and she threw them back. That's her story. I believe her."
Deschene says Johnson was implicated by the others in the car. "According to the DA, they all knew what was going to happen. So according to the DA, they are all guilty. I don't think anyone should get away, just walk away," he said.
Prosecutors also say she provided the gun. Under Utah law, that's enough for murder charges. Defense attorney Greg Skordas, who is not representing Johnson, says, "A person can be charged with murder, even though they are not the person who technically pulled the trigger, if they aided and abetted in the murder. If this passenger is, for example, handing him bullets, or encouraging him, or showing him who to shoot, they're more than just along for the ride."
According to court documents, Alvarez, the shooter, says Johnson went along with the drive-by because she was "tired of being disrespected."
A fourth person in the SUV was not charged.
E-mail: sdallof@ksl.com
E-mail: mrichards@ksl.com
×
Related links
Most recent Utah stories