Estimated read time: 2-3 minutes
This archived news story is available only for your personal, non-commercial use. Information in the story may be outdated or superseded by additional information. Reading or replaying the story in its archived form does not constitute a republication of the story.
PROVO — Plenty of people are counting down the days until the year's most anticipated blockbuster opens next week.
One Utah family is using a creative way to help them get ready for "Star Wars: The Force Awakens" — counting down to the movie's release through the creative use of vintage action figures.
By looking at Steven Staheli's collectibles, you can tell that growing up, "Star Wars" was a very big deal.
"I don't remember part of my life without 'Star Wars,'" said Staheli. "I was born in '74 and the movies came out in '77, and so I haven't had a time in my life (without them)."
An old letter to Santa demonstrated what was on Steven's mind as a kid, in addition to the type of presents he found under the Christmas tree that year.
"I collected, collected and collected and got my last one when I was 12 or 13," Staheli said.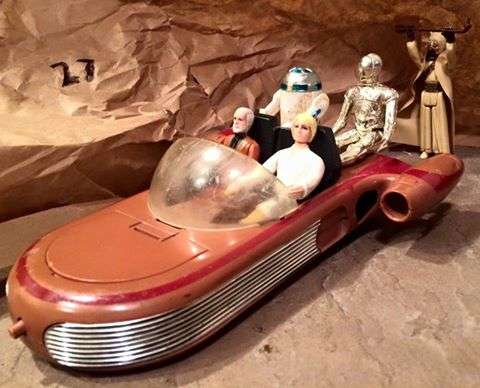 Now 30 years later, Staheli has dusted off the boxes that contained his action figures, Ewok Village and Millennium Falcon in anticipation of the premiere of the newest installment of the epic series.
"We had an idea as a family that we could do a countdown of some kind," he said.
Using his vintage action figures, the family recreated scenes from the original movies — 30 scenes, counting down until opening day next Friday.
On their Star Wars Countdown Facebook page, the Stahelis have been posting the figures arranged in creative ways to count down the days.
The whole Staheli family is excited for the movie's premiere next week.
"My kids are pretty psyched about (the premiere), he said. "We have always talked about 'Star Wars,' watched all the movies."
And yes, the Stahelis already have their tickets for "Star Wars: The Force Awakens." They'll be in the theater on opening day.
×
Photos
Related stories
Most recent Utah stories