Estimated read time: 3-4 minutes
This archived news story is available only for your personal, non-commercial use. Information in the story may be outdated or superseded by additional information. Reading or replaying the story in its archived form does not constitute a republication of the story.
SALT LAKE CITY — It can be hard to judge from beginnings. It was certainly difficult to predict what was going to come of 8-year-old Joey Dawe's first meeting with his volunteer Big Brother from Big Brothers Big Sisters of Utah.
"I just remember being really anxious, really anxious," Dawe said.
"We got together and we went to the Iceberg (drive-in restaurant) and he ordered a bubblegum milkshake," said Big Brother Bim Oliver, "which he promptly spilled all over the floor of my car."
Gloria Rivera, who was raising Dawe on her own, said the boy didn't begin talking until he was 3 years old, "so we knew there was a developmental delay."
"He needed a lot of attention and a lot of care," she said.
So, Rivera asked Big Brothers Big Sisters of Utah for a mentor, and Oliver volunteered.
"I would say the first year or so of our relationship was more challenging because Joey was very reserved," Oliver said.
"I didn't speak much," Dawe said, adding that he gave "a lot of one-word answers."
Eventually, they grew comfortable with each other. Dawe realized his Big Brother was going to visit week after week.
"That was a big deal for him," Oliver said, "that he could trust me."
They went to parks, they went camping, they did homework together and watched TV.
Rivera couldn't be at her son's high school track meets, so Oliver went every week.
"He was very, very committed and very dedicated to Joey right from the beginning," she said. "(It) helped him a lot to realize that he was worth something, 'Because this person who was not related to me is showing up for me every week, I must be worth something.'"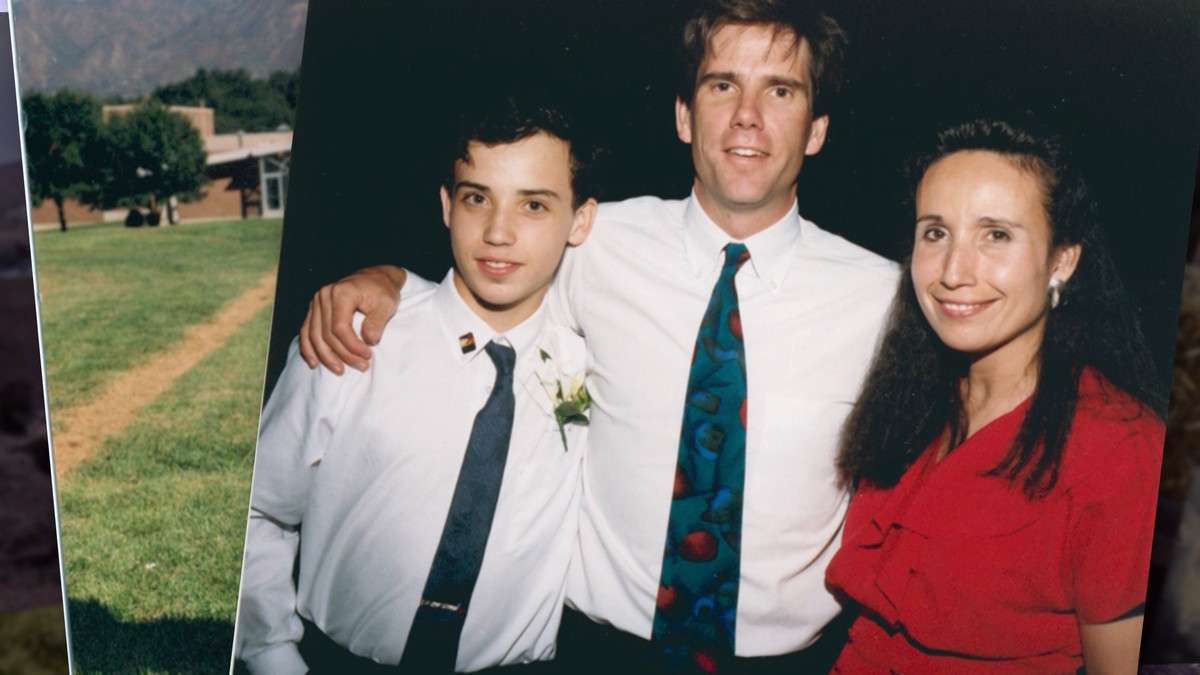 The relationship continued even after Oliver's Little Brother graduated from public school, and from the mentoring program, and went to cooking school.
Twelve years ago, while Dawe was biking to work in Montana, a drunk driver traveling 50 mph hit Dawe from behind. He fractured his spine, leg and ribs in the accident. He also had a concussion and a punctured lung.
It was his Big Brother and his uncle who had to tell Dawe how badly he was hurt.
"He broke the news to him that I couldn't break to him, because it just broke my heart," Rivera said.
It took a year of rehabilitation, but Dawe got back on his feet and back to work. He credits, in part, perseverance he learned from his Big Brother.
"That's one thing he showed me all these years: always be there week after week, year after year, always there," Dawe said. "Don't give up on getting back to work, don't give up on it, just work at it, keep going."
Eight-year-old Joey Dawe looked up to his big brother. Now, 29 years later, his Big Brother looks up to him.
"He is, in my mind, one of the most successful people I know because of the challenges that he's confronted in his life and what he made of it," Oliver said.
Get involved
For information on how you can become a Big Brother or Big Sister to someone who needs you, visit bbbsu.org/volunteer.
You can also donate to Big Brothers Big Sisters of Utah at bbbsu.org/donate.
×
Photos
Related links
Related stories
Most recent Utah stories