Estimated read time: 2-3 minutes
This archived news story is available only for your personal, non-commercial use. Information in the story may be outdated or superseded by additional information. Reading or replaying the story in its archived form does not constitute a republication of the story.
SALT LAKE CITY — Children visiting Shriners Hospitals for Children on Tuesday helped test a new communication system by video chatting with Santa Claus.
Shriners surprised 2-year-old Westin Kobryn and his mother, Sarah, with a teleconference with Santa after attending speech therapy.
Shriners Hospitals for Children selected the Salt Lake City site, along with hospitals in Philadelphia and Galveston, Texas, to participate in a new doctor-patient videoconferencing, or telemedicine, pilot program beginning next year.
Santa's video communications with the children was a test run of sorts, hospital spokeswoman Dawn Wright said.
Sarah Kobryn said Westin is developmentally delayed: He is small for his age, he doesn't speak, and walking is still a struggle. She said pediatricians have told her Westin may have an autism spectrum disorder, but they don't have any fast answers regarding her son's condition.
Santa's video chat visit helped Westin have a childhood experience he may not have enjoyed otherwise, Kobryn said.
"Having Santa on the TV was a good thing," she said. "I think he would have gotten a little freaked out if he would've sat on Santa's lap."
Shriners Hospital for Children has partnered with Dimension Data to test the viability of telemedicine for its orthopedic and neuromusculoskeletal specialists, hospital administrator Kevin Martin said. Cisco has donated equipment for the program.
"Telemedicine is taking (videoconferences) to the next level with an eye specifically toward enhancing the doctor-patient experience," said Chris Driggers, a Dimension Data systems engineer.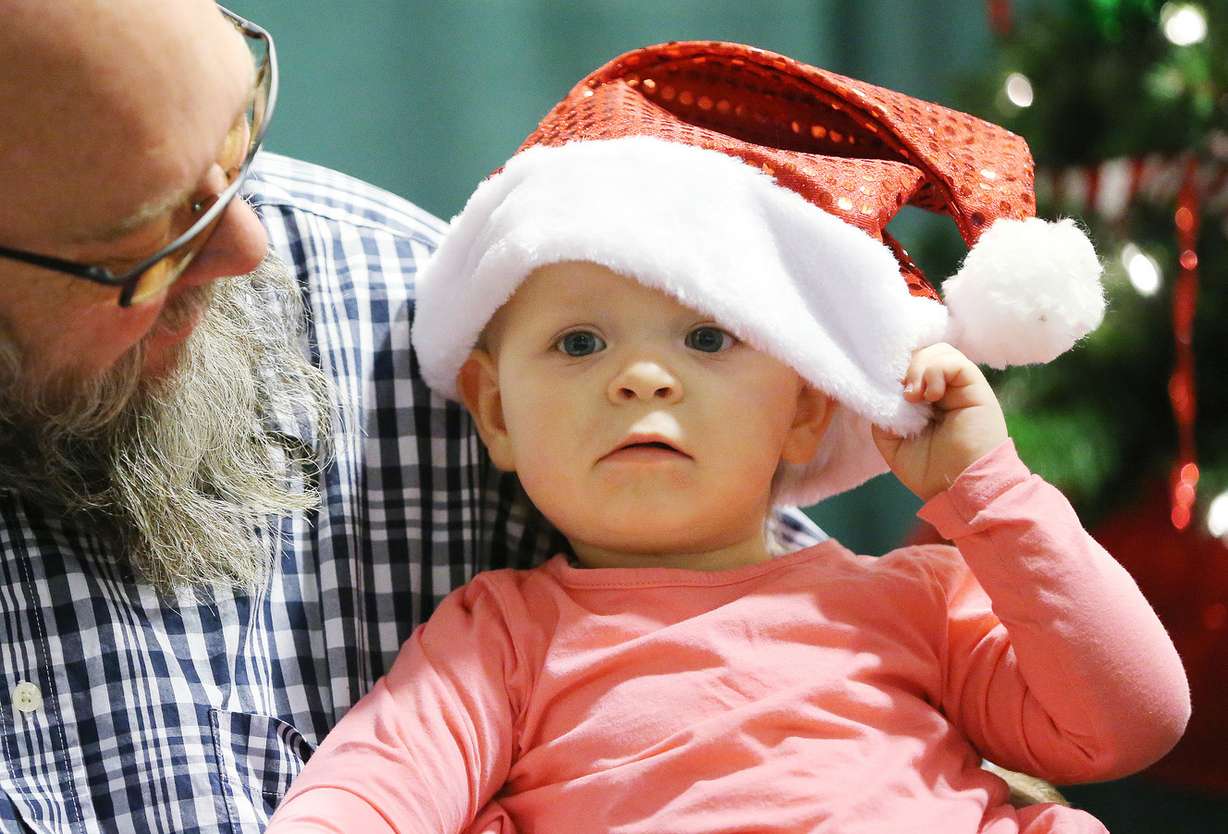 Driggers said telemedicine integrates secure, high-quality video chat with medical records access in machines used on both ends of the chat. He described it as a "spoke-and-wheel" system where the primary hospital and other sites set up equipment and a network to provide real-time interaction with patients without meeting in person.
Martin said orthopedics is not a specialty that easily lends itself to telemedicine because it requires a "hands-on aspect." Doctors often need to feel as well as see how muscles, joint and bones move, he said.
"We have to rely on a really good facilitator on the other end who know what the orthopedic surgeon wants to see and be an extension of their eyes and ears," Martin said.
He said he hopes Shriners' efforts will demonstrate to the nation that telemedicine is applicable to orthopedics and that it's effective in making a small number of highly specialized doctors more accessible to patients.
Benefits of telemedicine
Martin said telemedicine can cut down on transportation costs and increase patient satisfaction by eliminating the need for patients in Utah and neighboring states to travel to Salt Lake City.
"The Shriners usually pay for the kids and a parent to come for an appointment," Martin said. "So they are spending hundreds of thousands of dollars a year on transportation costs."
The Salt Lake hospital will partner with off-site locations in Idaho Falls, Phoenix and Rock Springs, Colorado. Email: chlarson@deseretnews.com Twitter: cdlarson15g
×
Photos
Related stories
Most recent Utah stories