Estimated read time: 2-3 minutes
This archived news story is available only for your personal, non-commercial use. Information in the story may be outdated or superseded by additional information. Reading or replaying the story in its archived form does not constitute a republication of the story.
Police on the trail of a bank robbery suspect had to save the man when he began stabbing himself. It happened this morning in Bountiful.
When police tried to pull him over, the suspect pulled into the parking lot of a nearby nursery, but he didn't surrender.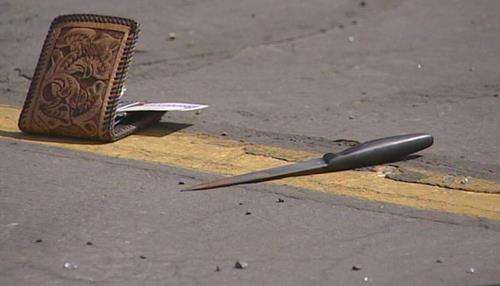 "I heard sirens, and that car pulled in with about four cop cars on his tail," witness Amery Jones said.
Fifty-one-year-old William Duffy was behind the wheel of that car.
"The cops were demanding to see his hands, and they had Tasers in their hands. And at that point, I realized we were in the middle of something, so I was trying to get the customers back over there away from gunshot range," Jones said.
What Duffy did next surprised the officers. "He had a knife, approximately a six-inch blade, and started stabbing himself with a knife," explained Bountiful police sergeant Scott Isakson.
Officers broke the window and used a Taser on Duffy to subdue him. "When medical arrived, he was in full arrest. They were able to revive him," Isakson said.
Police say at 9:30 this morning, Duffy robbed the Zions Bank at 500 N. Main Street in Bountiful. They say he walked in and handed the teller a note demanding cash.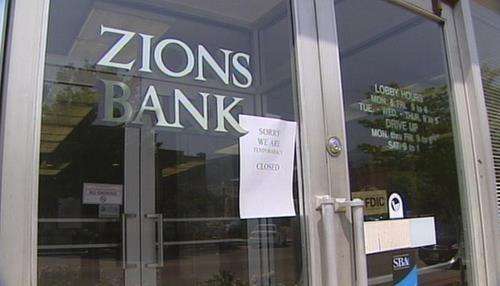 Witnesses got a good description when he left with the money. "We had an officer in the area immediately, and he observed a brown car that was similar to the description," Isakson said.
The officer followed Duffy to the area of 400 North and 500 West. He led police on a short chase, then pulled into J&L Garden Center's parking lot.
Workers say the business was shut down for an hour so the medical helicopter could land and take off.
"It gets your heart beating a little bit," said witness Jay Barber.
Police say they found the note used in the bank robbery and money in Duffy's car. They say he is under guard at the hospital and will be arrested when he's released.
Duffy only has a traffic violation in Utah.
E-mail: syi@ksl.com
E-mail: rjeppesen@ksl.com
×
Most recent Utah stories