Estimated read time: 2-3 minutes
This archived news story is available only for your personal, non-commercial use. Information in the story may be outdated or superseded by additional information. Reading or replaying the story in its archived form does not constitute a republication of the story.
Michael Mays was shot and killed yesterday outside a Salt Lake City restaurant.
Witnesses say Mays was aggressive and violent, yelling at a group of men sitting outside Mama's Southern Plantation Restaurant yesterday. When he acted like he was going for a weapon, one of the men, a part-time security guard, George Harrison, pulled out his concealed weapon and fired.
This story is generating discussion on our KSL.com comment boards about the effectiveness of Utah gun laws.
While authorities investigate whether the shooter was justified, people on both sides of the debate have opinions of their own.
In the state of Utah, we have the right to protect ourselves with a firearm. Some say the laws clearly state how that firearm can be used, but others argue, in this case and others like it, no one had to die.
Our Second Amendment right to "keep and bear arms" has for a long time stirred heavy debate across the country and here in Utah.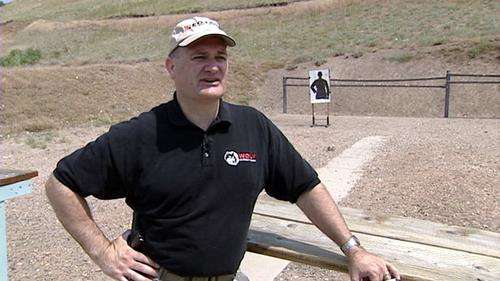 Clark Aposhian, a firearms instructor and advocate, says, "The only reason to carry a concealed firearm is if you're committed to defending yourself and your family."
Steven Gunn, with Gun Violence Prevention Center of Utah, says, "I think the first rule ought to be run away or walk away if you can."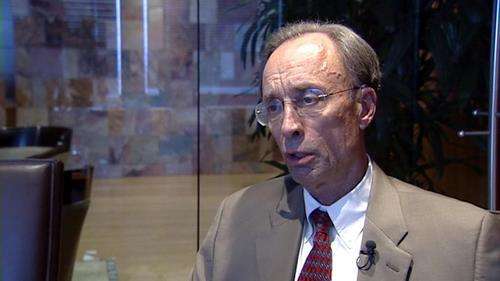 The conversation is active once again after George Harrison shot and killed Mike Mays in front of a Salt Lake City restaurant yesterday.
Mays was belligerent but unarmed. Harrison is claiming self defense. Detective Jeff Bedard, spokesman for the Salt Lake City Police Department, says, "It's something where you have to act in a split second, and there's a lot of time after the fact to sit back to analyze it."
Utah law states: "A person is justified in using force intended or likely to cause death or serious bodily injury only if he or she reasonable believes that force is necessary to prevent death or serious bodily injury."
Firearms instructor and advocate Clark Aposhian says, "If you believe that an attack is imminent, and if you believe that a person is reaching into their bag to get a firearm, you don't have to wait until the person is actually pointing a firearm at you to engage with them."
But Gunn says regardless of how the law may protect the shooter, this is just another example of how dangerous firearms can be in the hands of the public. "[There's sadness, for both the victim and the shooter, because the shooter is going to have to bear that burden for the rest of his life."
Aposhian says Utahns don't have the right to kill, but a right to protect themselves and their family.
E-mail: wjohnson@ksl.com
E-mail: bbruce@ksl.com
×
Related links
Most recent Utah stories