Estimated read time: 3-4 minutes
This archived news story is available only for your personal, non-commercial use. Information in the story may be outdated or superseded by additional information. Reading or replaying the story in its archived form does not constitute a republication of the story.
KSL team coverage We're hearing a different side to the story of a fatal shooting outside a Salt Lake City restaurant.
This shooting has gun advocates, and those opposed to bearing firearms taking sides. Was the man who pulled the trigger justified?
Witnesses say the victim was yelling at the shooter and acted like he was going for a weapon, but friends and family of the victim say that doesn't sound like him.
Friends of Michael Mays say witness reports just don't fall in line with the man they knew. They say he was a friendly, kind father and grandfather, and in all the years they knew him, he never showed any signs of violence.
Mike Workman is the son of Mays. This Mike was adopted into another family but always kept in touch with his dad, who was struggling. "Ever since his divorce, he went downhill, got involved in drugs and alcohol, but I can tell deep inside his heart he's trying to clean up," Workman said.
Mays worked as a contractor for Leslye Stratton and Martel Burrows. "There was absolutely nothing that he could not build or do," Stratton says.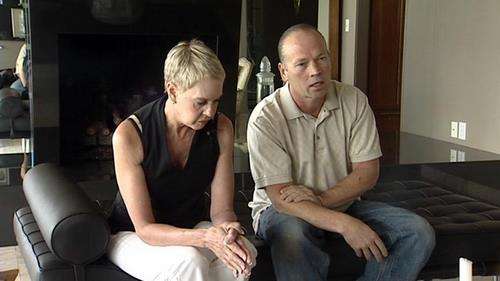 They know he had a drug problem. They even got him into rehab once, but they say he was never violent. But yesterday, witnesses report Mays was aggressive and violent, yelling at a group of men sitting outside Mama's Southern Plantation Restaurant near 1400 South and West Temple.
When he acted like he was going for a weapon, one of the men, a part-time security guard named George Harrison, pulled out his concealed weapon and fired. Police interviewed Harrison and released him last night.
Workman says he is not against the right to bear arms, but wishes the security guard had not pulled the trigger so fast. "If they do have a weapon, they should like pull out the gun and point it at them and say 'freeze,' like cops would do," he said. He added, "The guy who shot him is very immature of what he did, he needs to be ashamed of himself."
Utah law states that a "person is justified in using force intended or likely to cause death or serious bodily injury only if he or she reasonably believes that force is necessary to prevent death or serious bodily injury." The District Attorney's office will decide if that was the case.
Mays' friends say police are glossing over the crime due to his criminal past, which includes a domestic violence charge from the early '90s and drug charges from last year.
They say he was working to turn everything around and didn't deserve to die in the street. Burrows says, "Mike did not have a weapon. He didn't have a gun. He didn't have a knife. He didn't have a toothpick. For this man to shot him, it's murder, it's murder."
Burrows adds, "I really feel like they didn't do him justice by releasing, by releasing the man who shot him."
Stratton says, "Any kind of weapon that he would have would probably be a little biscuit for his dog in his backpack. That's the kind of man he was, and [he was] very connected with his family."
Bedard says, "All of the witness statements we've been able to collect, we've found few, if any, disparities.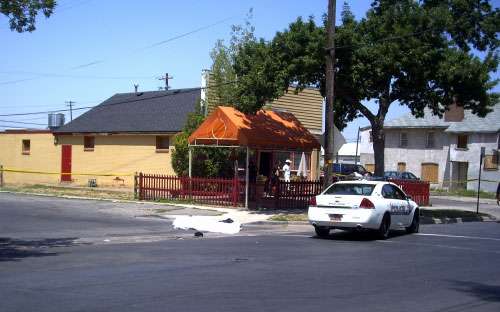 Police confirm that Mays did not have a weapon on him.
They say they'll meet with the District Attorney's Office in the next few days to determine if charges are appropriate.
E-mail: mgiauque@ksl.com
E-mail: sdallof@ksl.com
E-mail: abutterfield@ksl.com
×
Related links
Most recent Utah stories