Estimated read time: 2-3 minutes
This archived news story is available only for your personal, non-commercial use. Information in the story may be outdated or superseded by additional information. Reading or replaying the story in its archived form does not constitute a republication of the story.
SALT LAKE CITY — The owner of a Utah pastry shop will compete against 9 other bakers for $50,000 in Food Network's "Holiday Baking Championship" premiering at 7 p.m. Nov. 1, according to Food Network.
Adalberto Diaz, owner of Fillings and Emulsions, has been baking since he was 9 years old in his native Cuba, he told KSL.com.
His two grandmas taught him the art, one baking a lot of meringues and cakes and the other making fruit desserts and candy.
From both of them he learned "very different techniques."
Diaz went to college to study computer science engineering, but had to stop when the Russian government collapsed. That's when he started a bakery in Cuba to support his family.
In 2000, Diaz came to America and has worked in a variety of bakeries since, including at The Grand America Hotel and Harmon's.
The first of eight episodes will include competitors working with pies, cakes and tarts using nuts, Diaz said.
Diaz said it will be intense, because it's the first time they are let loose in a kitchen they are very unfamiliar with.
"It became really clear that it wasn't going to be an easy thing, it was not going to be just a walk in the park, (there) was some serious competition from the first day," Diaz said.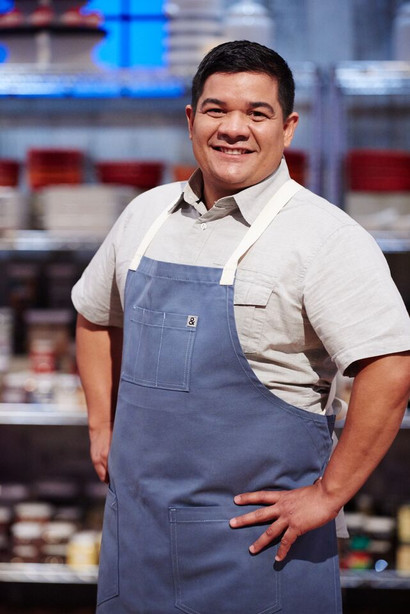 According to Food Network, the contestants will be baking with an assigned nut during the Pre-Heat challenge and the winner will gain an advantage in the Main Heat. The Main Heat will include the competitors baking a pie based off a favorite holiday memory.
For many years while Diaz was growing up in Cuba, Christmas was basically forbidden, so Diaz said they don't have a very big holiday tradition.
At Fillings and Emulsions, the baker sells treats such as small individual cheesecakes, small individual tarts, coffee cakes, English scones, macaroons and biscotti.
His favorite thing to make is bread, because it is "so simple, but so challenging. To make good bread is really, really hard."
Diaz is excited to watch the show and would like to encourage people to watch it.
"Everybody did an amazing job, so it's going to be very exciting to watch," Diaz said.
×
Photos
Related Links