Estimated read time: 3-4 minutes
This archived news story is available only for your personal, non-commercial use. Information in the story may be outdated or superseded by additional information. Reading or replaying the story in its archived form does not constitute a republication of the story.
ZAQISTAN, Box Elder County — There is a four-acre piece of land in northwestern Box Elder County that very few people know about. Even fewer people recognize it as what it's meant to be — its own country.
A decade ago, Zaq Landsberg, a man from New York, bought the land online with a unique goal in mind.
"The conceptual goal is I want it to become a real country," Landsberg said. "I mean, that goal is not going to happen. It's impossible, but going through the motions, (I'm) trying to make that happen."
The area is known to Landsberg as the Republic of Zaqistan, and he is its president.
City-dwelling Landsberg couldn't believe how remote the area was when he first visited it. The land is roughly 60 miles from the nearest town, 15 miles away from a paved road.
"It's harsh and desolate," Landsberg said.
Landsberg has visited his country several times since purchasing the land 10 years ago and has put in quite a bit of work during his visits.
"Over the years," Landsberg said, "it's been a hassle. But I've kind of grown to like it."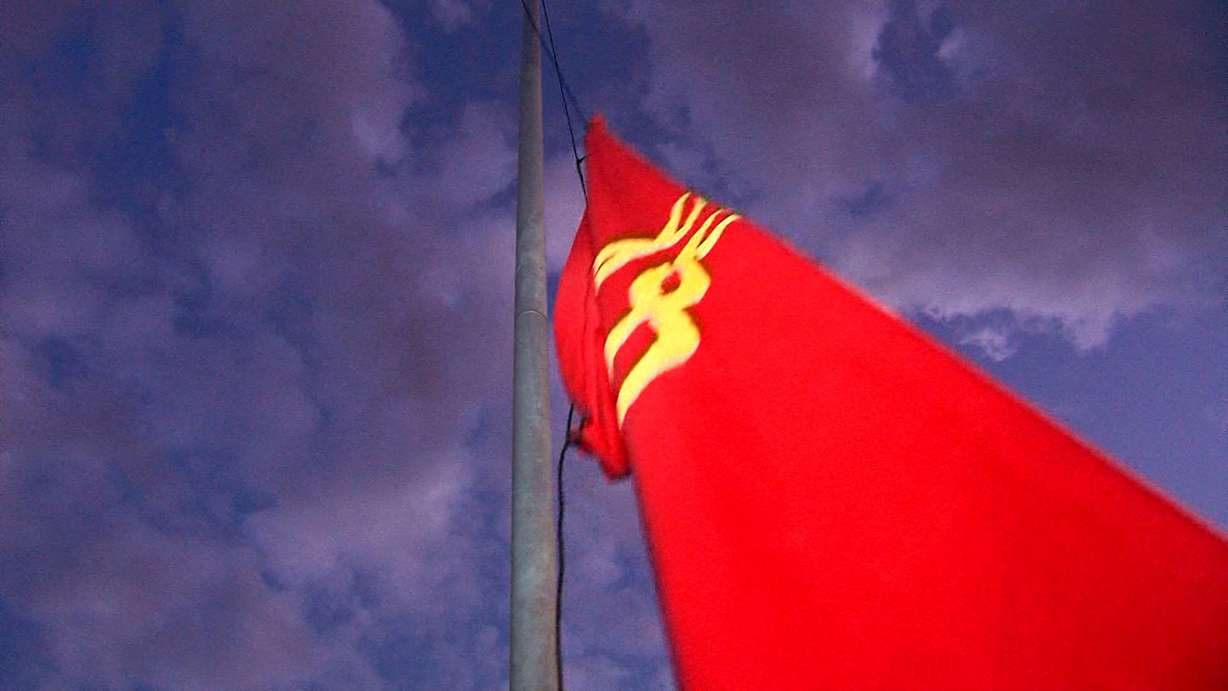 The appeal is obvious for him. "Out here, it's not that crazy of an idea to have your own little spot, and to do your own thing and to have your own space and the privacy to do that."
Zaqistan has its own flag, a border patrol gate, a supply bunker, a robot sentry that guards the land and even official passports.
"Zaqistan works the best, I think, when it's wedged up against the real world, and when the passports circulate," Landsberg said.
The passports look and feel real. You can even get them stamped when entering and exiting his land.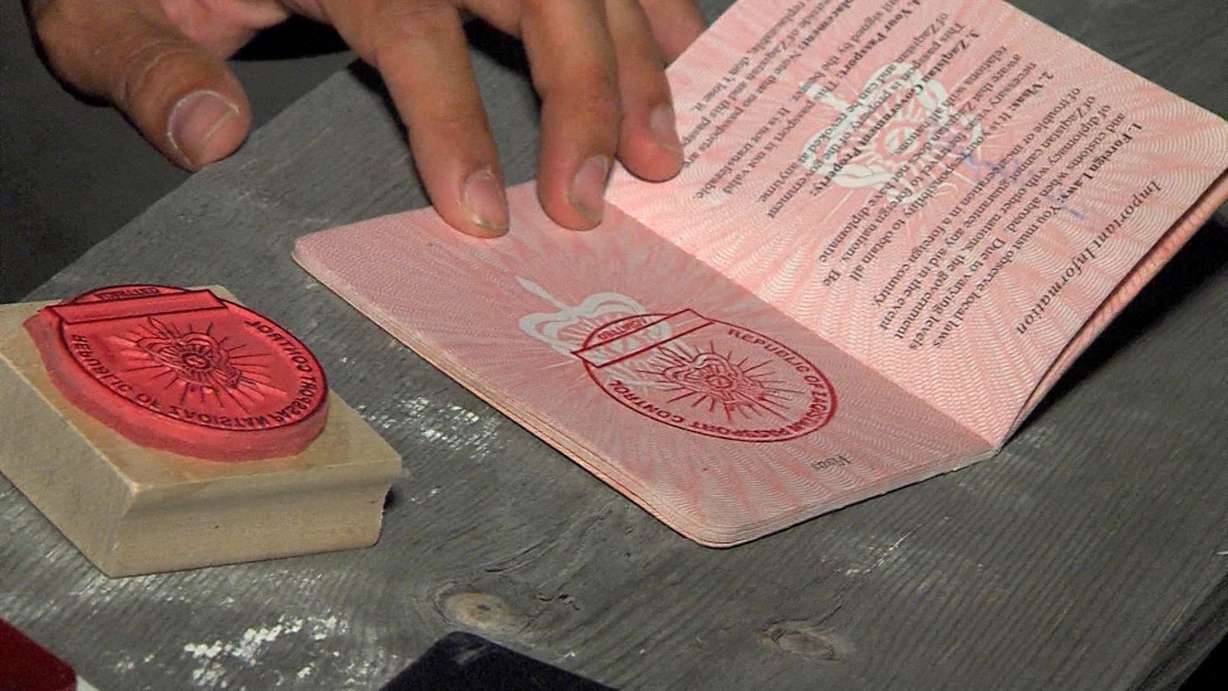 To many people, it may seem like a meaningless exercise. But to Landsberg, it's something he thinks about a lot. He knows it isn't a legitimate country recognized by others, but as an art project, he's interested in seeing how far he can push the boundaries of land ownership and sovereignty.
"My goal is to, like, probe those little areas," Landsberg said. "To try and find what that does mean."
The question of legitimacy is an interesting one. Landsberg said one of his goals is to make his "soverign nation" look legitimate.
"Legitmacy is one of those things that's fairly subjective to begin with," said friend and Zaqistan tourist Mike Abu. "But when we're talking about it, does it exist? There's no question about it."
Landsberg does pay property taxes to the county, though he refers to them as "tributes" to keep relations friendly.
He's also hesitant to reveal exactly where Zaqistan is, because he doesn't want people getting lost in such a remote area. But even in the middle of nowhere, he is proud of what the land has come to mean.
"That's sort of the official, unofficial motto of Zaqistan," he said. "Something from nothing."
While Zaqistan may not be a recognized country, it is real.
×
Photos
Most recent Utah stories