Estimated read time: 2-3 minutes
This archived news story is available only for your personal, non-commercial use. Information in the story may be outdated or superseded by additional information. Reading or replaying the story in its archived form does not constitute a republication of the story.
Utah law enforcement authorities hope that a grand jury indictment issued against four men will help reduce future violent robberies. U.S. Attorney Brett Tolman announced today that the men charged were allegedly involved in a string of robberies dating back to last year.
The robberies happened at 12 different locations around the Salt Lake Valley, primarily small restaurants and convenience stores. They took place between July 2007 and March of this year.
It wasn't so much about the money in these cases, but it was the violence that took place. "I think that our community is tired and grows weary of the number of firearms-related, hostile, violent robberies that have occurred in this valley," Tolman said.
As a result, the four men face extreme federal penalties. Twenty-year-old Viliami Loumoli, 19-year-old Hafoka, 20-year old Siale Angilau, and 20-year-old Sione Tuakalau are all in custody and facing years in prison if convicted.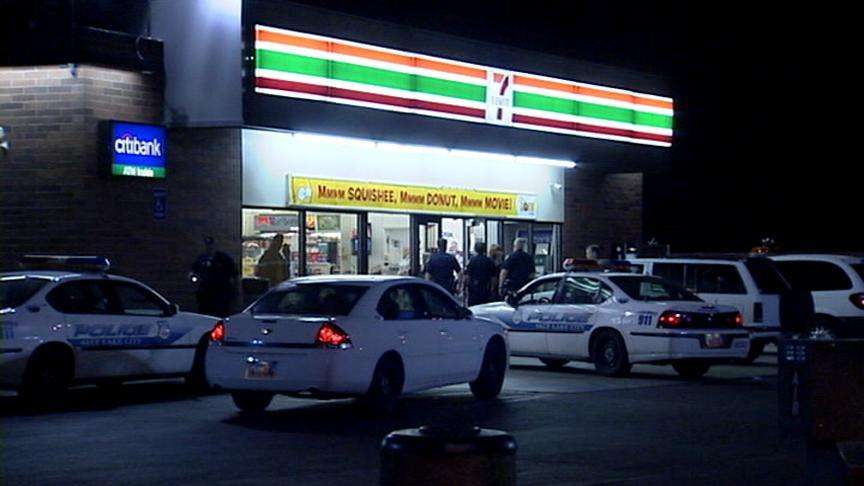 According to a grand jury indictment issued last night, the four men are accused of being involved in a violent robbery spree. During an eight-month period, they hit clothing stores, restaurants and convenience stores across the valley.
"The indictment alleges that firearms were used, or discharged, during the commission of the violent crimes," Tolman said.
All four men face charges under the Hobbs Act, which is the federal robbery statute; and because of the violent nature of the crimes, the penalties are stiff if the men are convicted.
"The maximum potential penalty for the robbery counts is 20 years per count; the firearms counts carry significant mandatory minimums," Tolman said.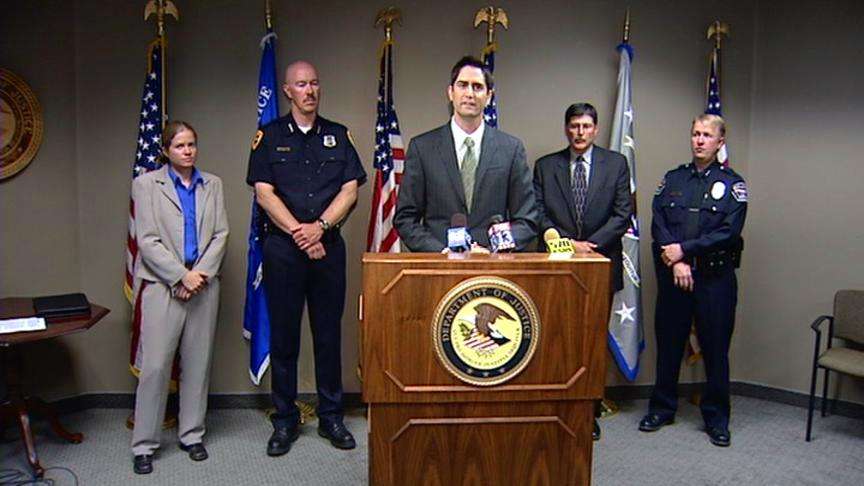 For example, Loumoli faces a 160-year sentence on the firearms charges against him. Tuakalau faces 185 years.
The men were caught thanks to a cooperative effort between local, state and federal agencies. "This is an example of where many diverse units and organizations came together with one goal in mind and were able to come back and indict some people in a relatively short period of time," said Salt Lake City Police Chief Chris Burbank.
The law enforcement agencies don't rule out that additional indictments could be issued against others.
Tolman said this indictment should be a message to those who commit crimes like these. "That we will investigate, we will prosecute at the federal and state venue, and we'll do it aggressively," he said.
No one was killed during these robberies, although one person was reportedly hurt when shots were fired.
Burbank says it's important to get violent criminals off the street because their actions can quickly involve innocent people who could be killed.
The four men will be making court appearances in coming weeks.
E-mail: kmccord@ksl.com
E-mail: tcallan@ksl.com
×
Related links
Most recent Utah stories