This archived news story is available only for your personal, non-commercial use. Information in the story may be outdated or superseded by additional information. Reading or replaying the story in its archived form does not constitute a republication of the story.
WILLARD BAY STATE PARK — While Willard Bay State Park currently offers a variety of recreational activities and amenities, park officials said new additions are coming including several cabins, a disc golf course, a fishing dock and an archery course.
Located about 12 miles northwest of Ogden, Willard Bay State Park was established as a state park in 1966. While the dike around the reservoir was named for former U.S. Senator Arthur V. Watkins because of his work in getting the Weber Basin Project passed in Congress, the park and reservoir were named for nearby Willard City and Willard Peak, according to assistant park manager Chase Pili.
Since it was established, the park has offered recreational opportunities to residents along the Wasatch Front and officials have plans to expand and add new amenities within the next couple years, Pili said. An archery course will be among the first additions. It will be installed near the south marina and will include 10 stations with 20 targets, Pili said. The bag targets will range between 10 and 80 yards. The archery course should be completed by spring 2016.
A disc golf course will also be installed in the park by spring of 2016, Pili said. It will have nine holes and will be located in the north marina. It will be available during the park's regular day-use hours from 6 a.m. to 10 p.m.
Pili said park officials also have plans to install several cabins in the camping areas. The cabins should be completed within the next few years. A fishing dock will also be included in the new installations and will be located at the north marina.
However, if you want to visit the park before next spring, there are still plenty of activities currently available. Here are some things to do at Willard Bay State Park before the snow falls: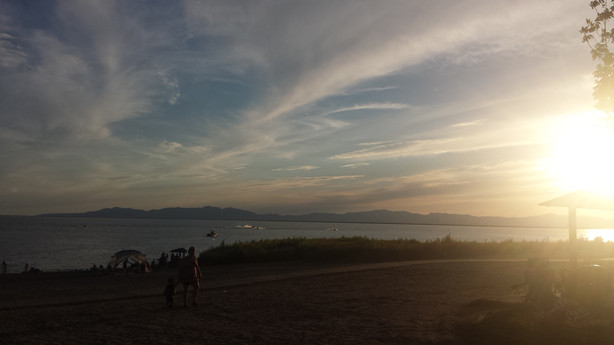 Fishing and water recreation
The Willard Bay Reservoir has around 9,000 surface acres, making water recreation the most popular activity in the park, Pili said. The reservoir has two main boat marinas and several boat slips available for rent. Concessionaires at the park have boats, wave runners, a water trampoline, kayaks and paddleboards available for rent.
The reservoir also has a variety of fish species including wipers, channel catfish, walleye and crappie that are stocked annually by Division of Wildlife Resources. Pili said the fishing is good year-round, but because the ice isn't typically very thick, anglers should exercise caution when ice fishing at the park during the winter.
Camping
Willard Bay State Park has three campgrounds: two near the north marina and one near the south marina. There are about 100 campsites, 70 of which have full electric, sewer and water hookups for RVs and trailers, Pili said. The remaining 30 are primitive campsites that each have a fire ring and some of which have pavilions available.
"We have a lot of shade with our campgrounds," Pili said. "We are known for our huge willows and cottonwoods that shade pretty much the whole campground."
There are also two group pavilions available for day-use at the park.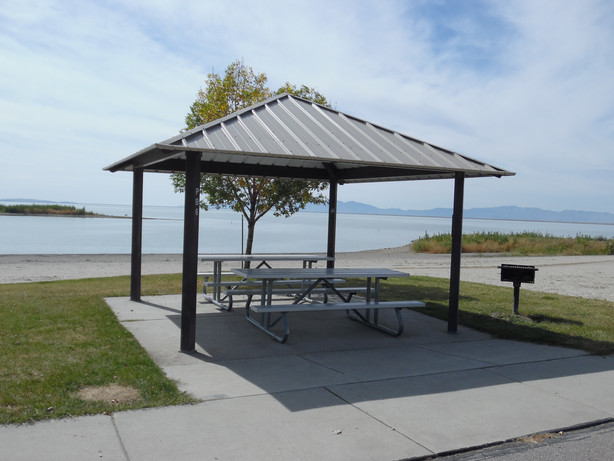 Nature trail
The park has a nice nature trail to allow campers to see the wildlife in the park. The Willard Bay Nature Trail is about 1 mile and goes from Eagle Beach through several of the campgrounds. Dogs on leashes as well as bicyling are allowed on the nature trail, but horseback riding is not allowed, Pili said.
Depending on the time of year, people can see a variety of animals along the trail including deer, ducks, geese, bats, beavers and bald eagles. The park is also a popular place for birdwatching.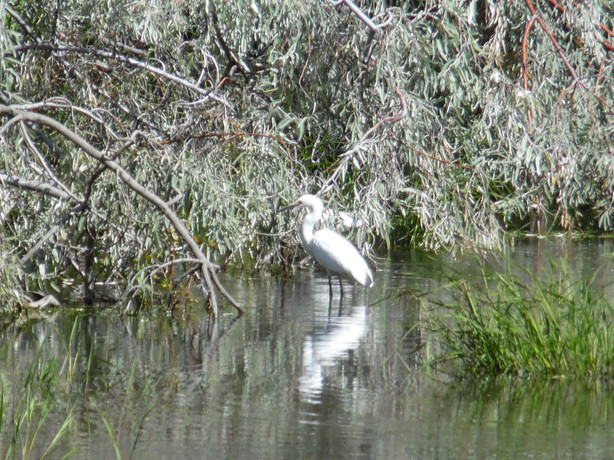 Holiday lights
While it may not seem like the obvious choice for viewing Christmas lights, Willard Bay State Park has a great light display each year. The holiday lights are displayed in the north marina Cottonwood Campground from Thanksgiving Day until New Year's Day, Pili said. Santa Claus visits the Eagle Beach pavilion and hot chocolate is available for visitors.
×
Photos