Estimated read time: 2-3 minutes
This archived news story is available only for your personal, non-commercial use. Information in the story may be outdated or superseded by additional information. Reading or replaying the story in its archived form does not constitute a republication of the story.
The heat and our national worry about energy costs have put an interesting research topic on the front burner. It's an issue you may have wondered about: Why are cities getting hotter and what can we do about it?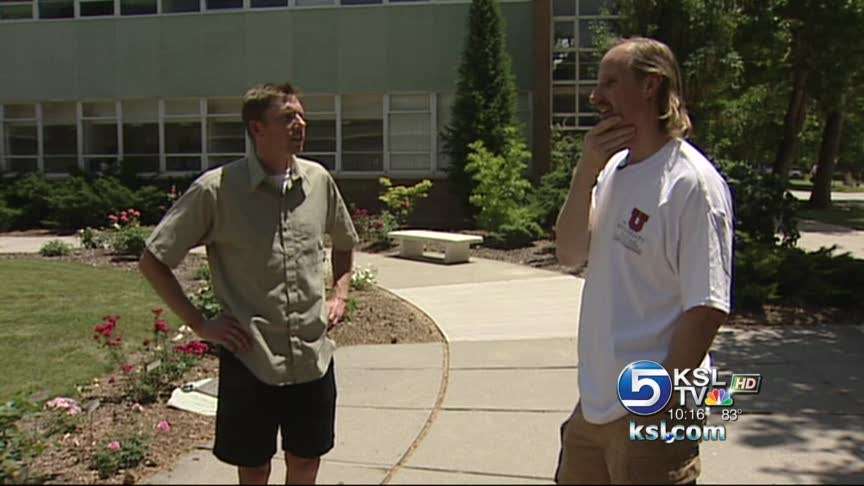 There's no doubt about it, if you want to beat the heat, don't head toward the center of any big city.
University of Utah associate professor Eric Pardyjak said, "In Salt Lake City, the temperatures are definitely getting hotter in the urban environment."
He and assistant professor Steve Burian are studying what's become a hot issue in science: the so-called heat island effect. Cities absorb and re-radiate energy, so they're generally hotter than surrounding areas.
Burian said, "If you live in cities, you're going to expect some effect. I think the best we can do is work toward mitigating that effect to the greatest extent possible for the least cost."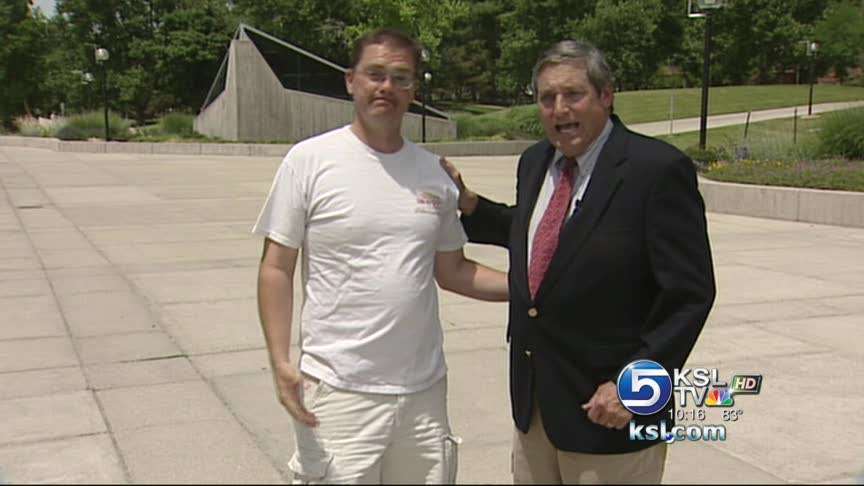 A lot of it is just plain old common sense. For example, who do you think would be more comfortable, me or my photographer, Jay Dortzbach? What was I thinking, wearing a dark coat?
We frequently dress our buildings in the wrong colors, too, in shades of dark, absorbent colors like way too many parking lots.
"So a darker material is going to absorb more of the energy," Burian explained. "And so it's going to reflect at a slower rate, or not reflect but radiate at a rate that's going to raise the temperatures near that material."
Scientists recently realized an even bigger factor you've probably never heard of: the "sky view factor." How much sky do you see when you're sweltering in the heat?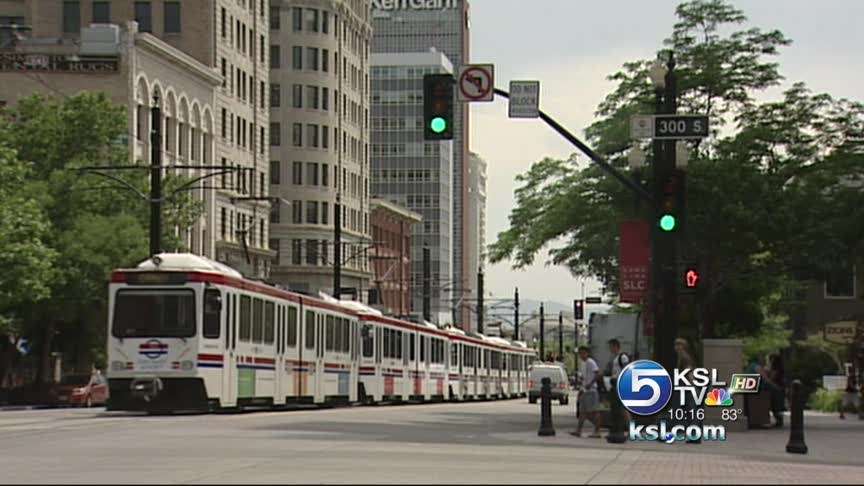 Eric Pardyjak said, "In an urban area, where you have urban canyons and tall buildings with walls around you, there's less ability for your body to emit any heat into space because it's being blocked. The radiation is being blocked by the buildings and being trapped in the urban canopy."
Everybody agrees green is better. But which beats the heat better, traditional turf grass or water-wise xeriscaping?
Burian said, "I'm going to be focusing on trying to model what the effects of the different types of covers and configurations in the urban areas are on temperatures."
In an era of worry about energy costs, government money is beginning to flow toward research. Whether urban planners will ever use the science, well, that's another story.
University researchers won approval just last week for a National Science Foundation grant. They'll use video game technology in computers to see if they can design building configurations that will trap less heat.
E-mail: hollenhorst@ksl.com
×
Most recent Utah stories