Estimated read time: 10-11 minutes
This archived news story is available only for your personal, non-commercial use. Information in the story may be outdated or superseded by additional information. Reading or replaying the story in its archived form does not constitute a republication of the story.
ZION NATIONAL PARK — The bodies of two more hikers from a seven-person group trapped in a flash flood in a narrow canyon were located Wednesday, leaving one still missing and presumed drowned there.
About 45 miles away, a second search continued for a 6-year-old boy who was swept away in a flash flood in Hildale from the same Monday rainstorm. The bodies of nine children and three mothers in that tragedy were recovered Monday and Tuesday.
The death toll from the two disasters reached 18 Wednesday.
Devastating rains created a wall of water at Hildale's Canyon Street near the mouth of Maxwell Canyon that swept away a van and a Suburban carrying three adult sisters and 13 children. Three of the 13 children survived. The search resumed Wednesday for Tyson Lucas Black, who just turned 6 last month.
Josephine Annie Jessop, Naomi Jessop and eight children ranging in age from 5 to 11 were in the van, said Hildale Mayor Philip Barlow. A brother of the two women said they are both married to Joseph Jessop, who told members of the media Tuesday that he hopes God will help the community heal their wounded hearts.
His young son, also named Joseph Jessop, was the lone survivor who reportedly had jumped out of the van before it was swept away to get help.
Della May Black was in the Suburban with five children ranging in age from 4 to 10. Two young boys from that vehicle survived.
"The reality is hitting us more each day," Barlow said of the tragic loss.
Utah Lt. Gov. Spencer Cox met with at least one of the survivors and their family members. Barlow called it "very tender," and again expressed appreciation for what the state and local authorities have done to help his community since Monday.
One of the boys who survived the ordeal told Cox that he somehow crawled out of a window to the top of the vehicle and then jumped to the bank before the vehicles were swallowed in the torrent. The boy, who Cox said was 9 or 10 years old, lost his mother and siblings. It was unclear whether that boy was the younger Joseph Jessop.
"They're people of faith, and all of them, including this young boy, expressed his belief that there's life after this and that there are other things at play here," Cox said.
He said he also talked to a man whose car was right behind the white van and Suburban carrying the two families. The man was able to get out before the current pushed his vehicle downstream.
"He was feeling very fortunate just to be alive," Cox said. "There were a lot of people who felt fortunate. It could have happened to them."
The lieutenant governor called the devastation in Hildale and Colorado City "one of those kinds of surreal moments where you realize you'll never be the same."
But if there was any "very, very narrow silver lining," he said it was to see people in the largely closed polygamous communities come together with state and county officials, law enforcement and volunteers.
He called it "heartwarming" and said it restores his faith in humanity. Cox also said it could help restore trust between the Fundamentalist LDS Church communities and the state.
Barlow agreed Wednesday that he hopes the effort from rescuers will help mitigate some of the feelings residents of the two cities have about the outside world.
As noted in a news release jointly issued by Hildale and Colorado City: "(We) are humble communities which are not accustomed to the volume of attention generated by an incident of this magnitude."
The Utah National Guard was assisting in Wednesday's the search efforts, along with searchers from Colorado City, Hildale, Washington County, Mohave County, Arizona, and Utah Task Force One.
"We're really proud to be able to support the communities of Hildale and Colorado City. It's a humbling, tragic event that has brought us here," said Utah National Guard Capt. Brian Yardley.
The search Wednesday for the remaining body spanned the mouth of Maxwell Canyon to about 7 miles downstream.
Zion search
In Zion National Park, the body of a fifth hiker was discovered about 11 a.m. Wednesday downstream of Keyhole Canyon. A sixth body was located about 1:30 p.m.
The four-man, three-woman group set off in the park on Monday to go canyoneering in Keyhole Canyon. Nearly three-quarters of an inch of rain fell in that area in less than an hour Monday afternoon.
"The flow of the North Fork of the Virgin River rose abruptly from 55 cubic feet per second to over 2,500," said park superintendent Jeff Bradybaugh. "The park receives levels this high once every three years."
Zion officials provided updates on the search Wednesday under ominous dark skies and a high probability of more thunderstorms.
Six members of the group were from California and one from Nevada. All were in their 40s and 50s, according to park spokeswoman Aly Baltrus. The identities of the six confirmed killed were not yet released by park officials, who cited pending notification of family members.
However, the Ventura (California) County Sheriff's Office said Wednesday that one of those killed in Zion National Park was sheriff's Sgt. Steve Arthur. Arthur's wife, Linda Arthur, was the lone canyoneer still missing after the flash flood, the agency said around 4:30 p.m. Wednesday.
In his work for the sheriff's office, Arthur was assigned as the traffic supervisor for the Camarillo Police Department. He was a 21-year sheriff's office veteran.
"He just enjoyed being outdoors. When he wasn't working, he was outdoors," said Ventura County Sheriff's Capt. John Reilly. "That's kind of what he did."
Steve Arthur was also involved helping teenagers and children in his law enforcement role and otherwise, according to Reilly.
"Youth was kind of Steve's niche," Reilly said. "He was very interested in helping kids. At one point in his career, he was a school resource officer."
Reilly said Ventura County employs about 800 sworn officers in its sheriff's office, but that "everyone knew Steve."
"Sometimes in law enforcement it can be a little difficult to keep a smile on your face, but he's the guy who always did," Reilly said.
The group of four men and three women received a permit to go canyoneering in Keyhole Canyon. Therese Picard, the Zion National Park incident commander in charge of the rescue and recovery operation, said canyoneering is extremely popular in the park. It includes a combination of hiking, rappelling, swimming, problem solving and route finding.
Keyhole Canyon, she said, is a technical slot canyon, meaning climbing gear is needed. The way through it is never the same. The canyon, located on the east end of the park near the border of Washington and Kane counties, has three parts. The first and third parts are technical areas that average about 5 to 6 feet wide in most places and can get as narrow as 3 feet, Picard said. There is at least one 30-foot rappelling section.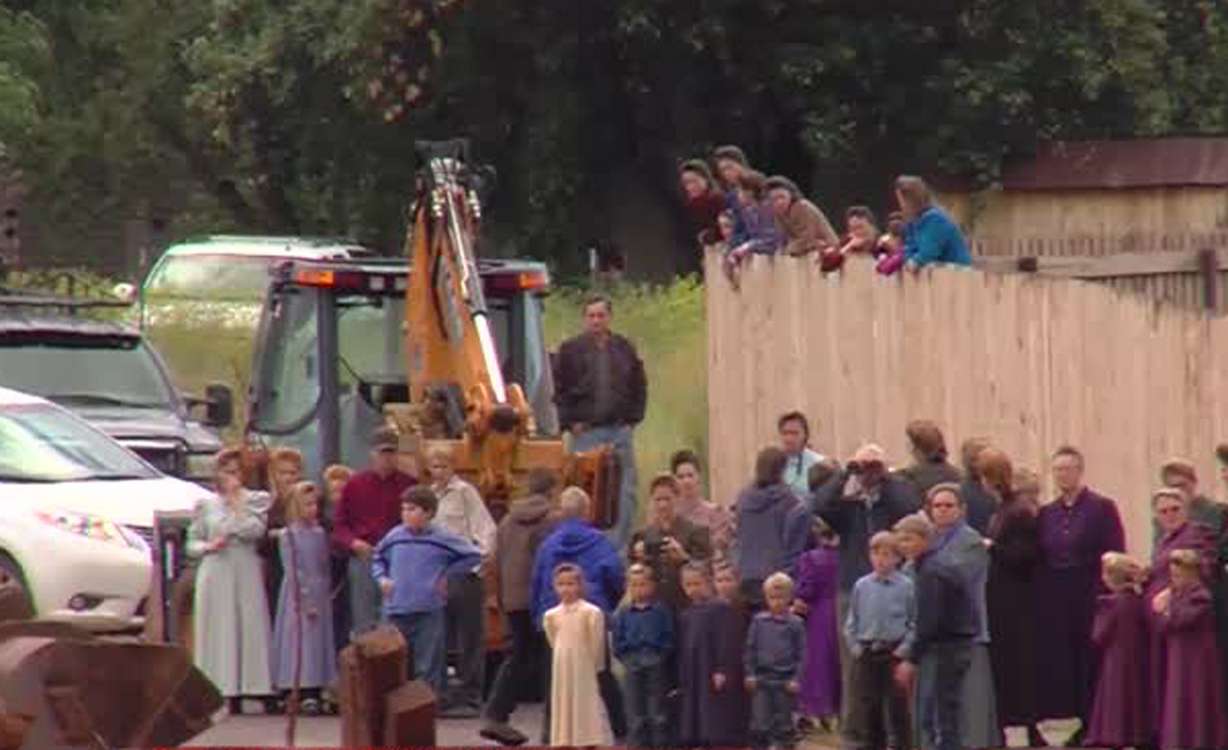 The pools of water stay cool to cold all year. Some people wear wet suits to get through them even in July, Picard said.
"(The canyons) are not marked. They are not maintained. They are in the wilderness. The terrain will change with flash flooding, with weather, with winter. They will change year-to-year as to the conditions. How deep the swimming pools are, how far, how cold, what your anchors are like," she said. "It is an activity that requires a lot of on-your-feet thinking. It requires a lot of skill."
A small group with experience will complete hiking the canyon on average in 30 minutes, she said.
Some members of the group caught in the flash flood Monday reportedly did not have a lot of canyoneering experience, according to park officials.
The group picked up their permits at 7:40 a.m. Monday. At that time, the forecast for flash flood potential that day was "probable," Picard said. Hikers were warned about the weather conditions and made aware of the technical challenges that they could face before being issued a permit, she said. But unless an actual flash flood warning is issued, permits are not denied to anyone, and there is no minimum skill level needed to acquire one.
"We can't judge what a person's ability is. Each individual has to decide their own ability based on the route information. We tell them what the weather conditions are like. We ask them questions. We ask, 'Do you have escape gear?' We'll talk to them about their skill level, particularly for the more difficult canyons. 'Do you know how to escape a pothole?'" she said. "Ultimately it is the visitor's decision whether they want to attempt that trip.
"During monsoon season, which is what we're in right now, we get that warning just about every day. And we can't decide, we can't know on a daily basis, 'Are we going to get that monsoon in the afternoon or is it going to skirt around us?'" she said.
At 2:22 p.m. Monday, the National Weather Service issued a flash flood warning. Between 4:30 p.m. and 5:30 p.m. the heavy rain fell. Even at park headquarters, Picard said the wind-blown rain was so heavy that no one could see from one side of the parking lot to the other.
By 5:30 p.m., another group that had passed the missing seven-member group in the canyon reported to park officials that they were moving slow and were concerned they may have been caught up in the rain.
---
We're not going to risk additional human life when we can't. With a flash flood warning and the canyons flashing that night, we were not going to put people in the technical portions.
–Therese Picard
---
A full-scale rescue operation was started about 7 a.m. Tuesday. Because of high water and the potential for more rain, searchers had not been able to go into the slot portions of the canyon Wednesday.
"We're not going to risk additional human life when we can't. With a flash flood warning and the canyons flashing that night, we were not going to put people in the technical portions," Picard said.
One body was found about 1:30 p.m. Tuesday. A second an hour later. The third body was found about 4 p.m. and the fourth at 5:15 p.m. Park officials have not pointed out exactly where the bodies were found.
However, search areas Wednesday included drainage areas from the canyon, including Clear Creek, Pine Creek and the Virgin River. The search also included areas outside park boundaries in Washington County.
Picard said about 60 searchers from the park and local law enforcement agencies were conducting a more methodical search Wednesday.
"They're looking at debris piles, they're looking at the high water marks," she said.
The canyon was closed Tuesday and Wednesday and no permits were issued. Picard said the canyon would remain closed until searchers have a chance to go through it.
While talking about their own situation, Bradybaugh also acknowledged the other nearby search Wednesday.
"Our hearts go out to our neighbors in Hildale and Colorado City dealing with a very tragic situation there," he said.
A memorial fund in the name of the three women killed in the Hildale incident has been set up at Mountain America Credit Union.
Contributing: Dennis Romboy, Stace Hall, Ben Lockhart
![](http://beacon.deseretconnect.com/beacon.gif?cid=319589&pid=4)
×
Photos
Related stories
Most recent Utah stories