Estimated read time: 2-3 minutes
This archived news story is available only for your personal, non-commercial use. Information in the story may be outdated or superseded by additional information. Reading or replaying the story in its archived form does not constitute a republication of the story.
(KSL News) A man whose property went up in smoke and flames Saturday night today saw for the first time the devastation left behind.
Dan Scarbrough is the property owner at Applied Installation near 800 South and 4200 West. "I was shocked, to say the least. Fire's a very devastating situation and it moves faster than we all realize. Faster than I would have realized," he said.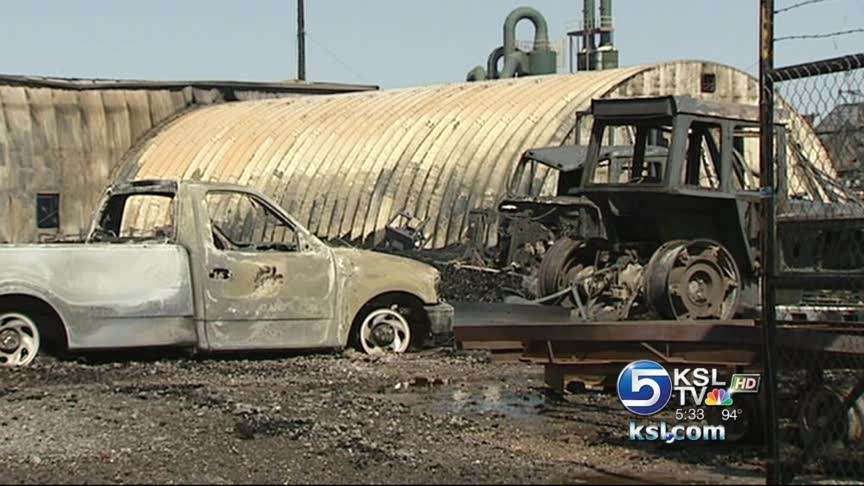 Scarbrough was out of town when he saw a breaking news story on TV showing flames shooting from his property. Investigators are now looking into the cause of the four-alarm fire, but the preliminimary thinking is that sparks from a passing freight train ignited dry grass, which quickly spread to businesses on the property.
Investigators say the fire generated temperatures of 2,000 to 3,000 degrees.
"It was really, really hot. The firefighters did have a lot of heat exhaustion. We had to make sure we had a rehab area set up for them with fans and cooling water. We did rehydrate them," Montanez said.
The three businesses on the property included: Central Palette of Utah; Applied Installation and Western Metals.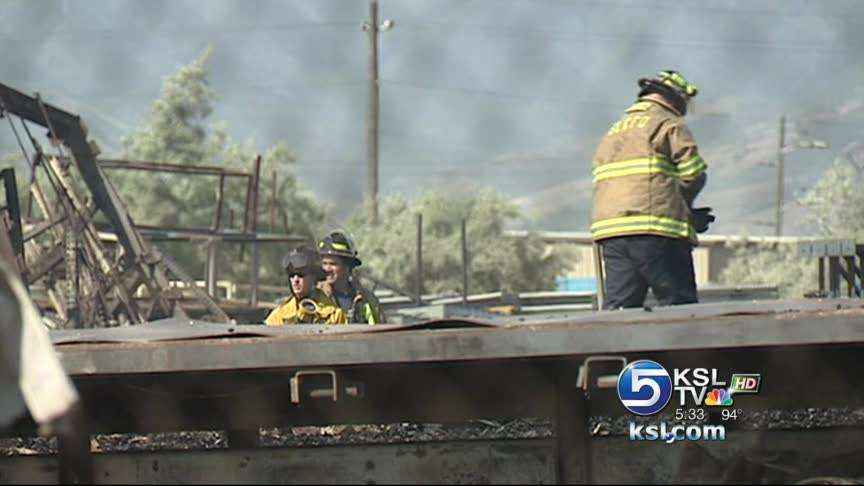 Today, the extent of the damage was evident: some buildings are just burnt-out shells. Central Pallets of Utah lost everything except a couple of machines. But Scarbrough says it would have been much worse had it not been for the firefighters.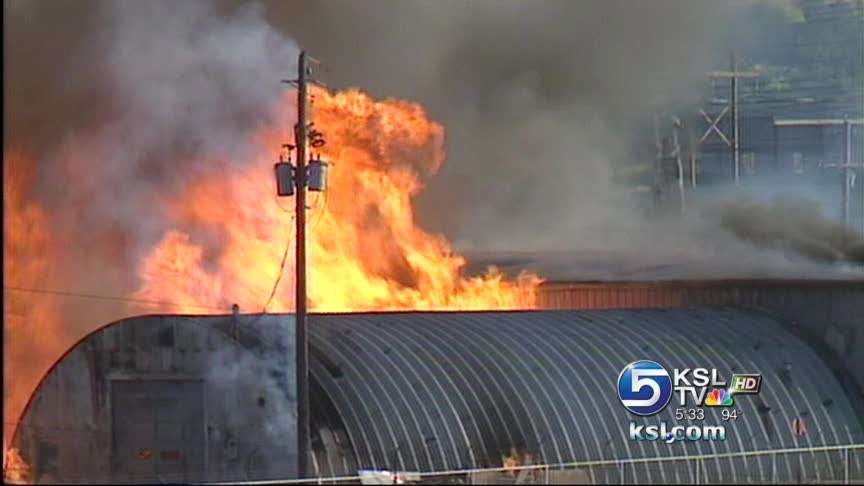 "Thanks to the firefighters and their great job. They really blocked this thing from spreading more than it did, and [there was] wonderful coordination on their part. I'm sure those guys, they earned their money last night, for sure," Scarbrough said.
Early estimates put damages at $2 million. No one was hurt.
The fire was reported about 7:30 Saturday night. Flames could be seen for miles; propane tanks on the property exploded. Wooden pallets on the property quickly caught fire, and soon flames were shooting 75 feet into the air. About 100 firefighters were on the scene for several hours before getting the blaze under control.
×
Related links
Most recent Utah stories