Estimated read time: 2-3 minutes
This archived news story is available only for your personal, non-commercial use. Information in the story may be outdated or superseded by additional information. Reading or replaying the story in its archived form does not constitute a republication of the story.
SALT LAKE CITY — A peaceful rally Saturday in front of the Salt Lake City-County Building called for an end to police-involved shootings, with family members saying there needs to be more transparency and accountability among police departments.
Susan Hunt, whose son, Darrien, was shot and killed by Saratoga Springs police officers on Sept. 10, 2014, said events didn't have to play out the way they did that day and her son should still be alive.
"How does one pick up the pieces from something like this?" she asked tearfully.
Hunt was among a string of speakers at the rally, including civil rights attorney Andrew McCullough, who bemoaned the war on drugs and its casualties.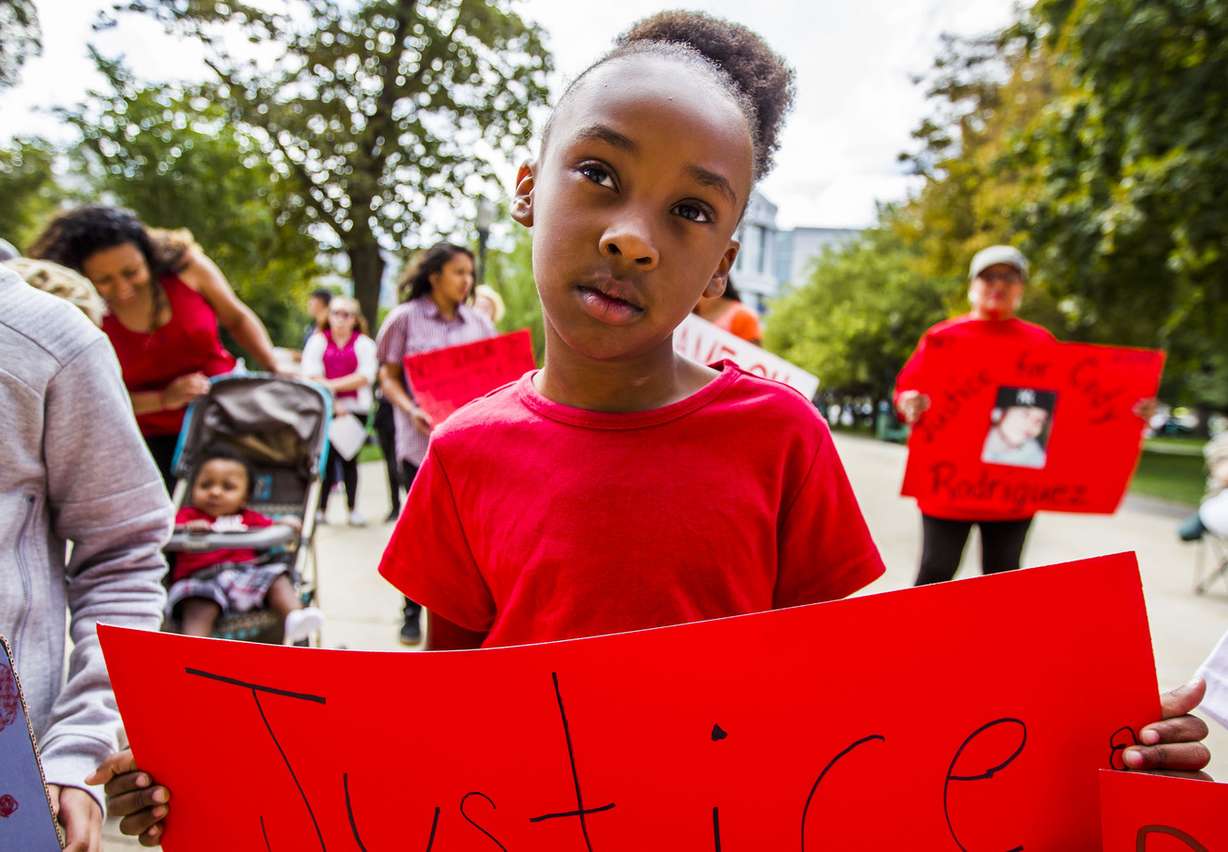 McCullough said he cried for hours after the Ogden drug raid in which Matthew David Stewart shot and killed a police officer and then later hanged himself in jail, and cried again when a New Hampshire police chief died while participating in a drug raid just weeks before his retirement.
"The crazy war on drugs has got to stop," he said.
Former Salt Lake City Mayor Rocky Anderson said the recent trend of the "militarization" of police is dangerous and needs to be reversed. Good police officers ought to be standing side by side with family members of shooting victims, he added, demanding accountability and that the rule of law be followed.
"De-escalate, de-escalate, de-escalate," Anderson said. "There is nothing wrong with backing off and avoiding violent encounters."
Anderson is representing Sean Kendell in his $1.5 million lawsuit against the city over the 2014 shooting his dog, Geist, as police searched his backyard for a missing child.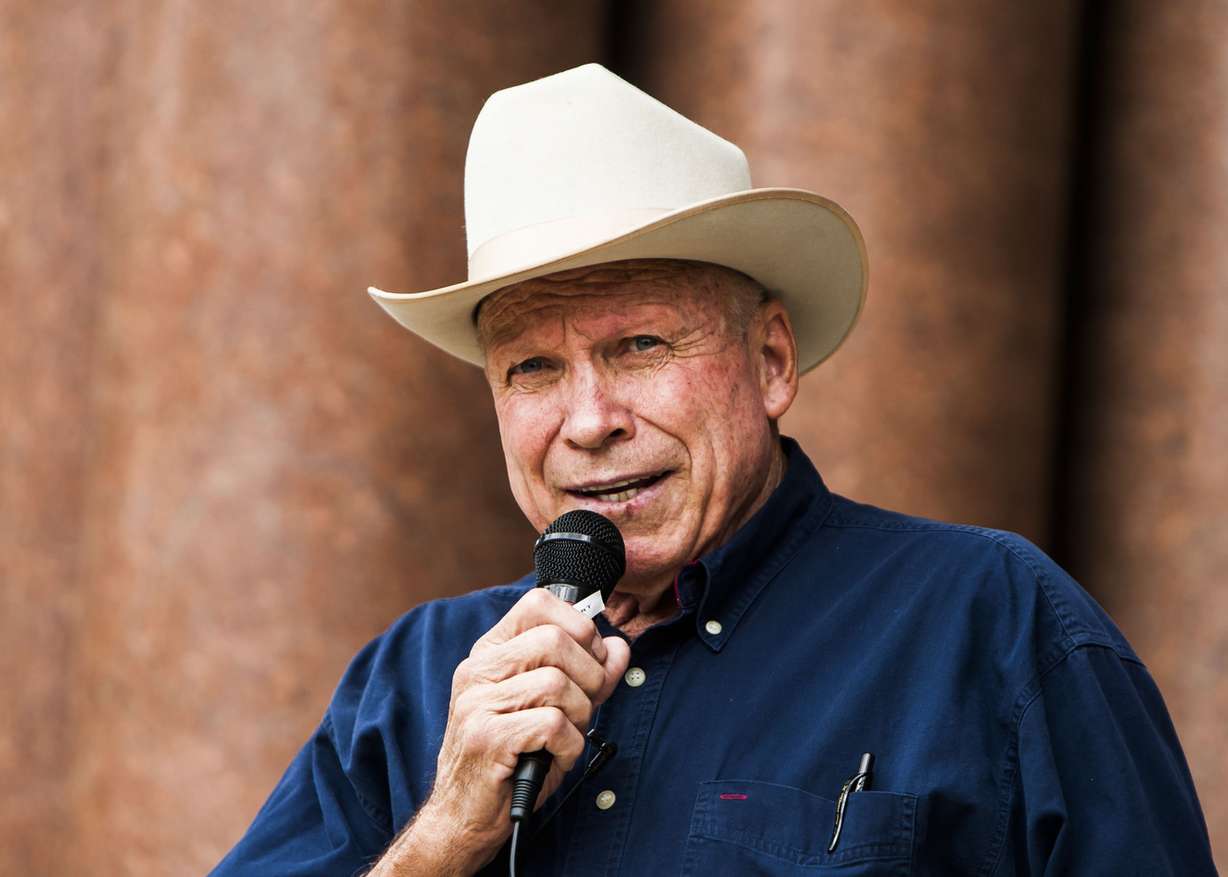 The rally also featured former Davis County Sheriff Dub Lawrence, the subject of the documentary "Peace Officer," which examines the militarization of police departments across the country.
Ironically, Lawrence founded the state's first SWAT team in Davis County in the 1970s and then watched members kill his son-in-law, Brian Wood, in a prolonged standoff in 2008.
"In all the years I had that SWAT team, we served 16,000 warrants and no police officer was hurt and no civilian was injured. I am proud of that. We need more of it today," he said.
Residents' own apathy is to blame for the laws that have been passed over the years that give police "unchecked" power, Lawrence said, including the ability to sell or buy drugs without being punished as criminals like everyone else.
"These laws are unfair, and these laws are unjust," he said.
Lawrence's documentary, which won the 2015 Documentary Feature Competition at the South by Southwest Film Festival, examines the Wood shooting, the Danielle Willard shooting in West Valley and the Stewart drug raid in Ogden, among others.
×
Photos
Related stories
Most recent Utah stories