Estimated read time: 2-3 minutes
This archived news story is available only for your personal, non-commercial use. Information in the story may be outdated or superseded by additional information. Reading or replaying the story in its archived form does not constitute a republication of the story.
PROVO — A Utah-born beauty and theatrical supply shop has served community members since 1975, and its owners are celebrating the 40th anniversary this month.
Rick and Paula Taylor opened Taylor Maid Beauty Supply at University Mall in Provo and at one point had 22 stores from Rexburg, Idaho, to St. George, Rick Taylor said.
The family sold most of them to a national company about 10 years ago, but still has three stores in Provo, Pleasant Grove and Orem.
Housing individual rooms for just hats, wigs and shoes, Taylor Maid Beauty Supply has thousands of costumes for rent and hundreds for sale and carries everything from kids' makeup to professional makeup used for film.
"We have a motto, 'if we don't have it, you don't need it,'" Rick Taylor said.
When the University Mall location was open, the store got so busy during the Halloween season, it had to close the doors to take care of the patrons inside and then reopen them for new groups of people to come in.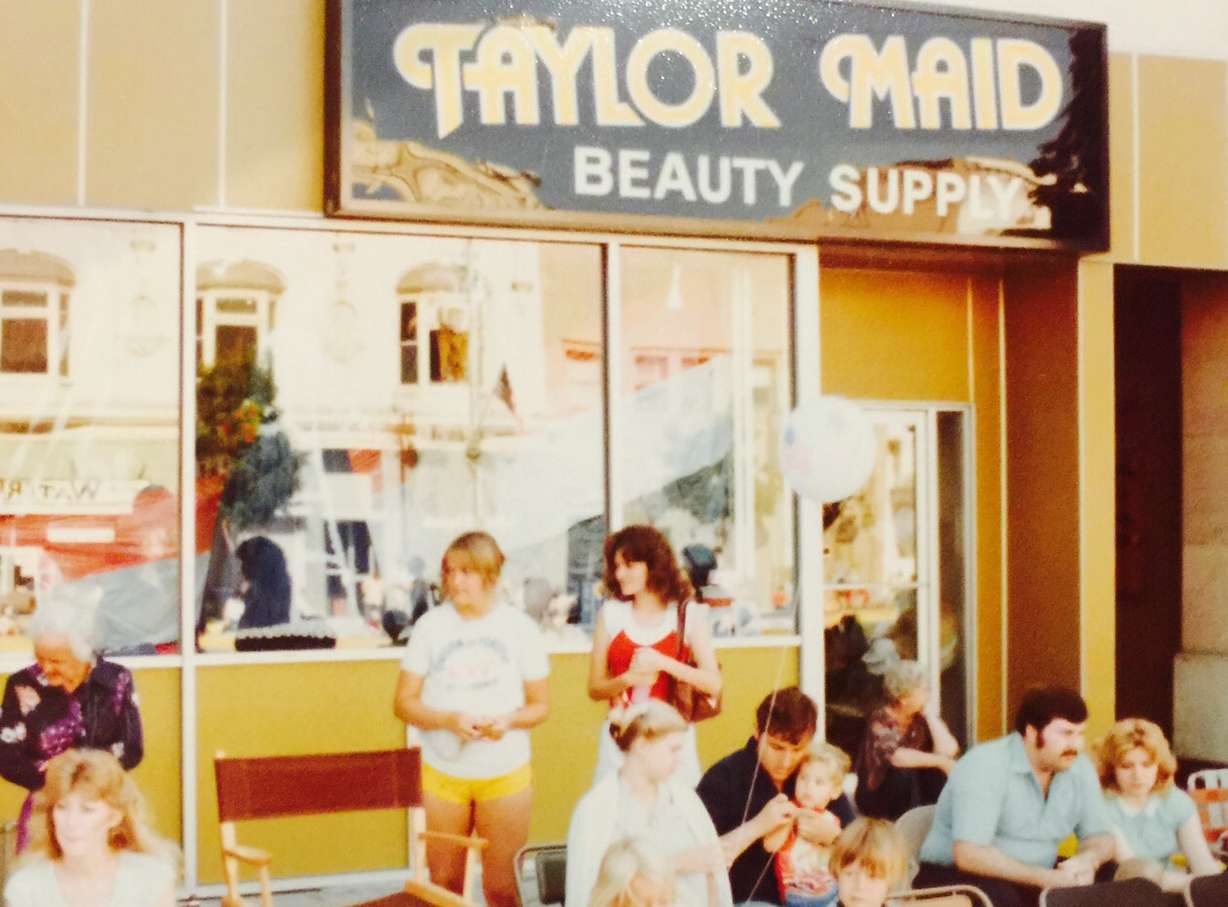 The Taylors typically put up temporary locations during the Halloween season, and this year, it will be at University Mall.
The beauty supply and theatrical industry runs in the family.
Rick Taylor's mother, Margene Harding, worked in the makeup department for Warner Bros., and his uncle, Gary Liddiard, was Robert Redford's makeup artist.
Rick Taylor got his first gig at a beauty supply business as a teenager, where he swept the floors.
Some of the Taylor's children have carried on the legacy and have become makeup artists for movies. Some have worked at the store at others have opened up their own beauty supply stores.
---
We have a motto, 'if we don't have it, you don't need it.'
–Rick Taylor
---
"We still get people that are now grandchildren of the people that used to come in with their grandma or they used to come in with their mom or their dad … and now they're coming in with their kids, so it's a generational thing over that many years," Rick Taylor said.
People who now live out of state return to the store when they visit, Rick Taylor said.
"We get to meet a lot of people … you can't live in a community as small as Provo was 40 years ago and not know people," Rick Taylor said.
Rick Taylor said people used to travel to see how the Taylors ran their store in the mall so they could start their own, Taylor said.
Celebrations of the Taylor Maid Beauty Supply anniversary will continue through October, with the store doing giveaways and big discounts and possibly hosting a celebrity.
Follow its website or Facebook page for updates on events.
×
Photos
Related links
Most recent Utah stories