Estimated read time: 4-5 minutes
This archived news story is available only for your personal, non-commercial use. Information in the story may be outdated or superseded by additional information. Reading or replaying the story in its archived form does not constitute a republication of the story.
SALT LAKE CITY — Utah Reps. Jason Chaffetz and Rob Bishop want their own version of Steven Spielberg's "Jurassic Park" here in Utah.
That means turning what is today the Cleveland-Lloyd Dinosaur Quarry in Emery County into a national monument, and upgrading the Dinosaur National Monument near Vernal into a national park.
Chaffetz brought the plans forward during a conversation with the editorial board of the Deseret News on Monday, building on what Bishop has discussed about his public lands proposal for seven counties in eastern Utah.
The monument, Chaffetz said, would include protection for almost 2,000 acres of the densest concentration of Jurrasic-era bones ever discovered. And it would be designated by Congress instead of by President Barack Obama through the Antiquities Act.
"It's really an amazing part of history right down in Emery County. They'd like more dollars, more protection, more promotion (and to) bring in more scientists from around the world, which will help the local economy. It sounds like a win-win," Chaffetz said. "It's important to me that the locals want this and support it, and if they do, then I'll champion it in Washington, D.C."
Emery County commissioners will vote on Sept. 1 whether to sign a resolution in support of the monument.
Bishop and his legislative team are currently drafting the bill, which would also set aside lands for designated wilderness, conservation, oil and gas extraction, and consolidate areas under the School and Institutional Trust Lands Administration. He said official acreages of each designation aren't set in stone, but he plans to introduce the bill to the House next month.
---
It's really an amazing part of history right down in Emery County.
–Rep. Jason Chaffetz
---
"We'll do it the right way in Utah," Bishop told KSL earlier this month. "We're trying to provide certainty so that the counties, as well as businesses, know what will be able to be expected in the future and the rules will not change."
But getting the bill through the White House could be a "tough sell," Chaffetz conceded. The proposal would prohibit the president from designating national monuments in the future in any of the seven counties involved in the initiative, similar to policies that prohibit Antiquities Act designations in Wyoming and Alaska. That would include Daggett, Uintah, Carbon, Emery, Grand, Wayne and San Juan counties.
Bishop and local community leaders have worried that a monument designation by the president in an area called the Bears Ears in San Juan County would derail three years of negotiations toward a more local land management solution. Such a designation, Chaffetz said, would create a "civil war" in southern Utah, unilaterally superseding what has so far been a "ground-up process."
Through Bishop's bill, lawmakers can give local stakeholders more input and protect more land than through a presidential Antiquities Act designation, creating a "paradigm shift" in how lands are protected, Chaffetz said.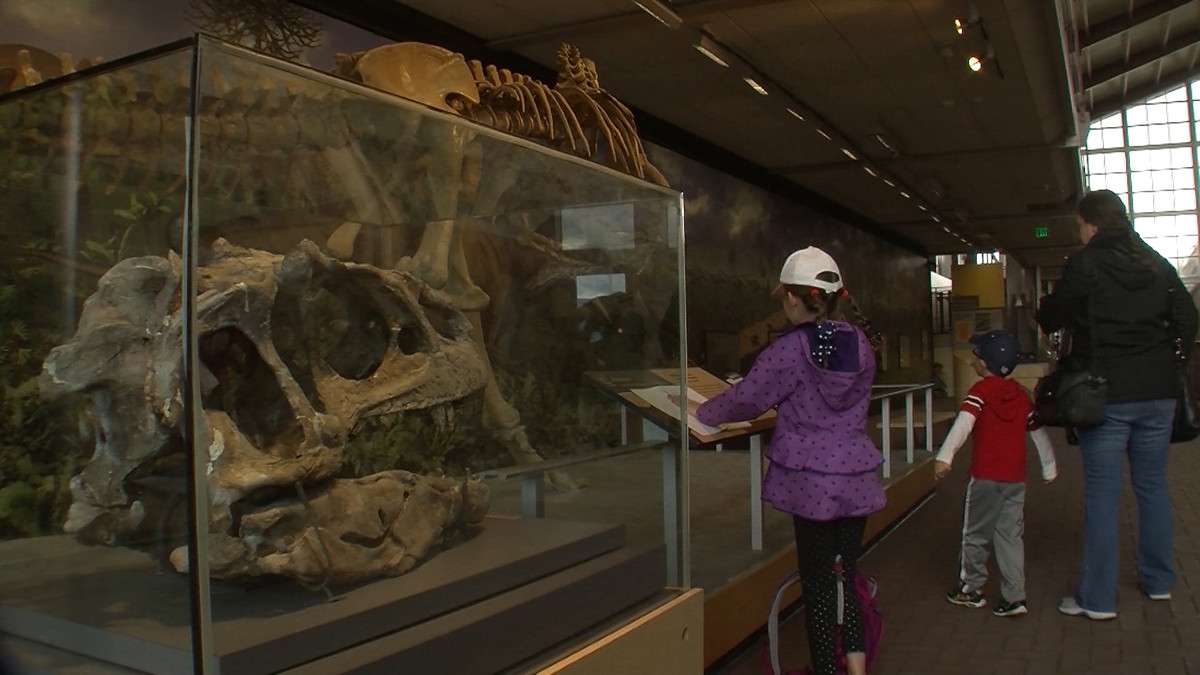 "This should not get categorized as simply a land designation issue. It is about management and access," he said. "So when you sit across the table from the president of the Navajo Nation, it's about how is it going to be managed, and how can they access that land. They don't want to go talk to some bureaucrat in Washington, D.C., to get permission to do what they've done for hundreds of years."
Last month, Obama designated the Basin and Range National Monument in Nevada, a move that some local leaders say created a 700,000-acre question mark in their backyards with little or no transparency.
But Chaffetz expressed hope that executive leadership and the Department of the Interior, in light of meetings he said he and Bishop have had with them, will let the process play out as the bill is expected to enter congressional debate next month.
"There's no guarantee from the White House," Chaffetz said. "But I'm convinced that the only reason we haven't seen a monument designation at this point is because we've shown promise that the process is actually working, and we're moving forward. It could happen tomorrow. It could happen this afternoon. But they will also have blown up a lot of what they want to do.
"Rob Bishop is the chairman of the Natural Resources Committee, I'm the chairman of the Oversight and Government Reform Committee," he said, "so they've got a few reasons to listen, and they've been very good at that."
×
Photos
Most recent Utah stories