Estimated read time: 3-4 minutes
This archived news story is available only for your personal, non-commercial use. Information in the story may be outdated or superseded by additional information. Reading or replaying the story in its archived form does not constitute a republication of the story.
Turnout is "light to moderate" for Utah's Republican primary election so far. The most high profile of the races has Congressman Chris Cannon fighting to keep his job in the 3rd Congressional District.
Cannon's challenger, Jason Chaffetz, says Cannon is part of a free-spending Congress and is soft on immigration. But it's going to depend on voter turnout to see if people agree with him.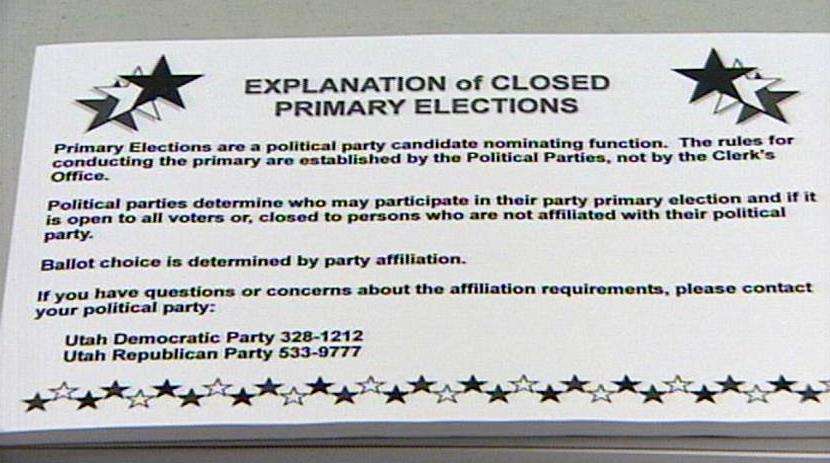 Chaffetz and his supporters were out early drumming up support in "honk and waves" across the district. The candidate is honing in on what he calls a desire for change.
"I represent a change. I'm serious about fiscal discipline, about fixing immigration, about $4 gas, about taking care of our troops. These are the things that haven't been taken care of, and people are ticked about it, and so am I. I want to do something about it," Chaffetz said.
Cannon has faced serious challengers before, but he's survived them. He bristles at the claim that he's "not conservative enough" and says voters would be sacrificing a lot if he is voted out of office.
"But I'm very serious about wanting to win. I hope the people of the 3rd Congressional District realize that I can do things," Cannon said.
Registered Republicans statewide also have a chance to cast a ballot for state treasurer. Legislator Mark Walker is running against current deputy treasurer Richard Ellis.
Ellis has more experience, but Walker has come on strong thanks to backing from legislative leadership and the "new guard" of Republicans at the Capitol.
That race has been hard fought as well, even nasty behind the scenes, but turnout is slightly higher in the 3rd District where there is more interest. Some people in that district are also voting on school board members in the new Jordan School Districts.
Even with those close and controversial races, the Salt Lake County Clerk's Office isn't expecting any lines out the door today.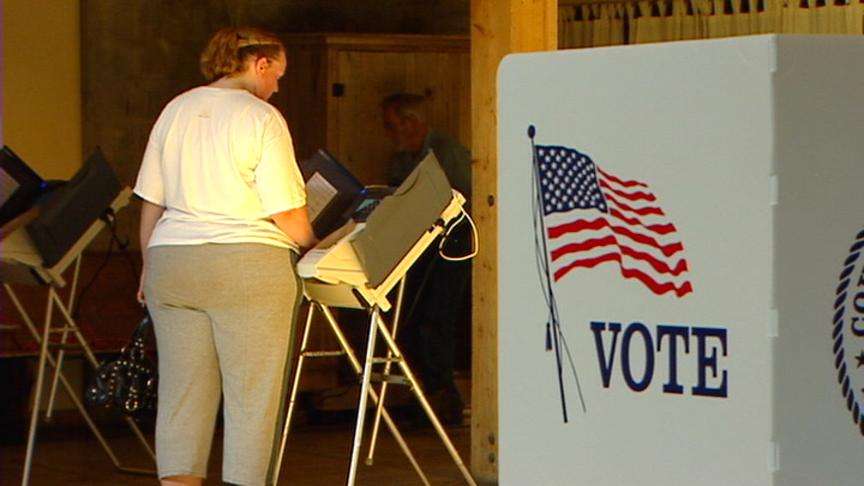 "But still, when we hear the fact that early voting turnout was less than one-half of 1 percent in 12 locations, small response to vote by mail, and the phones aren't ringing, it just doesn't look like people are interested in this point in time," said Salt Lake County Clerk Sherrie Swensen.
The few voters we spoke to who did vote say they're just fulfilling their civic duty. "We're Americans. We have the lowest turnout of all the industrialized nations, and this isn't only a right, it's a privilege to vote," one voter said.
Voter Khris Johnson said, "If you don't vote, you don't have that opportunity. You should not say anything for or against anyone who is in a public office because you didn't cast you're ballot to do so."
Republicans and political independents can vote in today's primary, as long as independents register as a Republican at the polling place.
Polls opened at 7:00 this morning and will close tonight at 8:00. For election results, click on the related links. Please note that the results won't start coming in until after the polls have closed.
E-mail: rpiatt@ksl.com
E-mail: ngonzales@ksl.com
×
Related links
Most recent Utah stories