Estimated read time: 4-5 minutes
This archived news story is available only for your personal, non-commercial use. Information in the story may be outdated or superseded by additional information. Reading or replaying the story in its archived form does not constitute a republication of the story.
SAN FRANCISCO — Being an artist was practically the family business for Sarahjane Bernhisel. When she decided to start her own stationery business, she knew she was in good company.
When she was young, her family encouraged and supported her to follow in the footsteps of her grandfather, Joseph Carling, and her aunt, Kathy Wilson — both painters. During her years at Highland High School in Salt Lake City, she dove headfirst into art.
"I took every commercial art class available," Bernhisel said. "Despite believing that I would eventually pursue medicine or biology, maybe getting to draw a bit along the way.
"My path changed when I saw the 2007 film 'Ratatouille,' and it dawned on me that a human had lovingly modeled and textured tiny scratches on a copper stockpot —that there were actual careers in creative industries, and that with some mettle I could make a living as an artist."
Her education at the Academy of Art University in San Francisco taught her about animation, and helped her discover her passion for illustration.
"I switched my focus to visual development for animation and took as many classes in concept art, history, graphic design, anatomy and illustration to educate my drawings and to design for movement and interactivity," Bernhisel said. "I consider myself a creative jack-of-all-trades, and I am still learning new skills."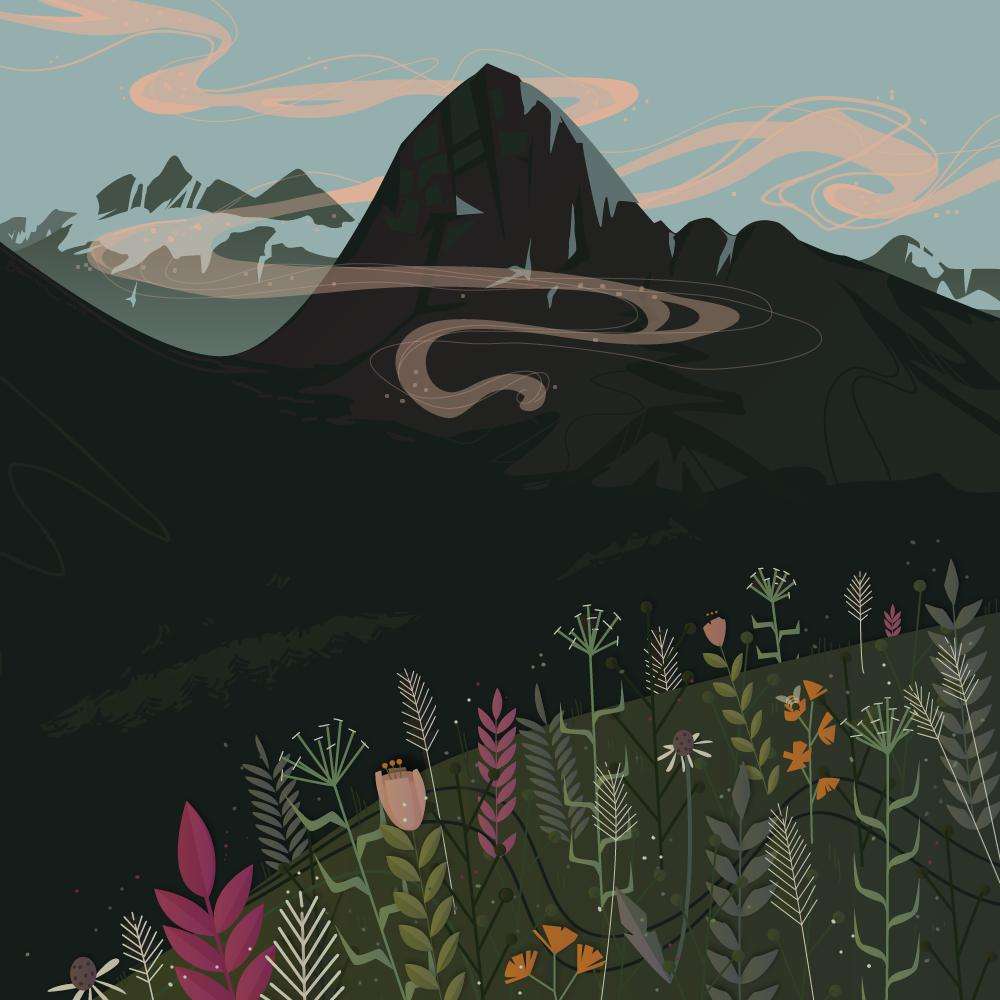 Bernhisel decided to start her own stationery business, Bison Paper Company, inspired by her childhood.
"I am heavily inspired by my upbringing in Salt Lake," Bernhisel said. "My parents piled my family into the car to drive around the Rockies or the desert on countless road trips to Natural Parks and lakes. Their zeal for being amongst nature was not lost on me. Animals and plants always fascinate me, as well as the peace of the west's granite mountains and red rock cliffs. California is another spectacular natural haven; I am grateful that both of my homes have been rich in biodiversity and geology."
Her unique cards and prints evoke a distinctly western vibe, with cacti and seagulls among the featured flora and fauna.
"I'm quite proud of Bison Paper Company as a whole," Bernhisel said. "It was awesome getting to act as art director and make a cohesive brand image inspired by my Utah heritage and the west with different products, complete with packaging and promotional items. It was one of the most challenging things I have done creatively, but I love knowing this project is constantly changing and evolving."
As an artist, Bernhisel keeps busy with her own company and a variety of contract work. Since she is always creating new things, she said she doesn't stick to one medium. Her sketchbook is filled with pencil, pen and calligraphy, but she is familiar with colored pencil, acrylic paint, charcoal, conte, pastels, gouache and oil paints.
"Besides this, I learned to digitally paint in Photoshop, create vector illustrations and design in Illustrator, and to animate with various techniques and programs," Bernhisel said. "Now I'm currently playing with printmaking. I haven't found any medium I truly dislike, so my style bounces around a lot depending on what look I'm going for."
Balancing all those skills and her persistent artistic vision has required Bernhisel to find a system that works when she needs to get into the groove of being artistic. She said in the past she kept a cluttered workspace, but discovered she can focus better when things are in their place.
"While I'm not a minimalist, I keep my supplies quite organized — thanks to Ikea and roughly 1,000 zippered pouches," Bernhisel said.
Listening to the right music also helps her focus, from The Talking Heads to The Band to Aretha Franklin to David Bowie.
One of the most valuable lessons Bernhisel has learned, she said, is to find your own style. She said she would love to help aspiring artists by encouraging them not to let admiration of another artist hold them back.
"Often I see young or inexperienced artist attempting to copy another's work, and it just hinders their progression and voice," Bernhisel said. "Stylistic identity comes with time and practice, not by copying someone else."
While Bernhisel primarily spends her time in California, her work is available to be viewed and purchased online. Her next in-person appearance will be at a pop-up shop in Emeryville, California, on Oct. 17.
---
![](http://media.bonnint.net/slc/2551/255112/25511263\.jpg?filter=ksl/65x65)

About the Author: Amanda Taylor -------------------------------

Amanda is a writer and pop culture fanatic who studied journalism at BYU. She has written for a candy store, a US Senator, Deseret News, an art museum, Entertainment Weekly magazine, a beauty company, KSL and several artists and musicians. Find her on Twitter @amandataylor88.

×
Photos
Most recent Utah stories