Estimated read time: 2-3 minutes
This archived news story is available only for your personal, non-commercial use. Information in the story may be outdated or superseded by additional information. Reading or replaying the story in its archived form does not constitute a republication of the story.
Team coverageA traffic stop in Lehi ended with a shoot-out, leaving one woman dead and an officer in the hospital.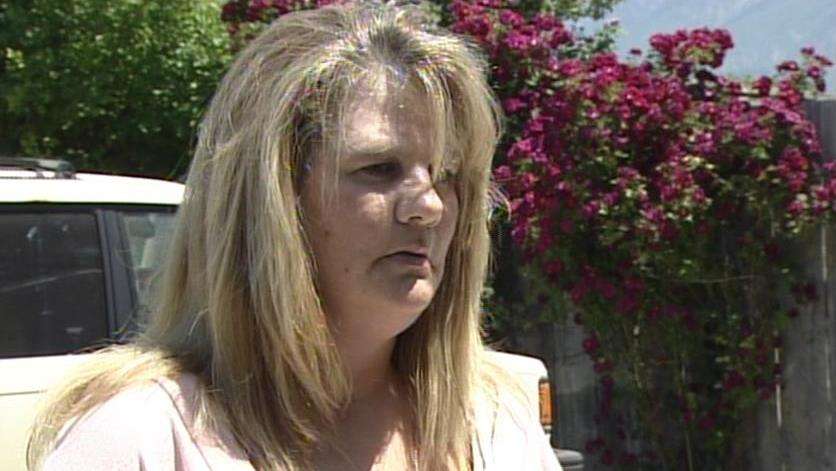 Sherri Stewart works at the Walker Gas station at 852 E. Main St. On Monday morning, she helped a woman with a gas purchase and noticed something was wrong. She says the woman was stumbling a lot, slurring her words a lot, and seemed out of it.
She called 911 and told dispatchers that the woman was probably high on medication and was pulling out of the gas station. She told dispatch that the driver was in a tan Honda Accord with Washington State license plates.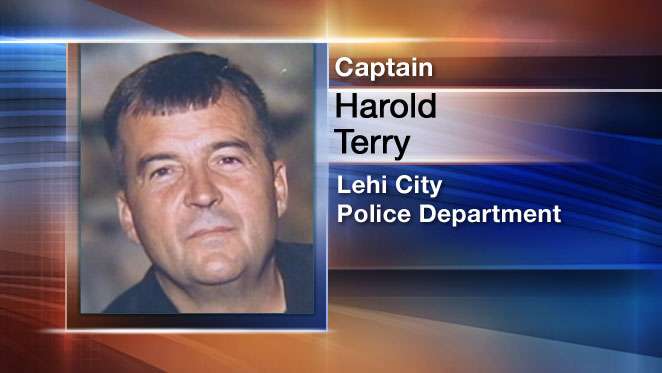 Capt. Harold Terry, a 16-year veteran of the Lehi police force, spotted the car and followed it to 1000 E. Main St. He made the traffic stop at 8:52 a.m. He spoke with the woman for a few minutes. At 8:55 a.m., backup officers arrived on the scene. Moments later, the woman in the car fired two shots at Terry and then got out of the car. That's when backup officers shot and killed her.
According to Lehi police Sgt. Darren Paul, Terry was able to fire a shot, but it hit the car.
Terry, 55, was shot in the head. The bullet entered above Terry's left ear and exited behind his left ear. He was flown the Utah Valley Regional Medical Center. He was out of surgery Monday afternoon and in stable condition.
Sgt. Paul says Terry "is currently the captain of the patrol division. He is highly trained and professional and well-respected here at the Lehi Police Department. In addition to his Lehi duties, he trains other officers for the state at the police academy, and he also teaches some classes at a local school."
Kayelyn Robinson was driving by when it happened. She said, "I could see the officer down. I knew he had a head wound, you just knew. She had already been shot. So she was down and not moving."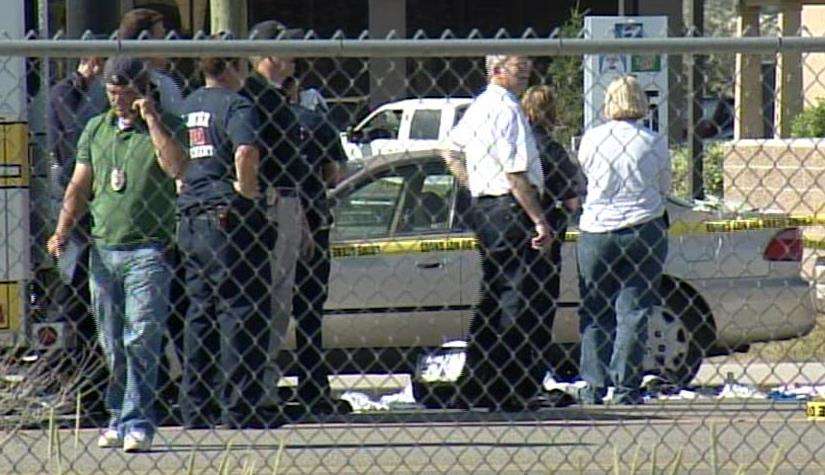 Police have not released the name of the woman. They say she was 34 years old and was a resident of Washington state. She lived in Provo where she was attending school. They say she was shot several times.
The initial investigation shows the woman has no criminal history, and investigators are waiting for autopsy results before discussing if drugs or alcohol could have been a factor.
An independent investigation is underway to confirm the officers were justified in using deadly force.
E-mail: spenrod@ksl.com
E-mail: mgiauque@ksl.com
E-mail: tcallan@ksl.com
E-mail: ngonzales @ksl.com
×
Most recent Utah stories