Estimated read time: 4-5 minutes
This archived news story is available only for your personal, non-commercial use. Information in the story may be outdated or superseded by additional information. Reading or replaying the story in its archived form does not constitute a republication of the story.
SALT LAKE CITY — When Thelina Smith was growing up in Utah, there wasn't much money in her family to go around.
Her family moved many times in the Salt Lake Valley but even though her living situation wasn't consistent, the messages from her mother were.
"My mom would make up extra worksheets in addition to my homework… She always emphasized education," Smith recalled.
Smith's mother was a businessperson who owned a salon, bakery and more — all without a college education. Smith said her mother wished for her children to not only be educated, but work hard.
When Smith was in grade school, she and her sisters had the idea to run a hot dog stand to earn extra money. Their mother taught them how to price and save things for their stand. Remembering this story made Smith smile.
"I actually pulled in $100 a week from that hot dog stand," she said.
Smith ended up being the first person in her family to go to college, recently graduating with a bioengineering degree from the University of Utah. But her path from poverty to college and STEM advocacy, with a Miss Utah International title inbetween, was not easy.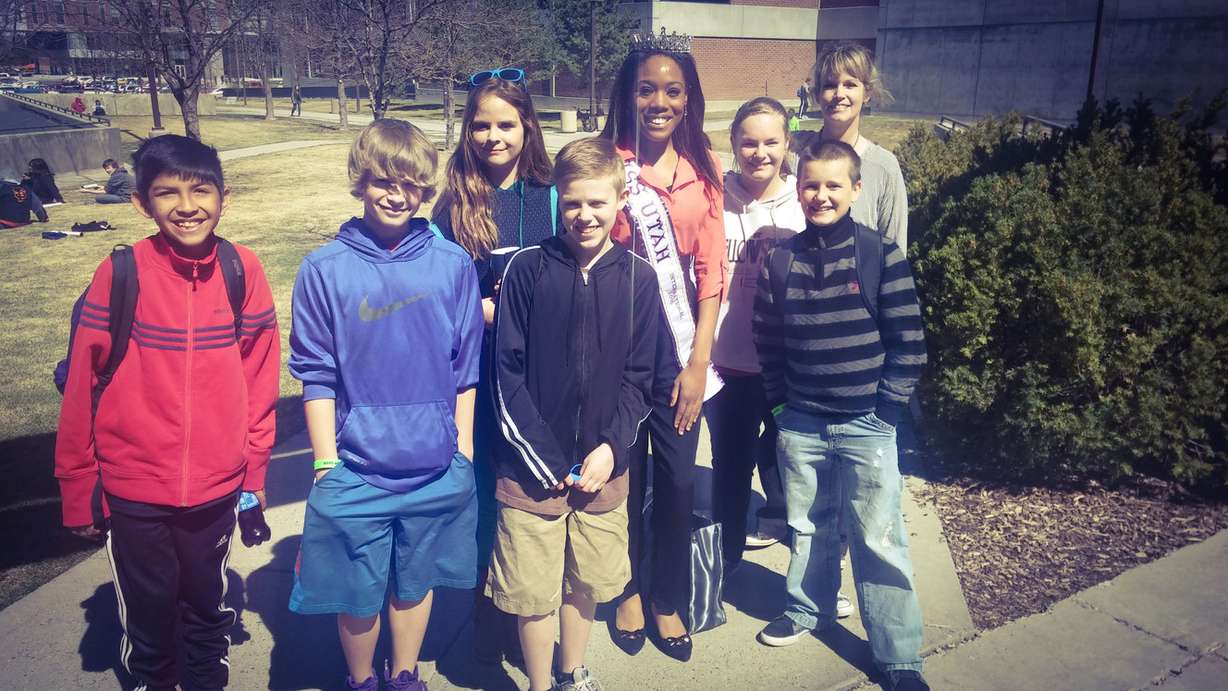 "I remember being in middle school and and struggling in my science classes," Smith said. "I didn't think I was good at science and I thought it was boring and didn't see the real world's application in my life."
Despite her resistance, Smith had a teacher who kept trying to work with her and invited her to participate in the MESA program. MESA stands for mathematics, engineering, science and achivement. In MESA, Smith joined other students in a competition to build a mousetrap. That project sparked an interest which has stayed with her.
Smith graduated high school with an associate's degree, in addition to the desire for education instilled in her by her mother. However, she still didn't have access to money. She worked and applied for every scholarship she saw.
In addition to school expenses, Smith paid for everything else: her car, a place to live and more. Internships and scholarships helped, but Smith said what spurred her most was self-motivation.
"My family had been through a lot and I wanted to do it for them," she said.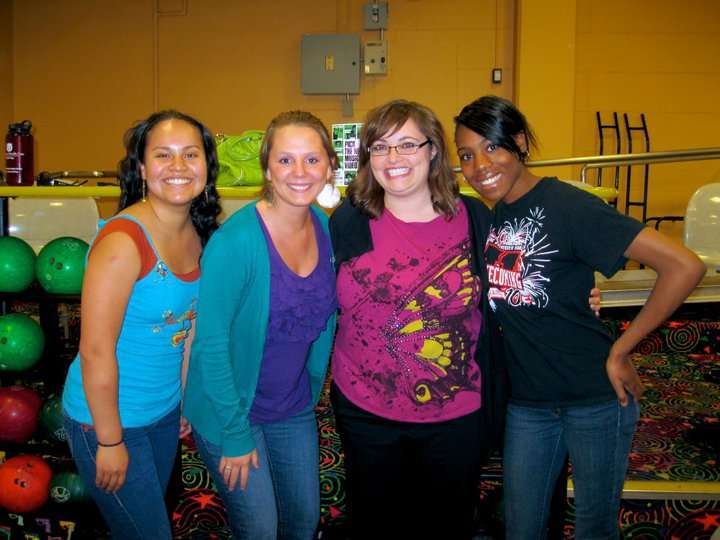 Money was not the only obstacle Smith faced in college — isolation and a lack of support were other barriers. Smith said she was "teased" about going to college and "as one of a few women and the only minority… freshman year was the hardest."
While she had some peers and teachers who questioned her presence in the bioengineering program, she had others that supported her.
Keila Mower, a STEM Advocate, said "educators have great influence in their student's vision for the future."
A Latina herself, Mower said, "If I see a Latina architect, I can visualize myself as an architect. Underrepresented populations lack role models in STEM areas."
This under representation is even more pronounced for those that live in poverty.
"Poverty limits perceptions," Mower said. "It's all about perception."
Smith described one of her largest trials, but also the turning point of that lack of support, from a competition called "Tech Titans." She was paired with another student to solve a medical device issue. The other student didn't care for Smith and complained to the professor about her creativity and work ethic.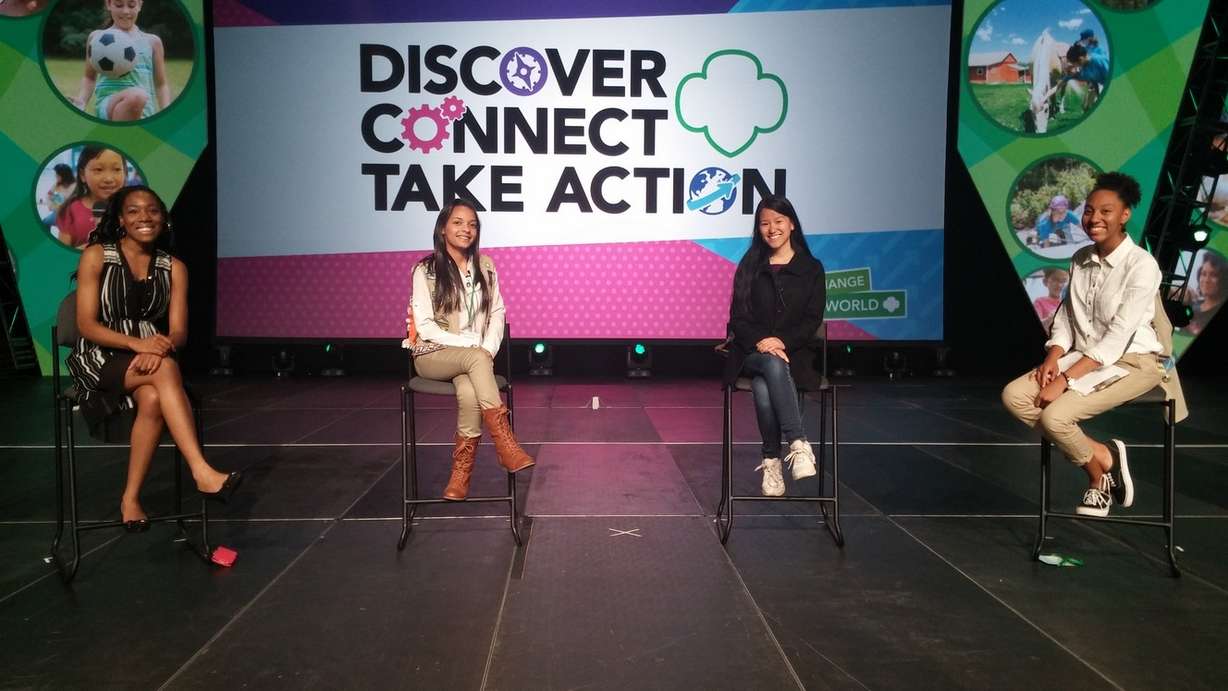 The professor told Smith, "he wants to drop you." That hurt Smith — she had been working very hard on the competition and already felt isolated. However, she persevered and decided to continue in the competition by herself.
Smith came up with an idea that was one of the top ten projects in the state. Her former partner ended up dropping out of the bioengineering program, while Smith became the president of the [Society of Women Engineers]((http:/societyofwomenengineers.swe.org/) before graduating into a full-time engineering career.
Based on her experiences, Smith said having a support system is crucial. This led her to found SELF-ESTEAM, an outreach organization that aims to increase the number of women and underrepresented students who go into science, technology, engineering, art and math — all STEAM fields. Smith sees art as a "bridge" between the other elements of STEM and her engineering job utilizes art extensively.
Learn more
If you want to know more about SELF-ESTEAM and help Smith with her goals, check out her website.
Smith's mission as CEO and founder is to help provide support and leadership opportunities for underrepresented individuals. Her goals for the future are to have workshops and support systems for schools in Utah as well as provide professional education and scholarships. She particularly wants to prepare students for the tough years in college, which she personally experienced.
Smith told a story about how she grew up watching "Bill Nye the Science Guy" and thought what he was doing was interesting, but didn't really think she could do it. Interestingly, Smith ended up doing science despite those obstacles — and she will continue doing more.
---
Carrie Rogers-Whitehead has a passion for STEM education. She can be reached at rogers-whitehead@hotmail.com
×
Photos
Related links
Most recent Utah stories