Estimated read time: 3-4 minutes
This archived news story is available only for your personal, non-commercial use. Information in the story may be outdated or superseded by additional information. Reading or replaying the story in its archived form does not constitute a republication of the story.
PROVO — A 12-year-old boy is being praised by family members for helping a relative out of a burning RV, as the family of eight now looks for help to rebuild their lives.
Tanner Hill and Amanda Rodriguez said Monday they lost everything when the RV and an accompanying trailer burned their home, their mode of transportation, and their closet. Three of their dogs died in the fire and another is still missing, they said.
"To us, it's like, 'where do we go?' " Hill said with tears in his eyes. "We have nothing. Everything was devastated by fire in less than 10 minutes. Burned and gone."
Four adults and four children called the RV home.
Hill said he and Rodriguez had gone for a walk at Utah Lake State Park before midnight Saturday night and came back in time to hear the screams.
"That's our first thought we had was, 'this is not happening to us,' " Hill said. "The whole front of the RV was just engulfed in flames."
Just moments earlier, 12-year-old Ilario Rodriguez was inside.
"My aunt started yelling, 'fire!'" he recalled. "I looked down at her feet and fire just came out."
The boy said he jumped out a window and then helped his aunt out the door.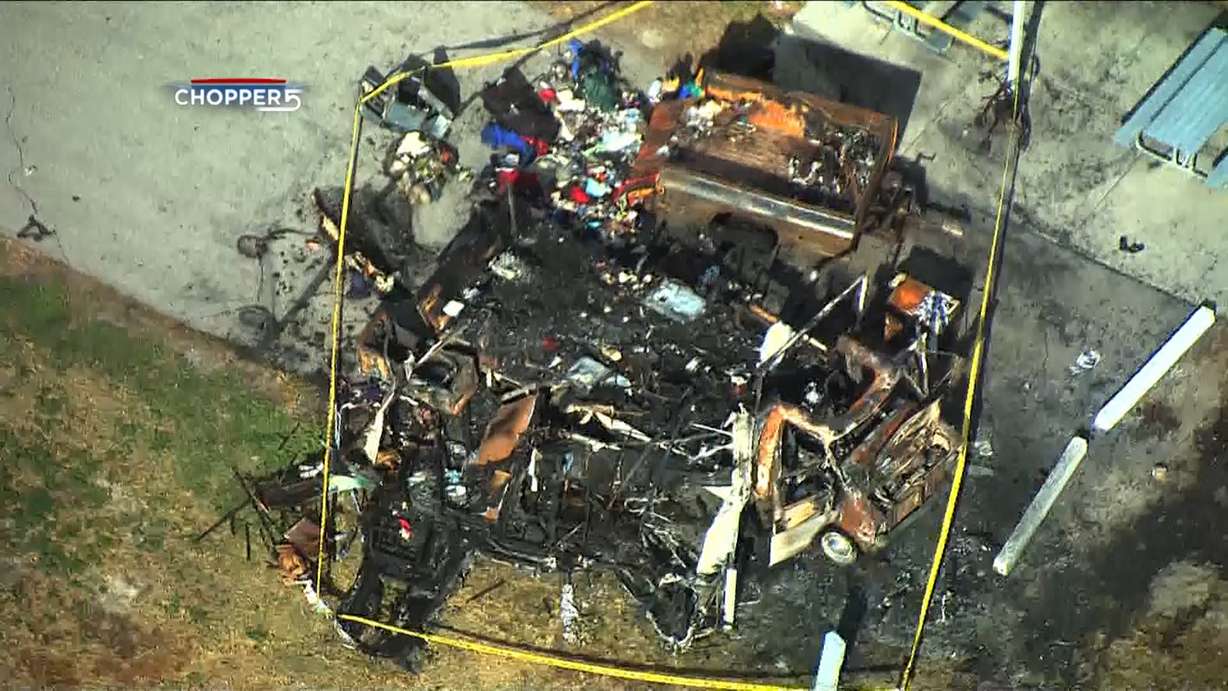 "I knew if I kept kicking the door open, I would have died because it would have taken forever," he said.
"[The aunt] is on dialysis and she's got a lot of health problems — she couldn't move very well," Amanda Rodriguez added. "He did it on his own."
Soon after, Hill said the fire spread throughout the trailer, igniting propane bottles, a butane bottle, the gas tank and gas cans in the neighboring trailer.
"It exploded like five different times," Hill said. "And when it exploded, it was like a volcano on TV where you see orange debris just flying at you."
Hill said the family received a big temporary boost with the American Red Cross putting them up in a motel, but they need to find a new home, transportation and belongings.
They set up a GoFundMe account* in hopes of raising money to offset their losses.
Hill said the fire appeared to have started from an electrical or engine issue.
Provo Fire Deputy Chief Tom Augustus said the fire was determined to be unintentional and the RV was fully engulfed when firefighters arrived.
"I sit there wondering, you know, what could have been prevented?" Hill said. "Hopefully I wake up and this is just a big dream — we're fine, back where we had it and we don't have it this hard."
The family is also asking for help to find the lone dog they believe survived the fire and is now missing.
Hill said it was unclear which dog survived. It may either be a light-colored, shorter-haired dog that answers to the name, Ryker, or a longer-haired, light-colored dog named Simba.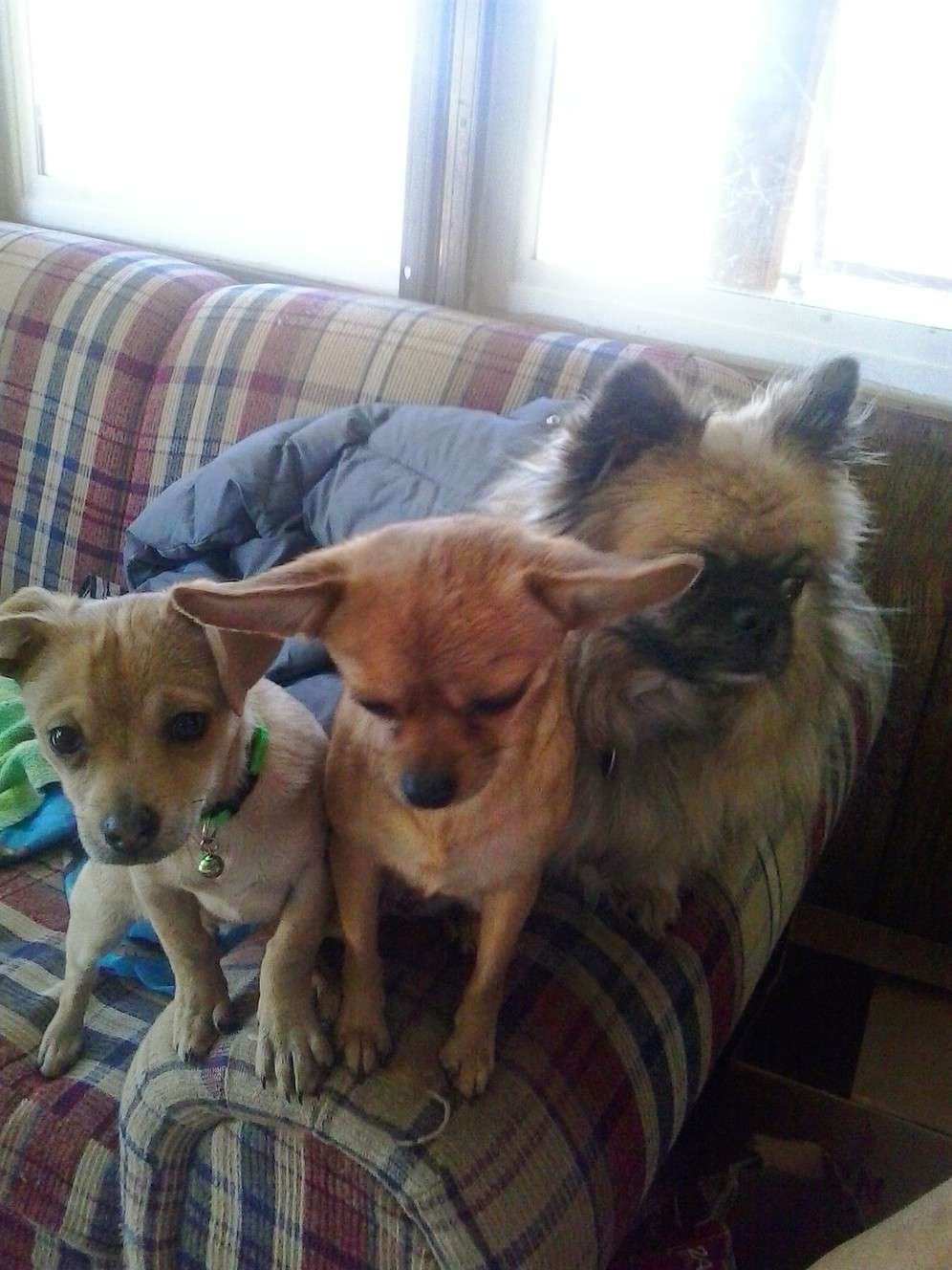 *KSL.com has not verified the accuracy of the information provided with respect to the account nor does KSL.com assure that the monies deposited to the account will be applied for the benefit of the persons named as beneficiaries. If you are considering a deposit to the account you should consult your own advisors and otherwise proceed at your own risk.
×
Photos