Estimated read time: 2-3 minutes
This archived news story is available only for your personal, non-commercial use. Information in the story may be outdated or superseded by additional information. Reading or replaying the story in its archived form does not constitute a republication of the story.
The Utah Department of Transportation (UDOT) began a massive project Saturday night, replacing the first of 12 bridges near the I-80 corridor.
Around 9 p.m. crews started the slow process of moving the massive bridge that will span across Highland Drive.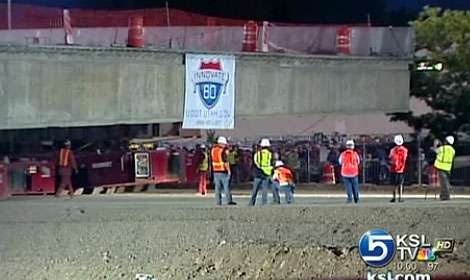 It's impressive from the air and from the ground, where bystanders watched 3 million pounds of concrete make its way down the interstate.
UDOT officials were very happy Saturday night because they were ahead of schedule on the massive move. A crew member used a joystick to propel the entire contraption down to Highland Drive. But even when the bridge arrives there, the work is still not done.
It's a project that gives a whole new meaning to the term "wide load."
Deputy Project Manager Brandon Squire said the bridge is, "Just under 3 million pounds. The bridge is 140 feet long, 85 to 88 feet wide."
And it was making its way slowly to Highland Drive, carried by a self-propelled modular transport.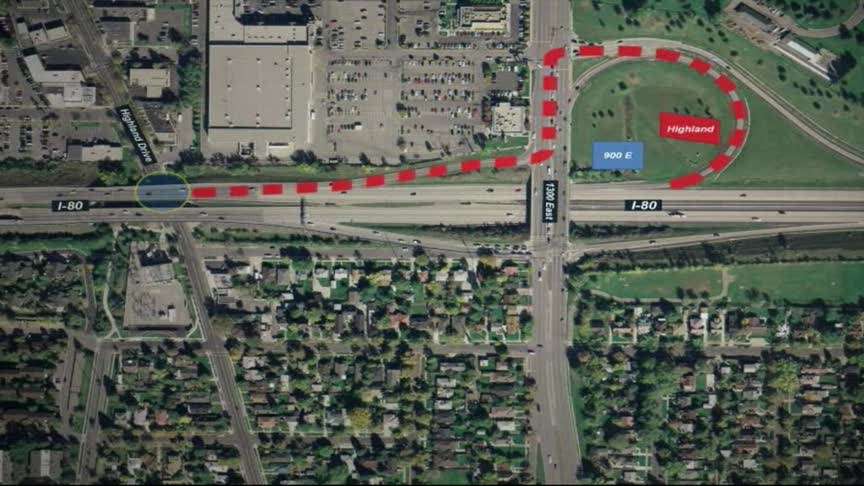 "It has 72 axles to carry the 3 million pounds. Each axle can go up and down to distribute the load evenly as it goes over the rough terrain," Squire explained.
Crews anticipated sliding it across the opening of the bridge and lower it into place Sunday morning. Then they planned to celebrate, but not for long. Next week they'll move another bridge into place and will repeat that drill five more times in as many weeks.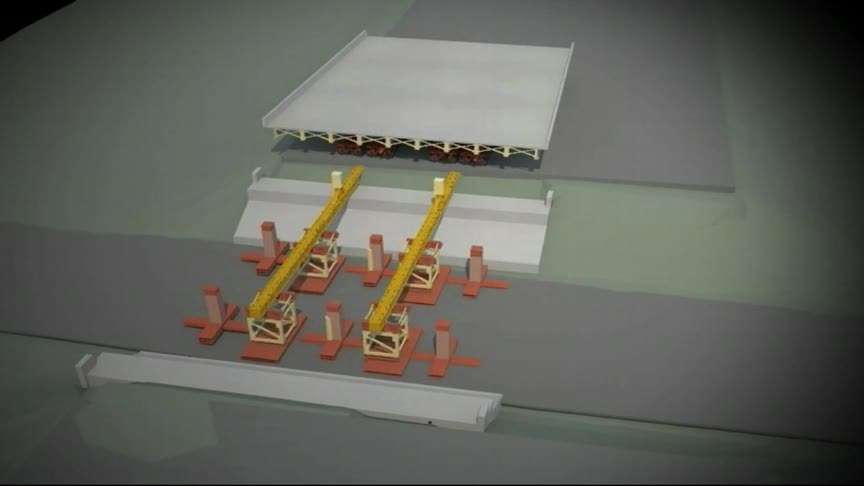 UDOT spokesperson Adan Carrillo said, "We believe this is the most aggressive bridge replacement in the history of the world so far. Utah is a pioneer again in implementing this technology to move the bridges into place and providing the least amount of impact to the driving public and the residents in the area."
The project has attracted the attention of engineers across the country. National Geographic will document it. And the public is welcome to watch it live. If people missed Saturday night, they can try again next week.
"This is a very interesting project," Squire said.
The project should be done by December 2009. The total cost is $137 million. For details on the project see the links on this page.
E-mail: sdallof@ksl.com
×
Photos
Related links
Most recent Utah stories