This archived news story is available only for your personal, non-commercial use. Information in the story may be outdated or superseded by additional information. Reading or replaying the story in its archived form does not constitute a republication of the story.
PINEVIEW RESERVOIR — Demo day at Pineview Reservoir is often more play than business, with tens of thousands of people trying out some of the latest outdoor gear.
With more than 170 brands available, the expo allows a way to get more eyes on more products — and in front of potential buyers.
For potential buyers like Mindy Martin, it usually means trying out a few more products than she might otherwise expect.
"This course will be amazing," Martin said.
Some of the lesser-seen products are being packaged into one big event, keeping score and handing out prizes. Competition, it seems, comes natural for many who deal in the active outdoors.
"It actually makes you squeeze in more things than you could actually do by going to each individual tent," said Andy Held, the event's promoter. "Especially things that you wouldn't necessarily try."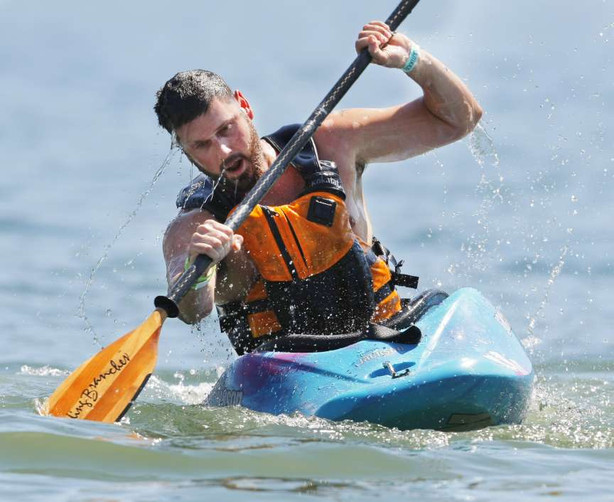 For Martin, that means more than just her perusal of the paddleboards, which was already a given.
"Here we get to try equipment that we know is safe, and we've proven it ourselves before we market it to people and sell it to people," Held said.
But as a return guest, Martin says the bigger concern for her is that the show remain in Utah. There have been talks that vendors have considered other cities with more space and hotel rooms after 2016.
"We've got such a diverse landscape," she said, "that it makes it a really nice place."
×
Photos
Related Stories