Estimated read time: 2-3 minutes
This archived news story is available only for your personal, non-commercial use. Information in the story may be outdated or superseded by additional information. Reading or replaying the story in its archived form does not constitute a republication of the story.
There's a family in Utah County where every one is in the dentistry business, together. But what really makes this family stand out is the smiles they put on children's faces as far away as Haiti and the Dominican Republic.
Dr. Bret Tobler started the family-run practice. Now his sons, Nate and Eric Tobler, and his daughter, Emily Paystrup, all work with him. Bret says, "It's been fun to see them follow my footsteps."
Bret's wife manages the front desk.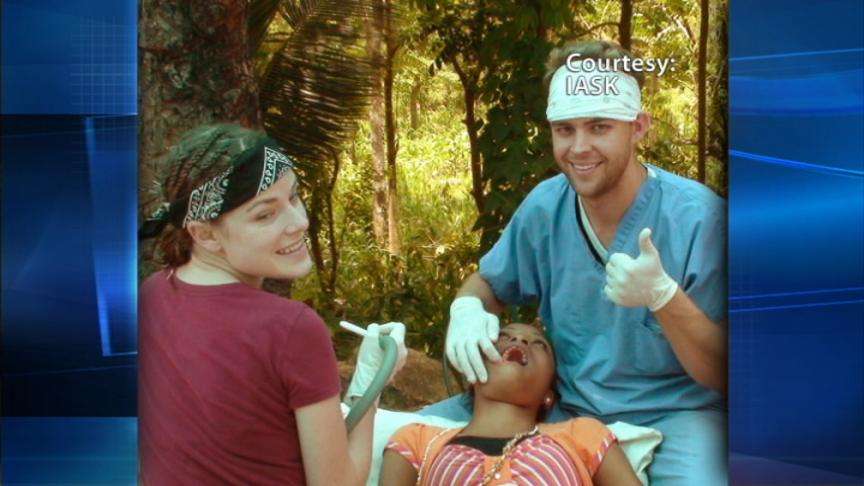 Paystrup, a dental assistant, says, "We work hard, and we have fun with each other." On most days the family is working together at Stonehaven Dental in Lehi. Several times a year, members of the family go overseas on humanitarian mission.
Nate recently went to Haiti. He says, "We were in two little villages this trip. This is my third time down there."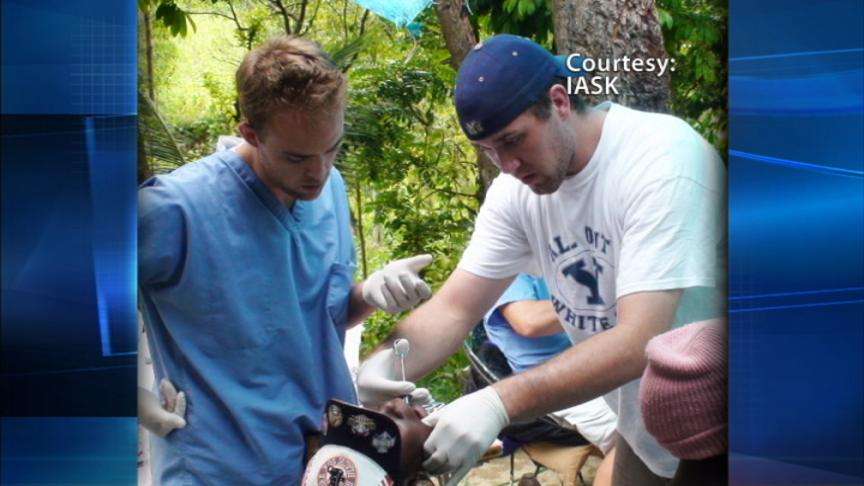 Every member of the family has done at least one service trip with locally based organization International Aid Serving Kids (IASK). The organization takes volunteers to Haiti and the Dominican Republic. Bret is the vice president. He says, "Probably 90 percent to 95 percent of the people we see have never seen a dentist in their life."
Nate says, "We give priority to kids, any children that are there. Anyone under 16 gets right to the front of the line."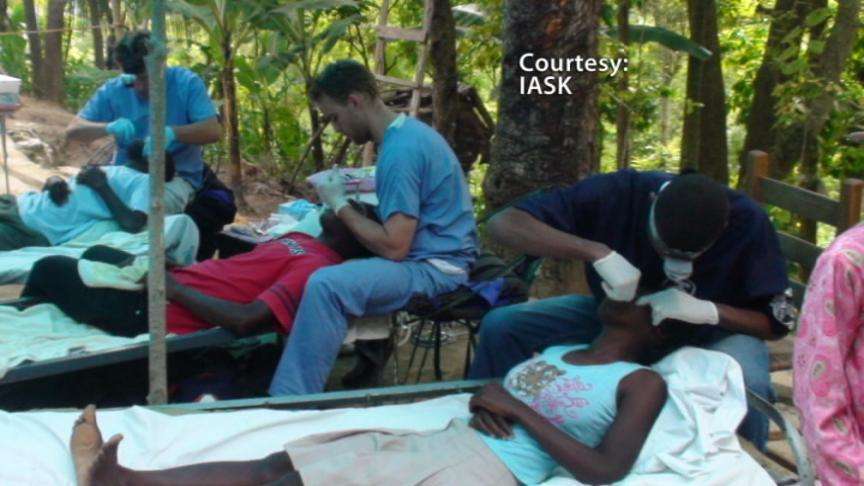 The family not only volunteers to go. They also pay their own way. Nate says, "It makes me feel good to take time off and use my talents for people who can't afford it and don't even have the opportunity to go to a dentist really."
The most common problem they treat is tooth decay. Other times all the teeth need is a good cleaning. The family says the people are always gracious and appreciative.
The next trip will be to the Dominican Republic next year. Bret is for going for sure. Emily, Eric or Nate may go too.
Nate says they figured the service they provided this last trip would probably add up to about $120,000 of dental work.
Also, this last trip, Nate was able to train a local on the basics of dentistry. He was very excited about that.
×
Most recent Utah stories