Estimated read time: 2-3 minutes
This archived news story is available only for your personal, non-commercial use. Information in the story may be outdated or superseded by additional information. Reading or replaying the story in its archived form does not constitute a republication of the story.
Richard Piatt reportingThe west side of I-215 got some attention from road crews yesterday, but what about a long-term fix for a road patched with a heat-prone, gooey substance?
The Utah Department of Transportation (UDOT) says it was a bunch of things combined that melted crack filler and eventually shut down I-215. Road crews say heat was a major issue, but what happens when summertime temps soar even more?
It was a mess; that's the only way you can describe it. Overheated freeway crack patch pulled out Wednesday and made a bad situation worse.
"Every four or five feet, I'd say, was just big potholes, just big dips of nothing," said driver Nick Park.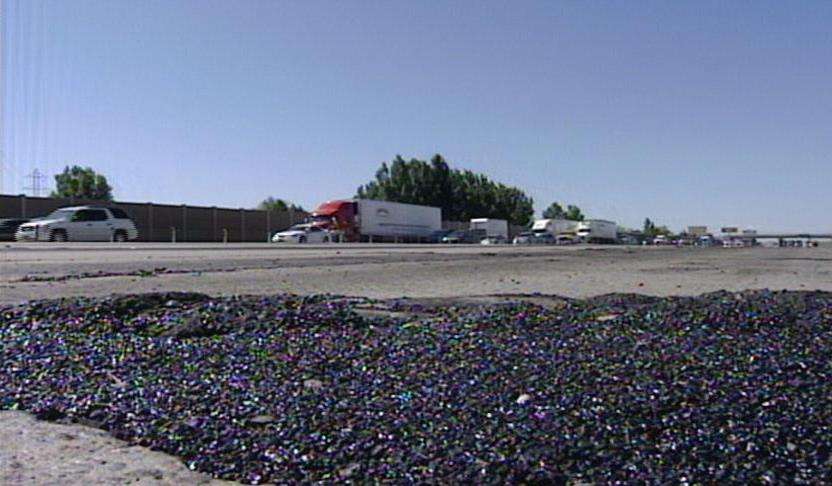 Civil engineers say the advantage to this kind of crack filler is that is can be heated up and put in place quickly. But in a situation like yesterday, where a fatal accident kept traffic at a standstill, the opposite is true. The stuff can come up.
The question is, could this happen again, and again, and again, since the same filler is used across the state? UDOT says chances are low.
"It helps us patch our roads temporarily until we can come in and do permanent paving or pothole work," said UDOT spokesman Adan Carrillo.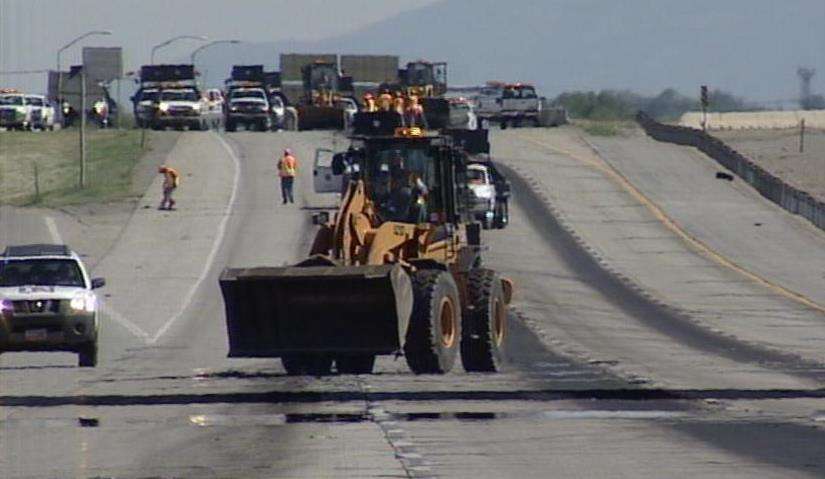 The unique situation in this case was a double-fatal accident. Miles of vehicles were piled up for hours. The pavement and crack seal got hot.
"We had also just applied these road repairs earlier this spring, and plus the high temperatures yesterday, it was one big mess," Carrillo said.
The real long-term fix for this road is to repave it. But until that massive and costly project is underway, cracks and holes will be filled in. Right now it looks like the black, rubbery stuff that melts in extreme heat is about the best choice. But something better is probably coming.
How hot did the road get yesterday? No one knows for sure, but it could have been up to 150 degrees under some vehicles. Normally, the road wouldn't get that hot, even during the worst summer scorcher.
E-mail: rpiatt@ksl.com
×
Related links
Most recent Utah stories