This archived news story is available only for your personal, non-commercial use. Information in the story may be outdated or superseded by additional information. Reading or replaying the story in its archived form does not constitute a republication of the story.
STARVATION STATE PARK — Named after local folklore of the hardship of early settlers in the area, Starvation State Park is now a recreational destination that offers a variety of activities.
The name of the park has been credited to two different local legends, according to Starvation State Park ranger Brandon Jensen. The first claims that a group of mountain men were caught in winter storms in the area and survived by stealing a cache of food belonging to local Indians. As a result, the Indians starved. The second legend tells the opposite story and says the Indians stole the mountain men's cache of food and the trappers starved.
Jensen said it's unclear if either story is true, but those early settlers did face harsh conditions when they first began settling the area.
"We kind of think too that it was just kind of hard living back in the day, back when it was settled," Jensen said. "It was just really hard farming and stuff up here. It kind of evolved into that (name.)"
As the area became more established, the Bureau of Reclamation built a dam in 1970 as part of the Central Utah Water Conservation project. It was later established as a state park in 1972 and now offers a variety of activities.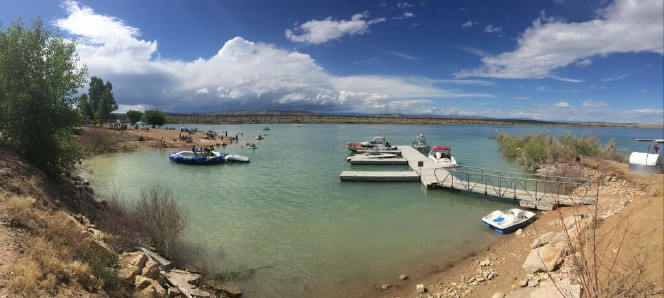 Brandon Jensen/Starvation State Park
Here are several things you can do there this summer:
Fishing
Located in Northeastern Utah near Duchesne, Starvation State Park's fishing draws people to it, Jensen said. The reservoir is 3,495 surface acres and offers 23 miles of shoreline. Starvation Reservoir holds the current state catch-and-release record for walleye at 31 1/2 inches. While the reservoir is most popular for its walleye fishing, it is also home to small mouth bass, perch and brown and rainbow trout.
The reservoir is stocked annually by the Division of Wildlife Resources and the Starvation Walleye Classic fishing tournament is held every September, Jensen said. A fish cleaning station is also available at the main boat ramp.
Jensen said crawdad fishing is also very popular during the summer months. Many people tie fried chicken legs onto a string and pull in the crawdads while others use traps.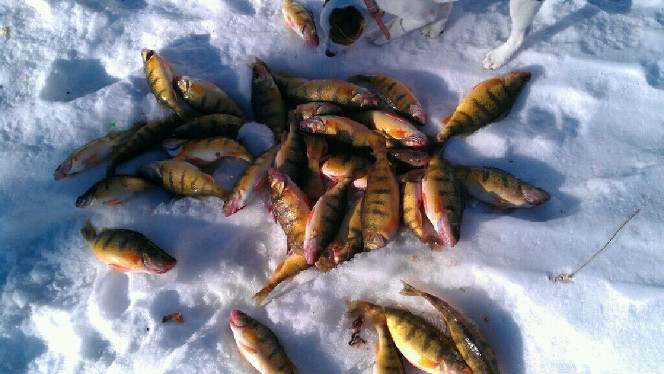 Brandon Jensen/Starvation State Park
3-D archery
In 2012, a 3-D archery range was added in the park and has been a successful attraction, Jensen said. There are 10 stations that each have three targets ranging from 15 to 60 yards. The targets are all placed at varying angles and difficulty and range from zombies to different Utah wildlife.
The range is open every day from 7 a.m. until dark.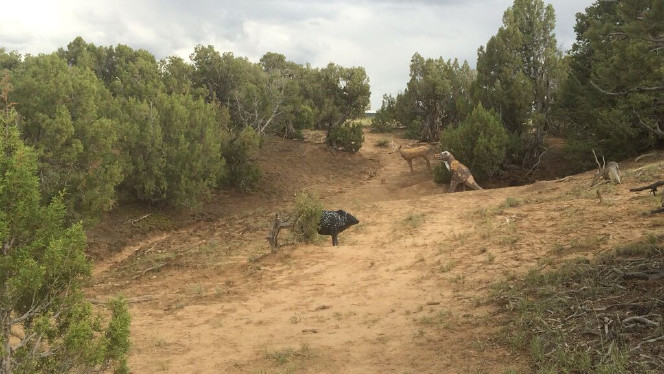 Brandon Jensen/Starvation State Park
Slacklines
The park also added six slacklines in June, Jensen said. A slackline is webbing that is tensioned between two anchor points and used like a tightrope. The longest slackline is about 50 yards.
"It's been really popular, especially with younger kids," he said.
Camping
Starvation State Park has four primitive campgrounds, three of which have a total of 180 campsites and one that has 20 campsites, Jensen said. There are also two established campgrounds with a total of 80 campsites. The established campgrounds have water and electricity and accommodate RVs and trailers.
There are also three cabins available for rent in the park. They don't have running water or a bathroom, but they have electricity and offer a refrigerator, microwave and TV. Each cabins sleeps six people.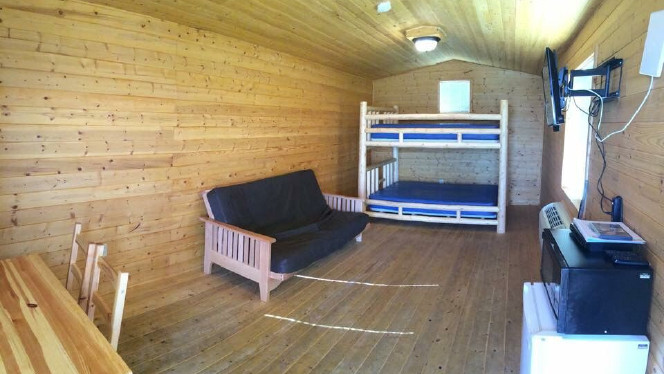 Brandon Jensen/Starvation State Park
×
Photos
Related Links