Estimated read time: 2-3 minutes
This archived news story is available only for your personal, non-commercial use. Information in the story may be outdated or superseded by additional information. Reading or replaying the story in its archived form does not constitute a republication of the story.
Amanda Butterfield reportingAccording to the Utah Transit Authority (UTA), from May 2007 to May 2008, ridership went up almost 20 percent, largely because of the soaring cost of fuel.
UTA's most popular program is also seeing huge growth. It's called Vanpool. Those who use it are only paying an average of 70 cents a gallon for gas to get to and from work.
If you've been on the road and noticed one of those big, 15-passenger, white vans that say UTA on them, it's not full of UTA employees.
The vans are full of people who work at the same place, who have all chipped in to lease the van. Ken Mahan works with the FAA. So does Jason Crain. The two, along with about three dozen other employees, ride to work in UTA vans. Crain says, "We have a van that comes from the south, Sandy-Riverton area. We have a van from the north, and I ride one from the west, Tooele and Grantsville."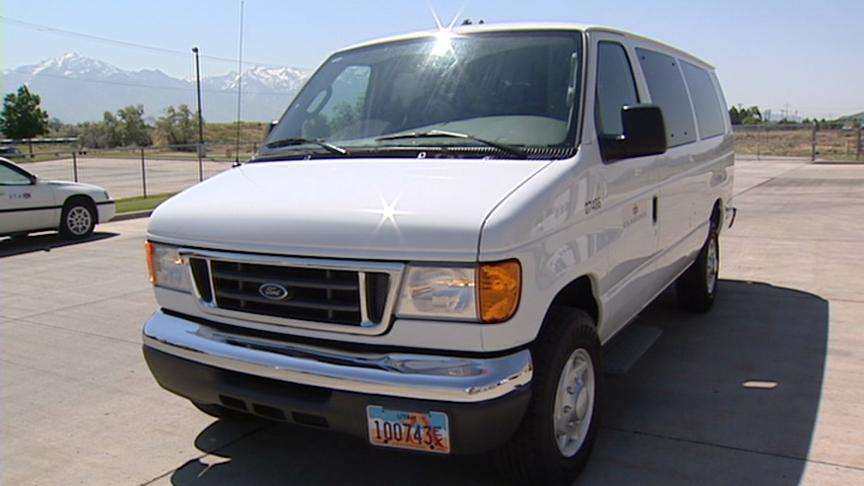 They meet every morning wherever they parked the van overnight; it may be at a Park and Ride lot or someone's house. Then they all ride to work together. So why do they do this? Mahan says, "The gas prices, that's the first obvious reason. It's way expensive, so this helps out a lot."
It's also convenient. "If you want to read, take a power nap, it's nice to let someone else do the driving, unless I'm doing the driving," Crain said.
Scott Miklos with UTA says he gets dozens of call about companies wanting to be a part of Van Pool. He says, "We have over 480 vans leased right now and a long waiting list." He says some companies pay to lease the vans for their employees, other times employees pay for it themselves.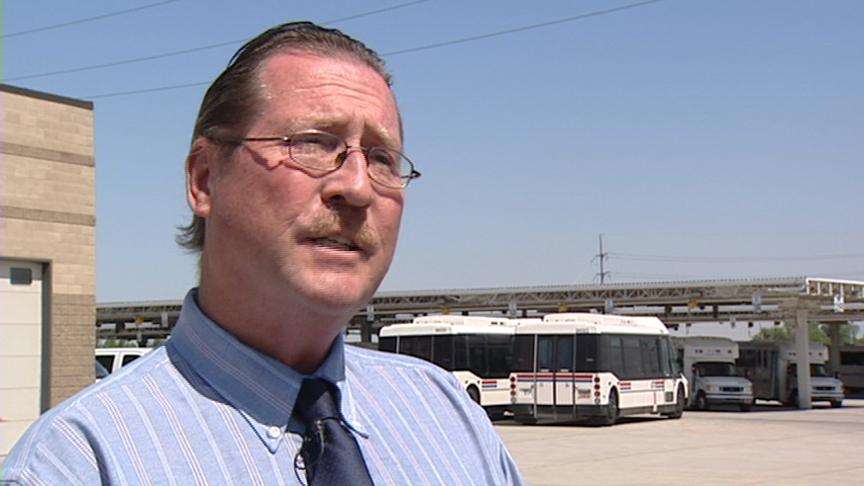 Miklos says, "For the employees it saves a fortune, for us along the Wasatch Front it saves a ton of pollution and gas."
The cost depends on how many miles are driven and how many people are in the van. Say there's a group from Salt Lake City commuting to Provo. That's about 90 miles round-trip. Do that five days a week, four weeks a month, and that's roughly 1,800 miles a month. If there were six people in a van, it would cost approximately $190 per person, per month. Miklos says, "That included everything: gas, maintenance and insurance."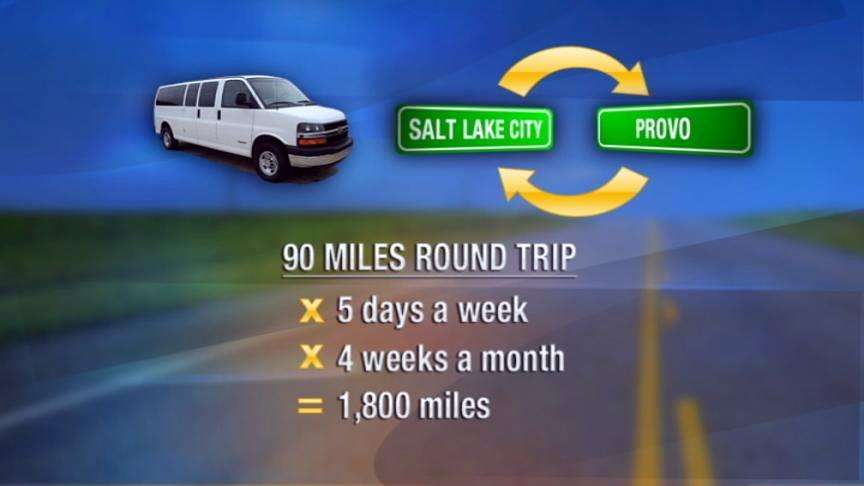 If 13 people rode in the van, it would drop to about $89 per person.
Crain and Mahan are perfectly happy to share the cost. "We don't have any complaints up to this point," Crain says.
If Van Pool is something you would like to try, click on the related link.
E-mail: abutterfield@ksl.com
×
Related links
Most recent Utah stories